Electricity production from biomass and biogas – analysis of NCSREPU data
Analysis of NCSREPU data for August by UABIO expert Yevhen Oliinyk.
Compared to the previous month, the volume of electricity production from biomass decreased by 16% to 23.6 million kWh, and from biogas – slightly increased by 1%.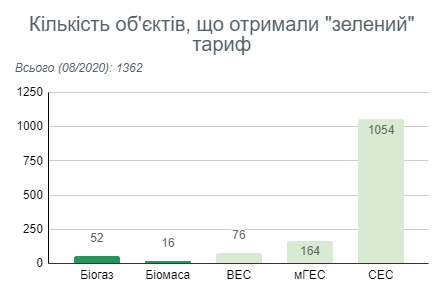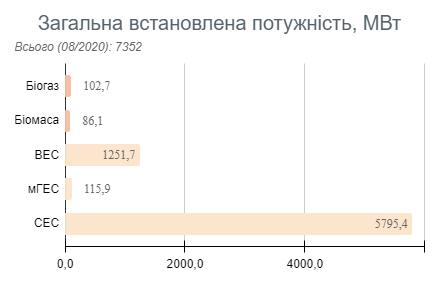 Why is that? Some companies have reduced production, while others have increased significantly.
Ajax Dnipro LLC (16 MW, husk) increased production volumes and reached a maximum production of 10 million kWh during the last months, which corresponds to 87% of possible production.
AGL ENERGY LLC (Nova Vodolaga) with a capacity of 7 MW, working on sunflower husk pellets, increased production to 1.1 million kWh of "green" electricity and reached an average monthly output of 21% of the maximum.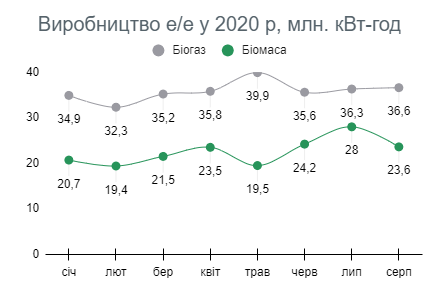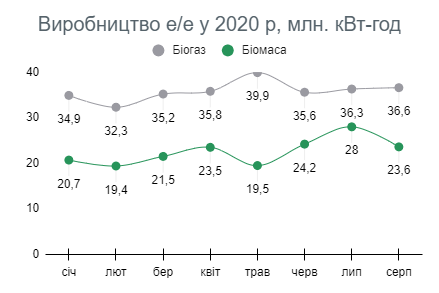 Key figures:
As before, 16 companies received a "green" tariff for electricity from biomass.
The number of biogas companies that received a "green" tariff has increased – now there are a total of 34 companies operating 52 facilities.
A supplement to the "green" tariff of 10% for the use of local equipment and materials was received by three CHPs and 3 biogas plants.
During August 2020, the total production of electricity from RES has not changed and remain 1087 million kWh.
In total, more than 467 million kWh of "green" electricity was produced from biomass and biogas in 2020, which is 6.4% of the total production of electricity from renewable sources in 2020, of which solid biomass – 2.5%.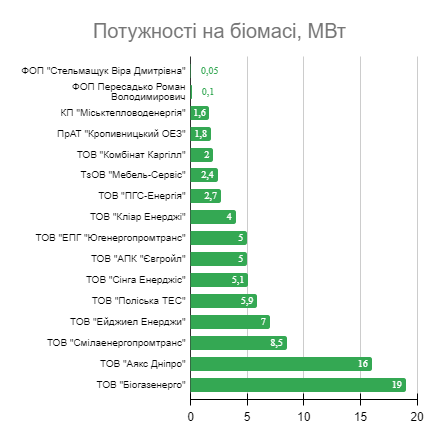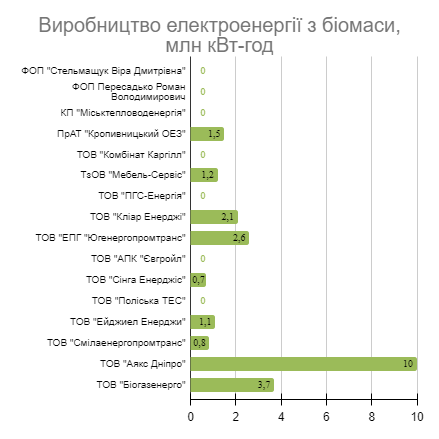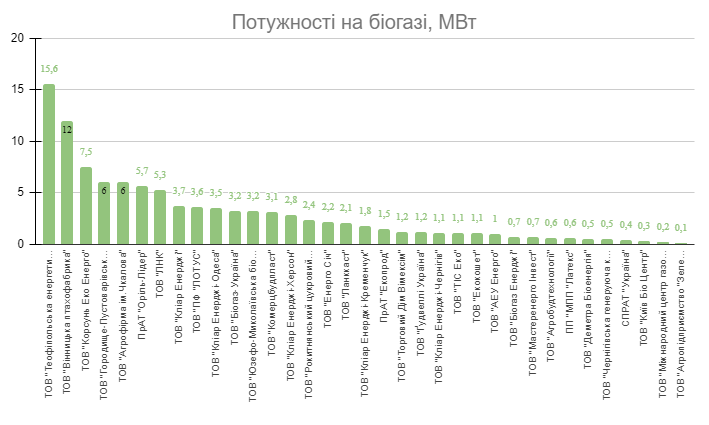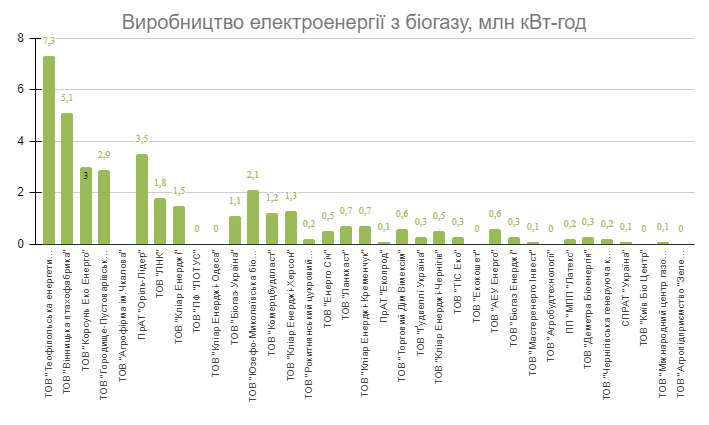 ---
We have good news! The UABIO website now has a STATISTICS section: https://uabio.org/statistics/. Here you will find up-to-date information on power generation facilities.