20 MW by 2025 — Green Genius implements its first biogas project in Poland
Green Genius, a renewable energy company that develops solar energy and biogas projects across Europe, is building its first biogas plant in Poland. The new facility has a total capacity of 1 megawatt (MW). We haven't seen the news about the opening yet, but are ready to share some information about the facility.
The productivity of the new power plant is estimated at 8,200 MWh per year. This will reduce 87,000 tons of CO2 emissions over 15 years.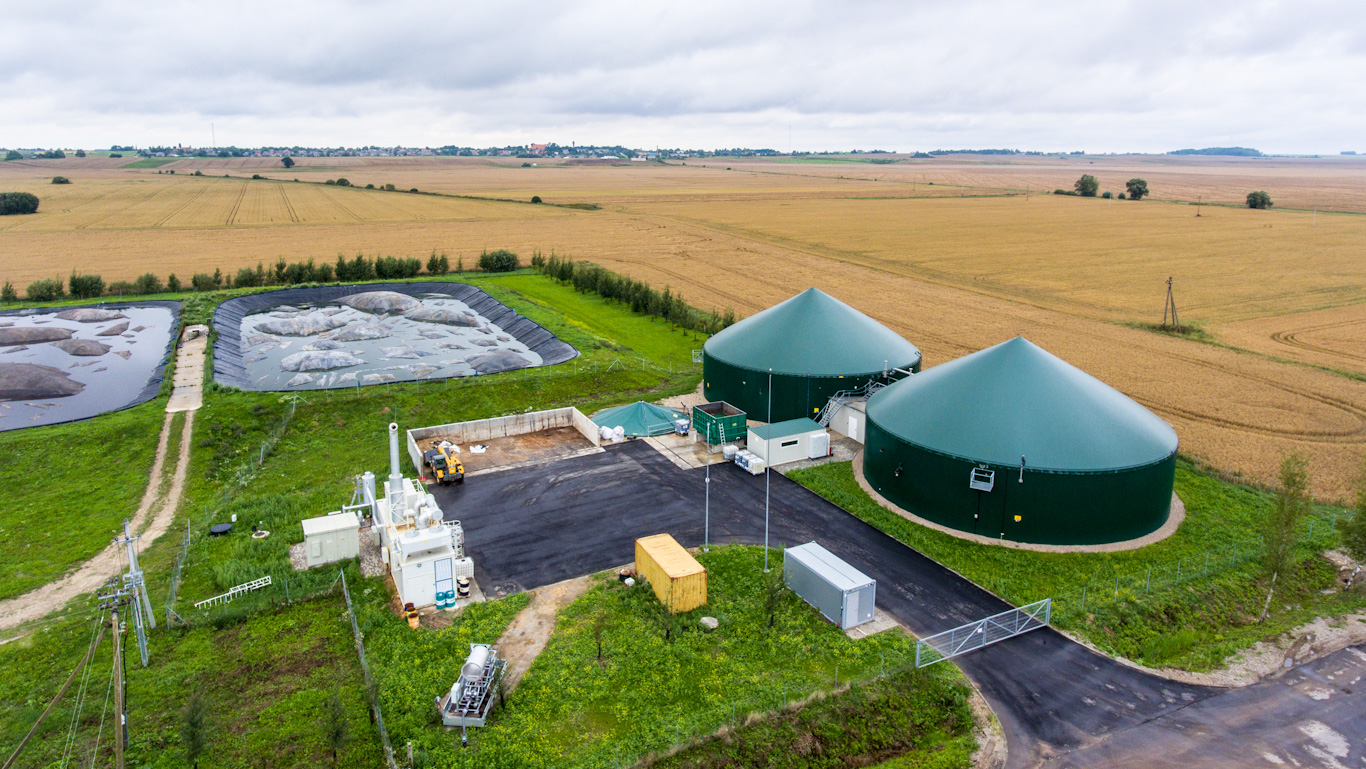 Raw materials
Beet pulp, distillation sludge, vegetable and fruit residues from juice production, and other agricultural by-products.
Cost
The cost of the entire investment project is 26 million Polish zlotys (5.65 million euros). Green Genius has partnered with Bank Pekao to obtain funding.
The potential
The company notes that Poland has significant but undeveloped potential in the biogas sector. According to experts' estimates, about 3,800 such power plants can be built in the country due to the large amount of biodegradable waste generated in Poland.
Therefore, by 2025, the company plans to commission about 20 MW in Poland.
Company experience
Green Genius already has experience in developing biogas and photovoltaic projects in European markets, primarily in Poland, Lithuania, Spain, Romania, and Italy. The company has been working in the biogas business for more than 10 years, and today its portfolio includes 19 biogas plants (11 in Lithuania, 8 in Belarus) with a total capacity of more than 20 MW.
Support of Ukraine
The company has decided to cease its operations in Belarus due to the ongoing war against Ukraine.
«We unequivocally condemn Russian military aggression in Ukraine, support Ukrainian people and various initiatives dedicated to help them. At the same time, we cannot continue operations in Belarus – the country that contributes to this unjustifiable war and allows to use its territory as a platform for criminal actions. Therefore, we have decided to leave this market. Instead, we will focus on business development in other European markets and help increase the energy independence of the continent – this goal has become even more important in the light of recent events», – Ruslanas Sklepovicius, CEO of Green Genius and board member responsible for energy business at Modus Group.
---
Source: Green Genius.