Online seminar "Ways of using the digestate of biogas plants as fertilizers"
Date: May 27, 2020.
Time: 10:00–12:00.
Participation in the seminar is free. To participate in the seminar you need to register through this link. On the email that was specified during registration you will receive a letter with a link to join the online seminar.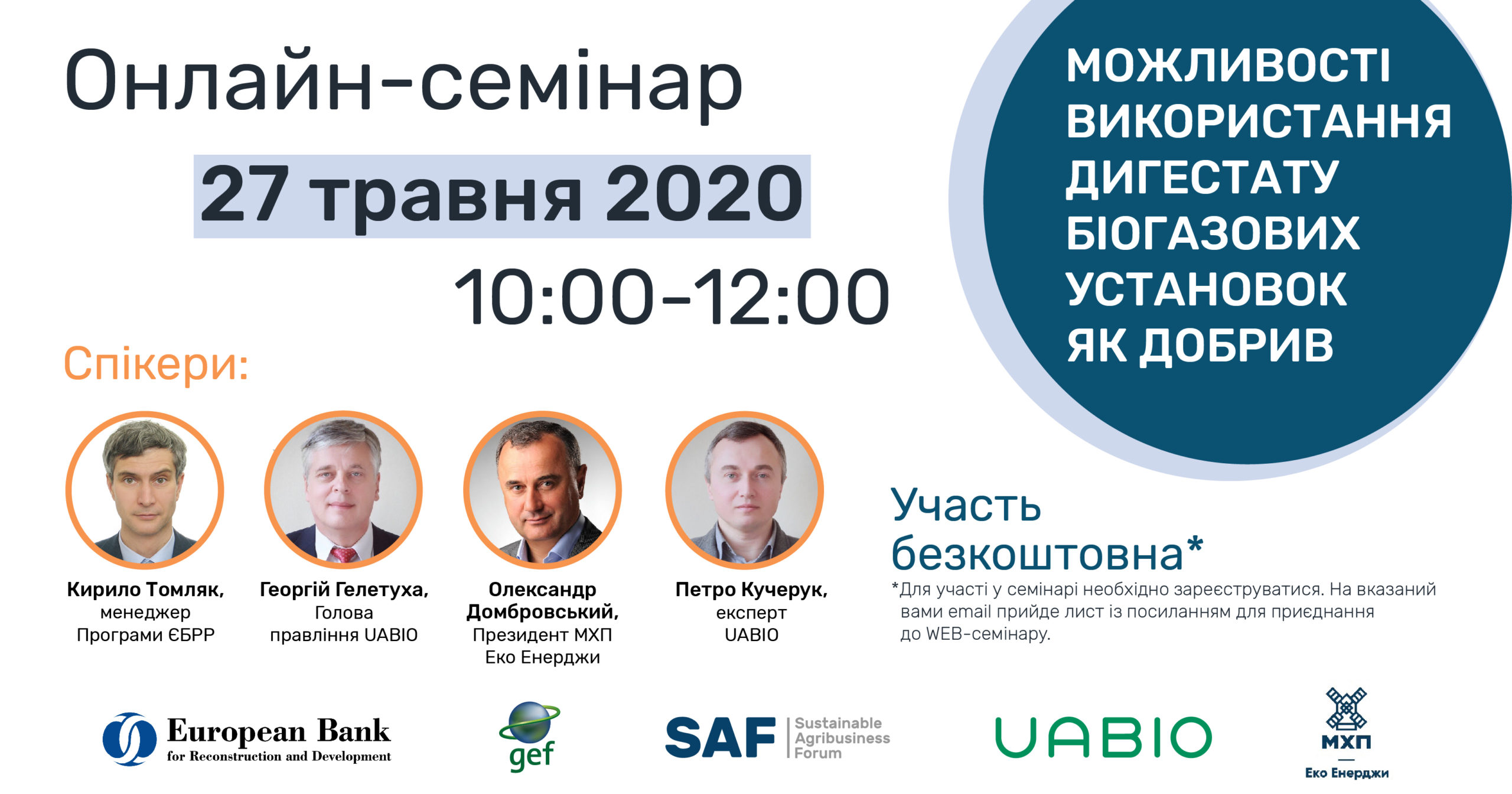 Online seminar is conducted in the framework of the EBRD and GEF Programme «Ukraine: Sustainable Bioenergy Value Chain Innovations».
What exactly will we talk about:
What is a digestate? For what purpose and how can we use it? Best Ukrainian and foreign practices of digestate usage. MHP's experience and plans. Basic principles of digestate processing. Economics of projects of digestate usage as fertilizer.
Download the program of the online seminar.
For whom is this seminar?
For representatives of agro-companies, associations, legislative and executive power, public organizations, business and scientists.
And also for persons who:
already uses a digestate from biogas plants;
wants to try to use a digestate from biogas plants;
does not plan to use a digestate, but wants to know in which cases the digestate is effective as a fertilizer.
Materials and video of the event will be sent to all registered participants after the seminar, as well as published.
More information about the seminar is here.