Biogas projects in Ukraine in 2017-2018. Infographics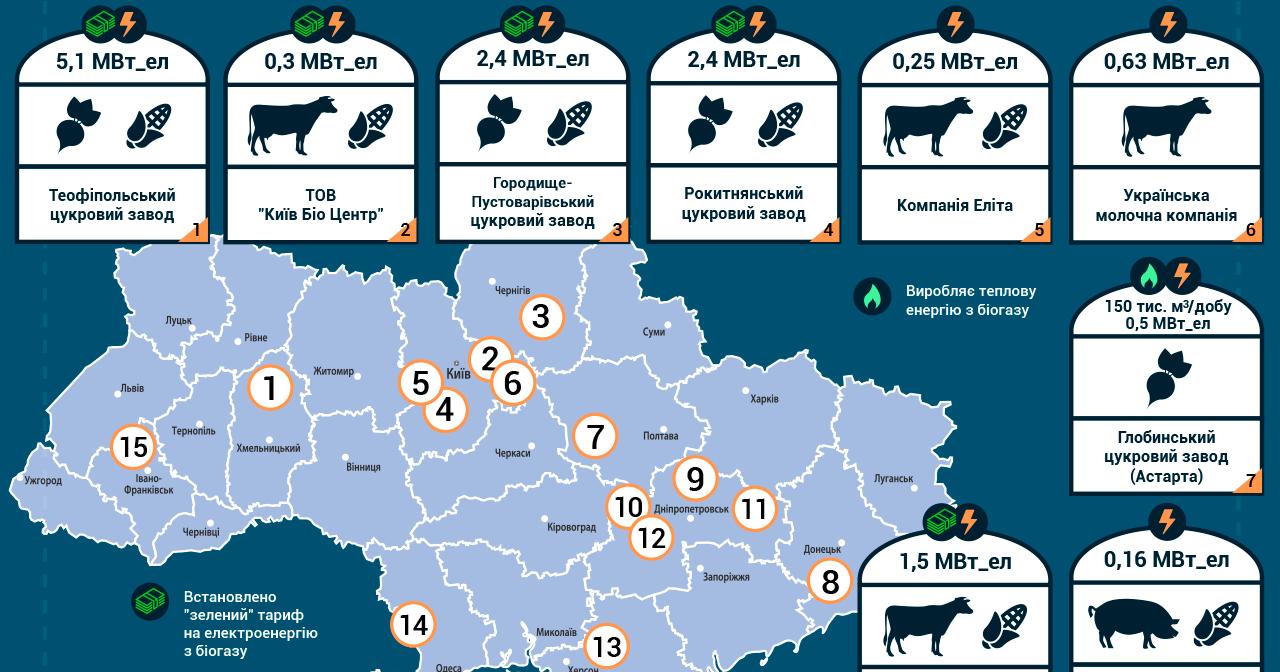 New Infographics on Biogas Projects in Ukraine from Platform SAF Ukraine.
Biogas projects in Ukraine are developing rapidly. As of the beginning of 2019, there were only 18 projects, 12 of which were authorized to use the "green" tariff (as of 01.01.2019). The total installed capacity of the projects at the end of 2018 amounted to 27.3 MW of electricity (the capacity of individual projects ranges from 0.125 to 5.7 MW). In the near future, at least doubling of electricity capacities from biogas complexes is expected.
Full Infographics "Biogas projects in Ukraine in 2017-2018"
Platform SAF Ukraine works within the framework of the EBRD program FINTECC  to support the sustainable development of agribusiness in Ukraine.