83% of global electricity will be generated by RES in 2050 — highlights from DNV GL's Global Energy Transition Report
The international certification and classification center in energy and energy consulting sectors DNV GL has published a new Forecast of the global energy transition until 2050 — Energy Transition Outlook 2022.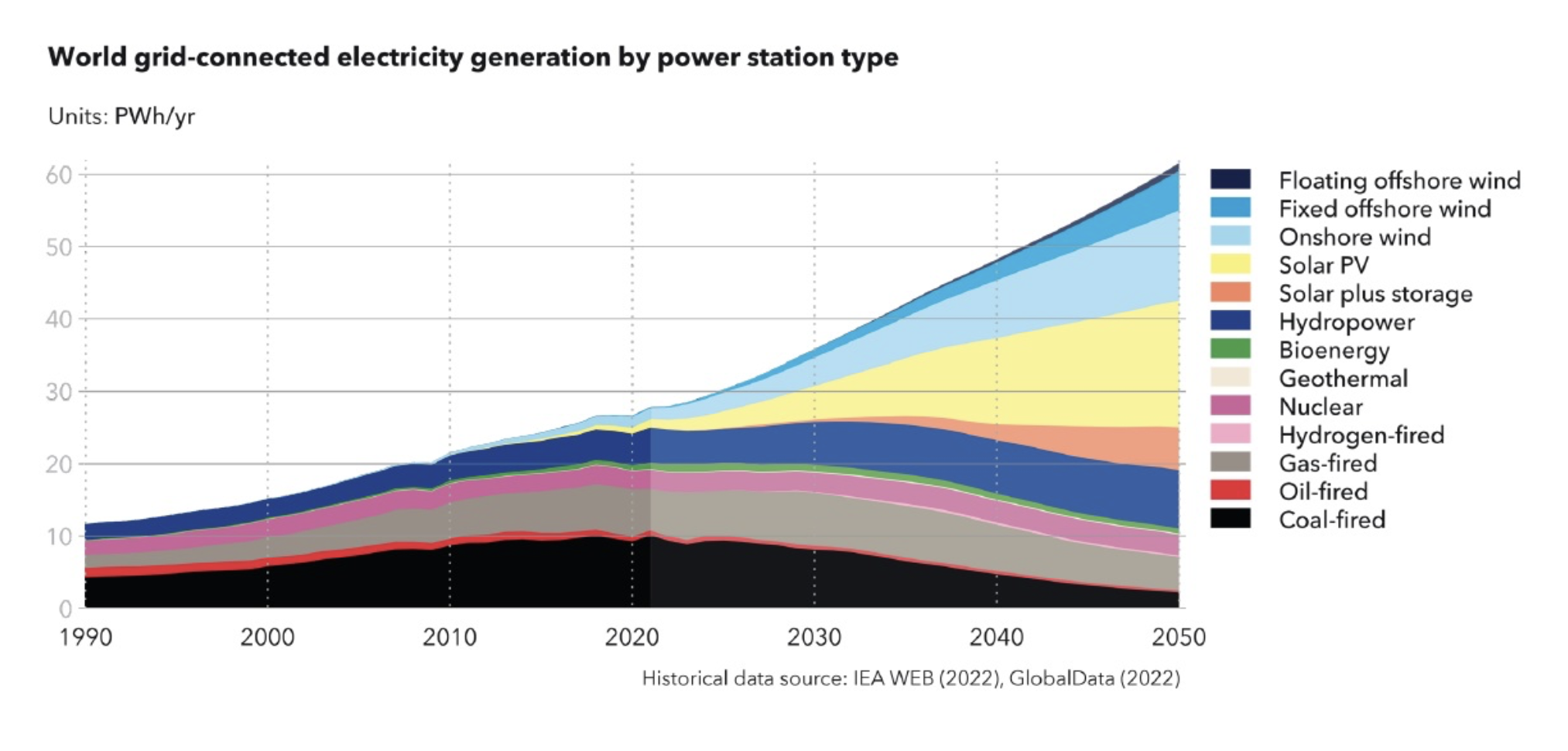 The company overviews the most likely scenario of the development of events. We have selected several important conclusions for you.
The solar energy sector will produce 38% of the world's electricity, and the wind energy sector will produce 31%.
The share of coal and natural gas in electricity production will be 4% and 8%, respectively.
The world will double electricity production by 2050 (volumes will grow from 27,000 TWh, as we have today, to 62,000 TWh in 2050). In particular, thanks to electrification, the share of fossil fuels in the final energy consumption will fall below 50%.
By 2050, the installed capacity of solar energy will grow 22 times the current level and reach 14.5 TW (14,500 GW). In particular, 5 TW of capacity will be represented by solar power plants equipped with energy storage.
The global LCOE for solar PV systems will drop from the current $50 per MWh to $30 per MWh by mid-century. In some projects, the cost will be much lower than $20 MWh.
Solar photovoltaic installations will be the cheapest source of electricity in the world, even despite the lower utilization rates of installed capacity compared to other technologies.
The installed capacity of wind energy will increase 9 times. In Europe, wind energy will produce almost half of the electricity.
Natural gas will become the largest source of primary energy in the late 2040s, surpassing oil. However, by the middle of the century, natural gas consumption will be approximately 10% lower than today's level.
Peak oil consumption (according to DNV calculations) will be in 2025.
In 2033, half of passenger car sales will be electric cars.
Hydrogen will provide 5% of final energy consumption by 2050.
---
Source: The Forecast of the global energy transition until 205 — Energy Transition Outlook 2022.