A boiler house on wood chips in Latvia is a technological and easy-to-implement project
In 2015-2016, a new 14 MW woodchip boiler house was built in the city of Ogre using the equipment of the Austrian company Kohlbach. The latest thermal energy technologies were introduced. The construction works were performed very well and in record time.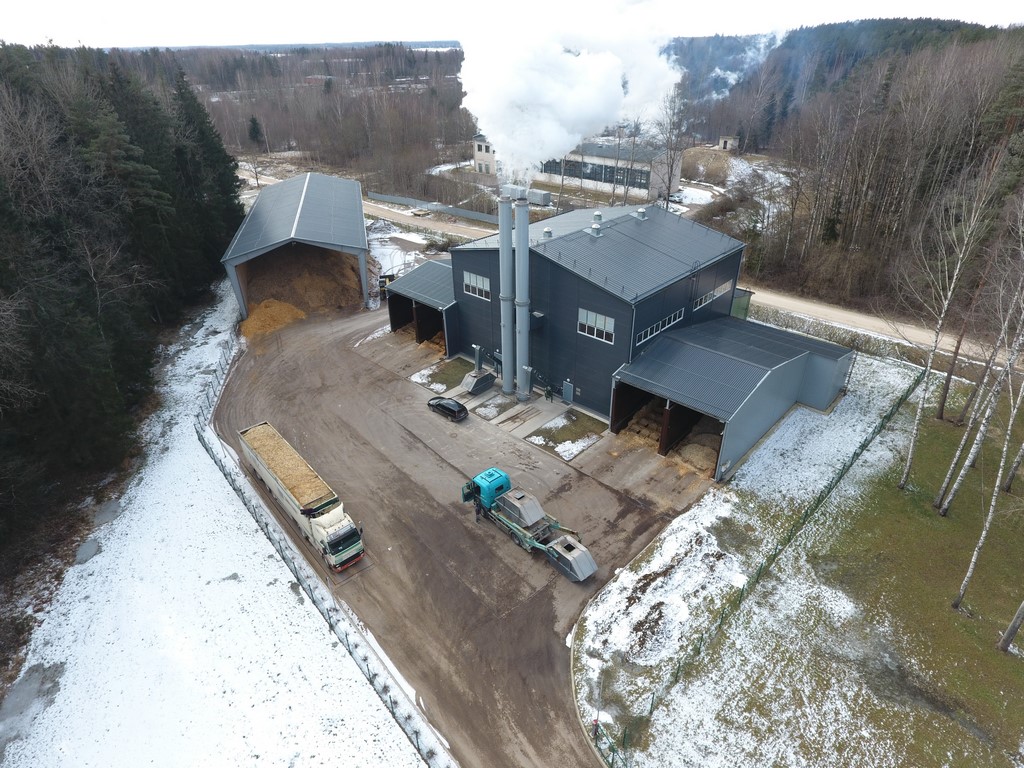 Features of the facility and equipment
The operation of the boiler house is controlled remotely and the object works autonomously (FILTER automation system), regardless of fuel quality and changes in the city's heat needs.
Two Kohlbach biomass boilers with a capacity of 7 MW each are in operation. Each boiler has its own furnace and drainage system.
Fuel storage reaches 4,000 mᵌ.
The project involves the use of fuel of different quality and composition.
The total amount of investment in the construction of the boiler house is about 5 million euros, which is relatively small compared to similar projects in Latvia.
---
Photos: mc siltums.