SAF: How does Italy harvest straw?
The Roadmap for Bioenergy Development of Ukraine until 2050, created under the EBRD programme "Ukraine: sustainable innovations in the value chain in bioenergy" provides a significant increase of agrobiomass usage in the energy sector, primarily non-grain part of the harvest.
Dr. Alessandro Suardi from the Italian research center CREA presented an important experience of straw harvesting during the meeting of the working group "Agrobiomass and Energy Crops" of the European Biomass Association (Bioenergy Europe).
How to achieve this? There are two important aspects:
Implementation of modern technologies;
Involvement of real practical experience.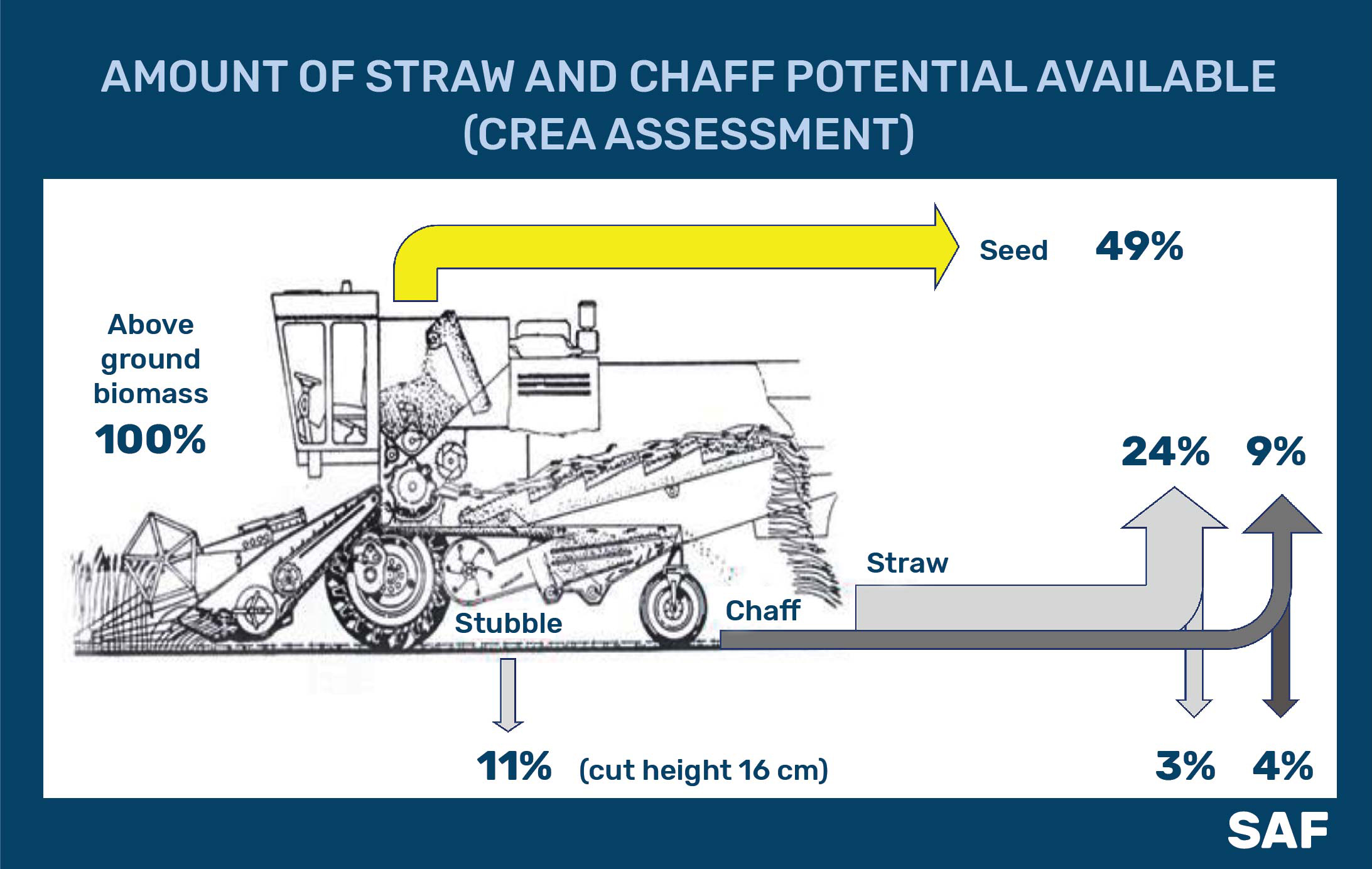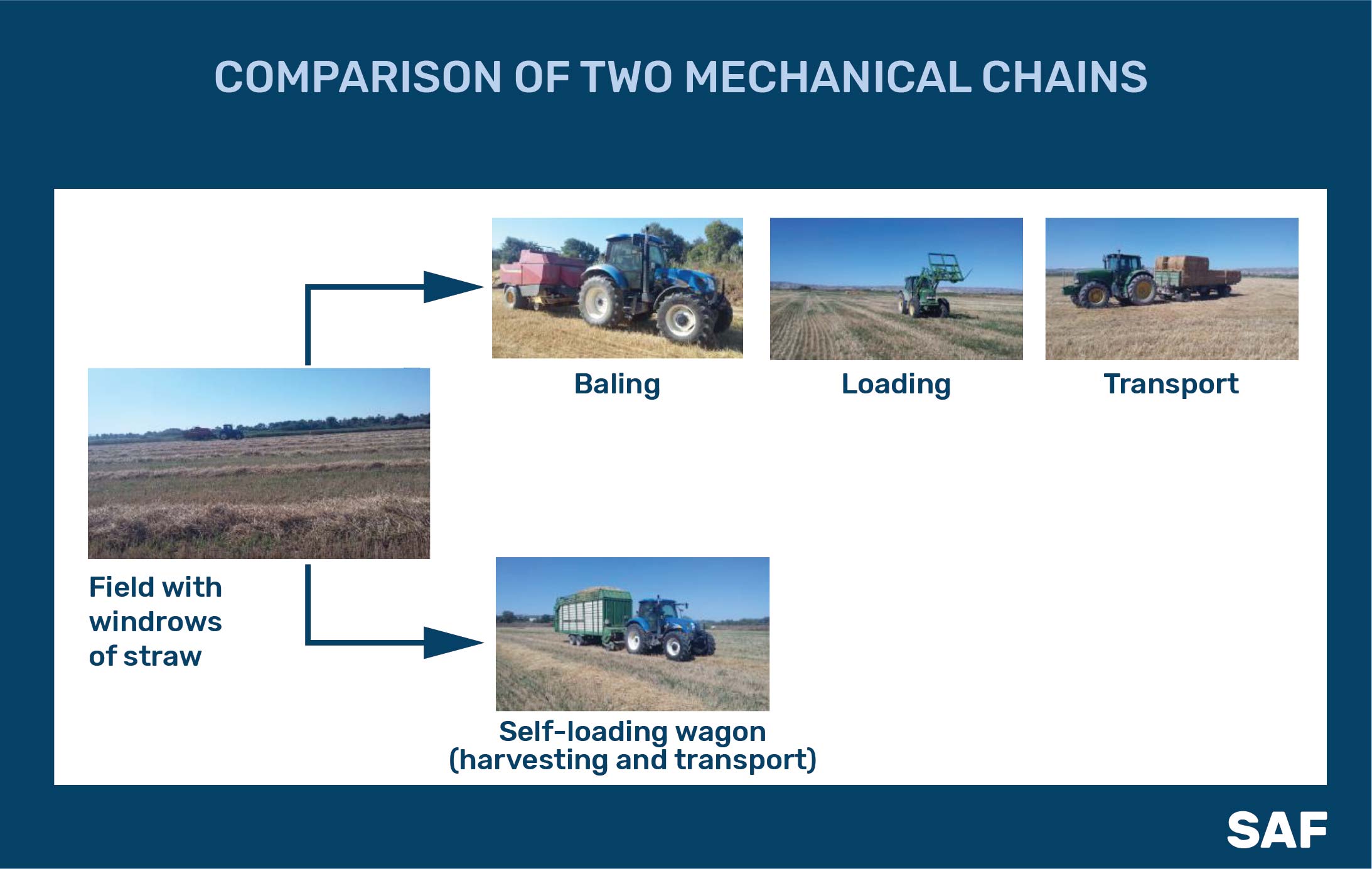 Learn about:
Balance of biomass flows during grain harvesting by the harvester according to CREA estimates;
Basic technologies of harvesting the non-grain part of the crop;
Advantages and disadvantages of straw harvesting using round balers, square balers, and self-loading forage wagons;
A cost comparison of straw harvesting with a square baler and a self-loading wagon in Italy.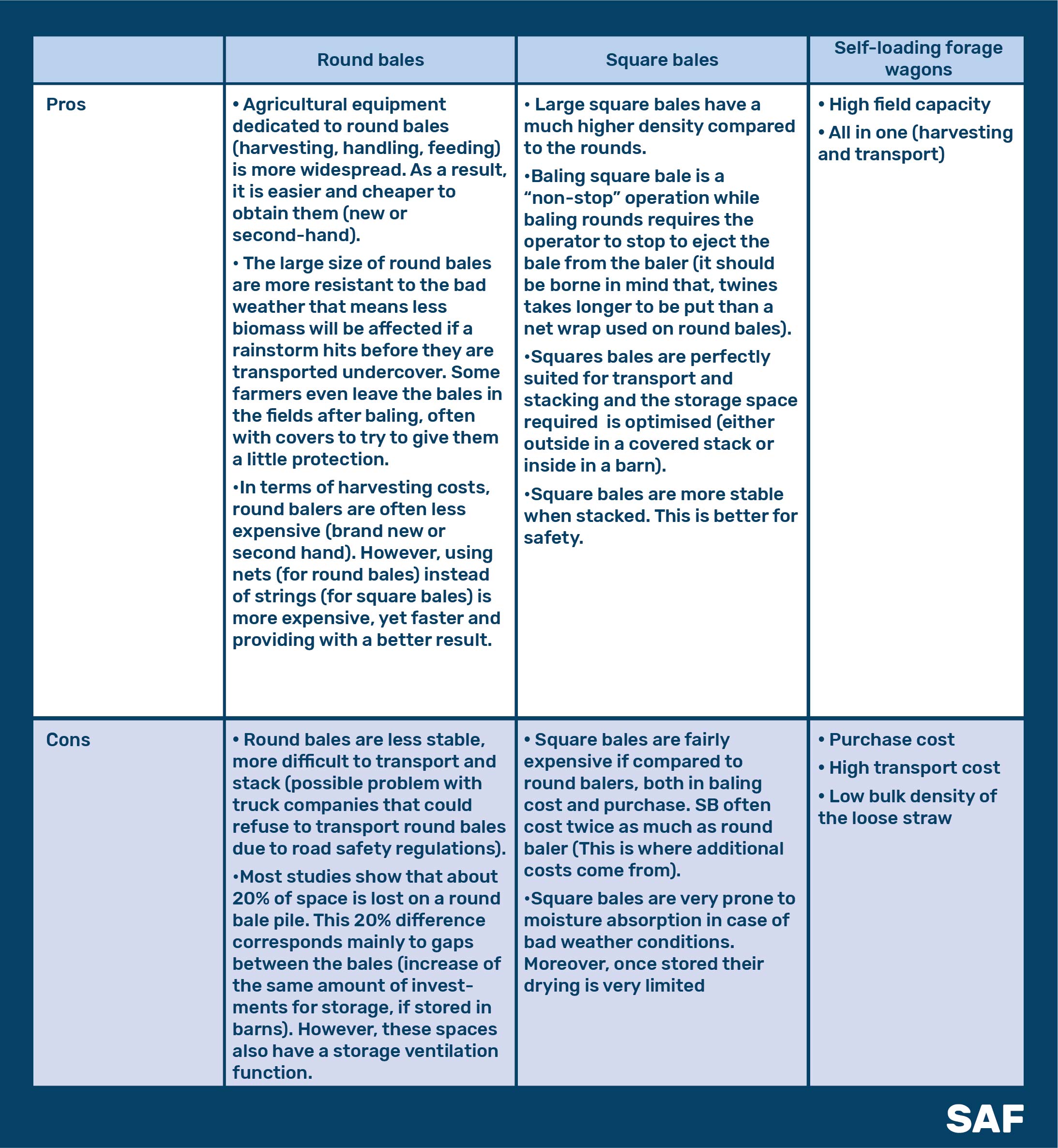 What are the key factors in shaping the cost of straw harvesting?
Nutrient removal (kg nutrient per tons of straw: 5.4 N –1.8 P2O5 –9.1 K2O);
Baling (or loose straw harvesting);
Handling & moving;
Hauling;
Delay in planting the next crop (% losses in yield per day).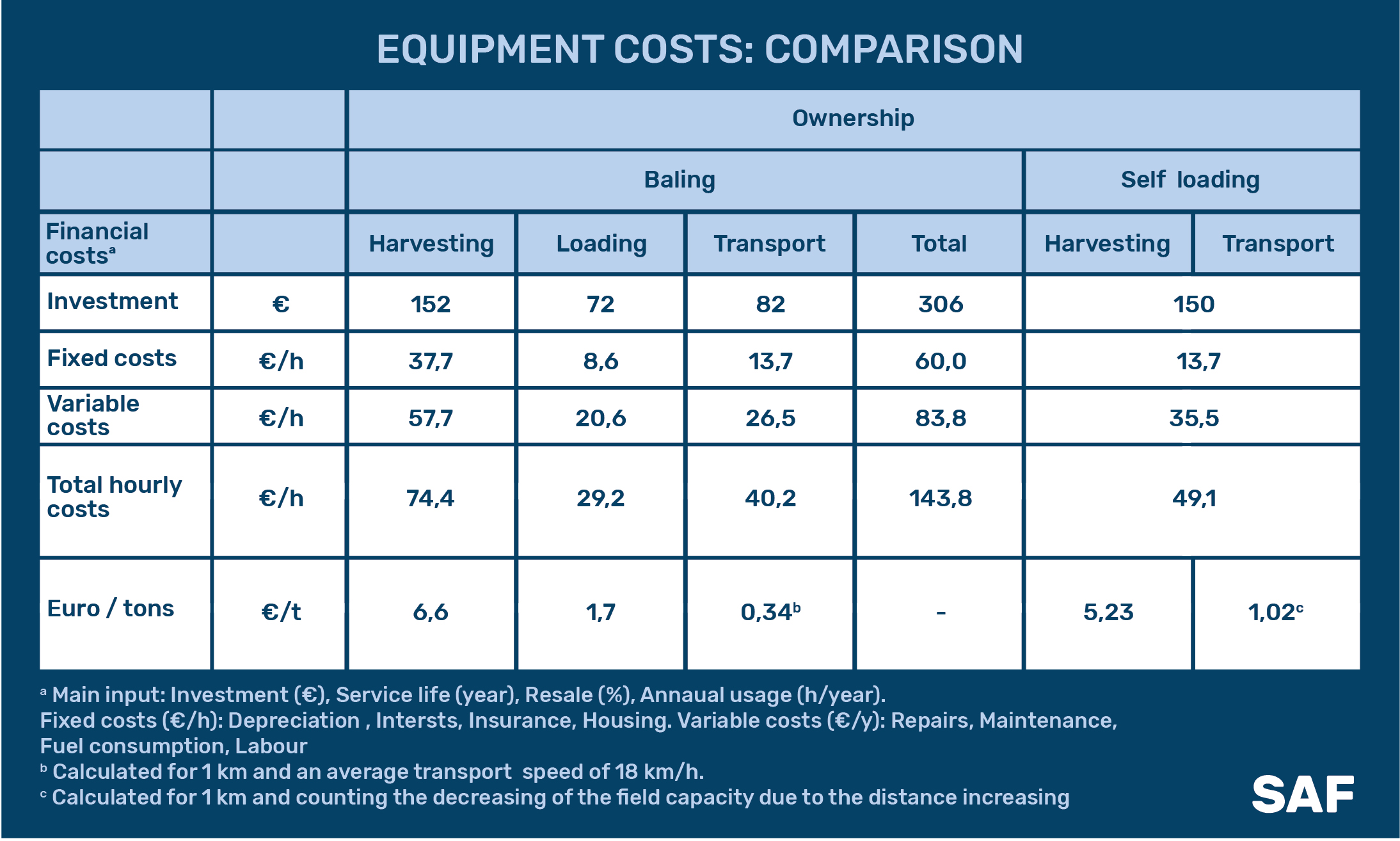 Source: The article "Straw harvesting – experience of Italy" based on the presentation "Straw Harvesting Technologies", Dr. Alessandro Suardi: https://saf.org.ua/en/news/1289/.
---
It will be recalled that UABIO is a partner of the SAF Ukraine (Sustainable Agribusiness Forum) that was created in 2017 on the initiative and support of the European Bank for Reconstruction and Development (EBRD).