The reconstructed boiler house in Bilopillya runs on biomass now — about 2.3 million UAH annually will work for the local economy
The opening of the reconstructed boiler house, where a 2 MW biomass boiler was installed, took place in Bilopillya, Sumy region. The new boiler house will operate on wood chips and provide heat to the city.
The new biomass boiler provides a number of additional benefits for the local population and the economy. It is a way to independence from gas and price stability in the future and the use of local resources. A Vesko boiler (2 MW) manufactured by TTS (Czech Republic) has been installed. More information is here: http://www.ttsboilers.cz. A visual example of the description of boilers' technical characteristics: http://garapena.com/TTS/VESKO-B.pages.pdf.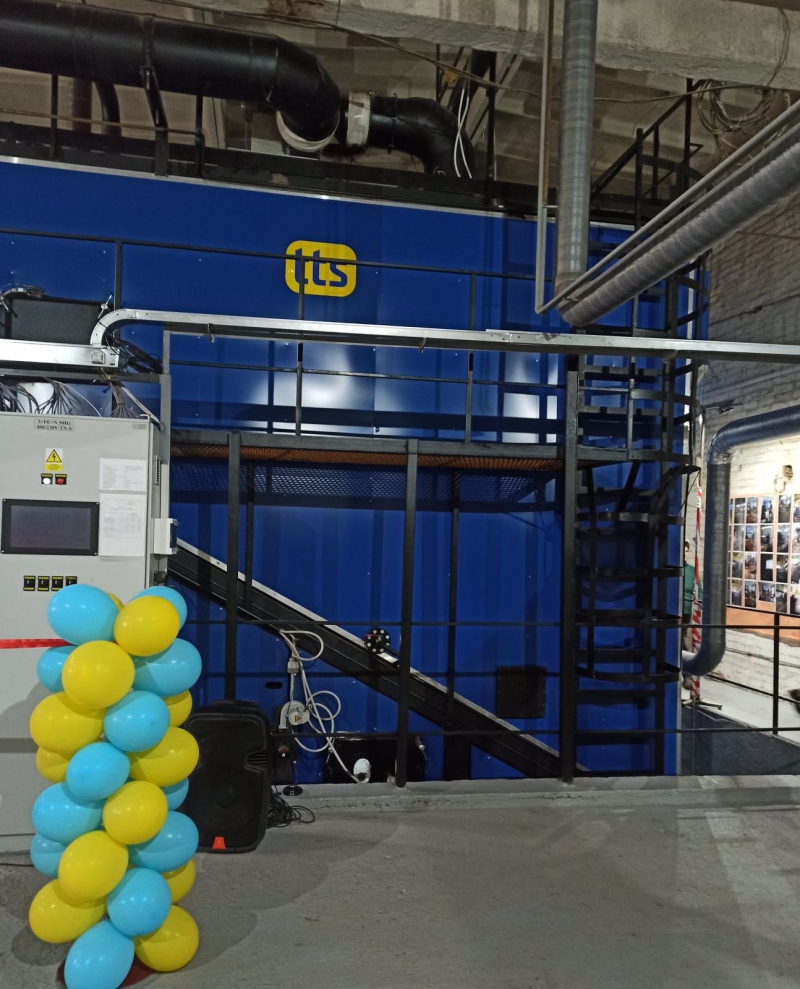 Main project features
This pilot project was implemented within the framework of a signed agreement between the Slovak company Národná energetická, the Czech company RSJ Investments and the city of Bilopillia.
The boiler house is owned by Ukrainska Energetychna LLC and leased to the Teploservis Bilopillya utility company.
Wood chips will be supplied by the utility company.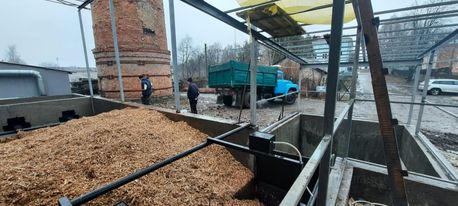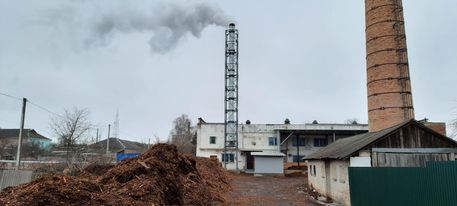 Advantages of the new Vesko-B boiler
Stable heat supply with foreign investment and experience.
The heat from biomass is cheaper than natural gas. Accordingly, heat consumers, in particular the population and the public sector, will pay less. The quality of the heat supply will not deteriorate in any way.
The money that is now spent on natural gas and goes from the regional budget to the central budget will remain and work for the community. Instead of paying for imported gas (in foreign currency), the money will be used to buy local alternative fuel – wood chips. This is about 2.3 million UAH annually, which will now work for the local economy.
The project creates additional jobs for the local population – in the boiler house and for the organization of supply chains (logistics) of biomass.
The company-owner of the boiler house in Bilopillia will pay taxes that will go to the development of the community.
The possibility of using different types of fuel reduces the risk of a sharp rise in heat prices for the final consumer.
Guarantee of heat supply even in case of gas cut-off. Such approach to the modernization of local heat supply systems is an important element in strengthening the energy security of the state and the development of territories in the context of decentralization.
The opening video is available at the link: https://youtu.be/rD-eoKUPCF0.
---
Contact UABIO member Oleksandr Moroz for more information: moroz@intechenergo.sk.