EU Energy System Integration Strategy — interaction at all levels
Let's consider the basic elements of the EU strategy.
The main objective:  This strategy will profoundly reform the European energy system. We are designing a more efficient and integrated system that links energy sources and infrastructure to support decarbonisation and build a climate neutral EU by 2050.
It will help to build modern infrastructure, make European industry more sustainable and competitive, create jobs, and provide clean energy for citizens.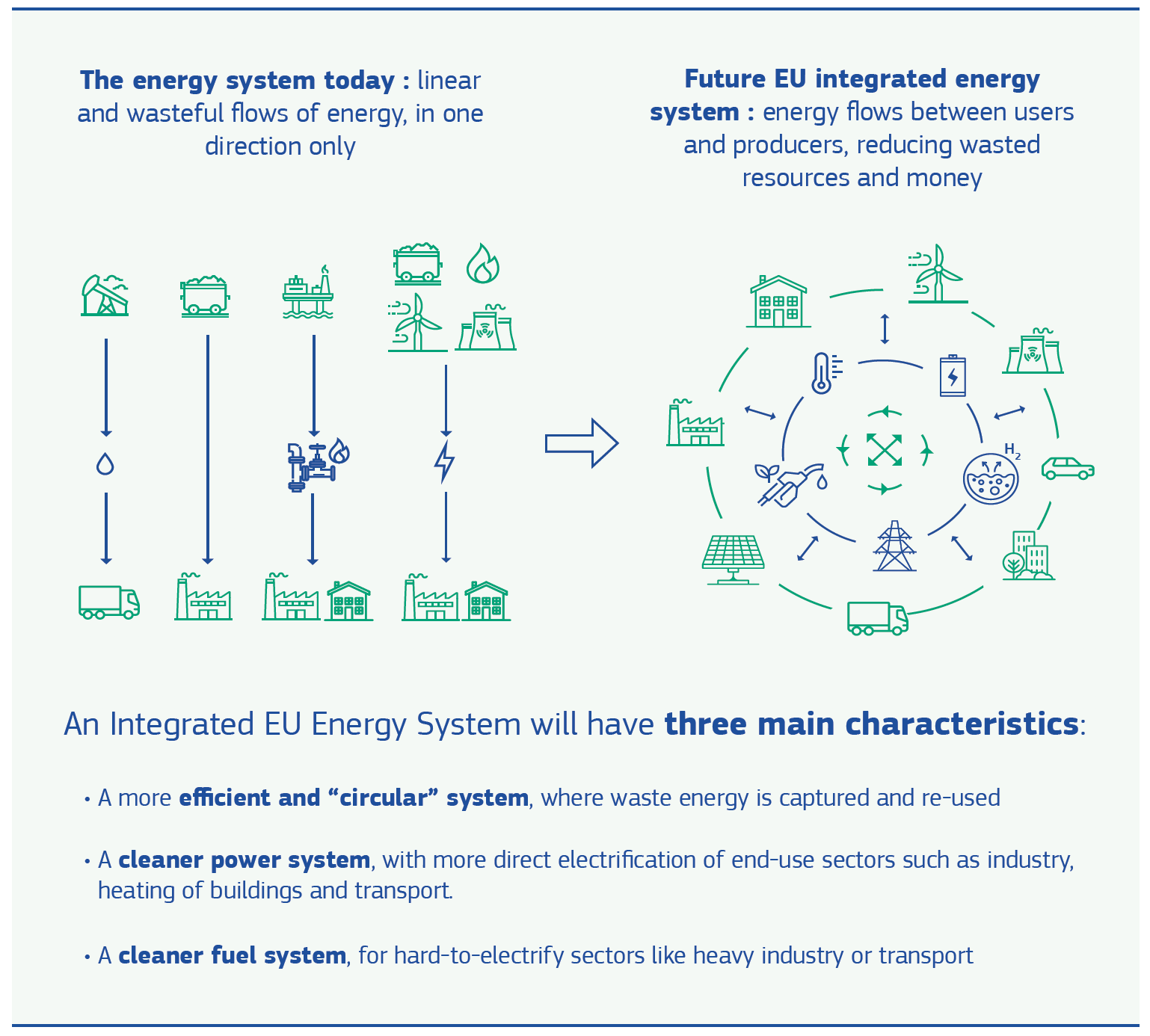 Key points of the proposal, according to UABIO experts
Incentivise the use of agriculture residues to produce sustainable biogas and biofuels.
Increase the generation of renewable electricity.
Increase the use of renewable electricity in buildings, transport, and industry for instance through heat pumps, electric vehicles, and furnaces.
Accelerate the development of charging stations for electric vehicles and the injection of renewable electricity in the network.
Unlock the potential of sustainable biomass and biofuels, green hydrogen, and synthetic fuels.
Enable carbon capture, storage, and use to support deep decarbonisation, for example in cement production.
Promote innovative projects based on low-carbon fuels, such as hydrogen-fuelled clean steel plants.
---