16 steps, that you can do,— making changes that matter
Need to cut your own carbon footprint, but don't know where to start? We are talking about an interesting project that offers 16 steps to reduce carbon pollution. According to experts, this could lead to a global reduction in CO2 emissions by 20%.
WHAT YOU CAN DO
MAKING CHANGES THAT MATTER
These 16 steps are the most effective way to reduce your carbon pollution and persuade others to do the same.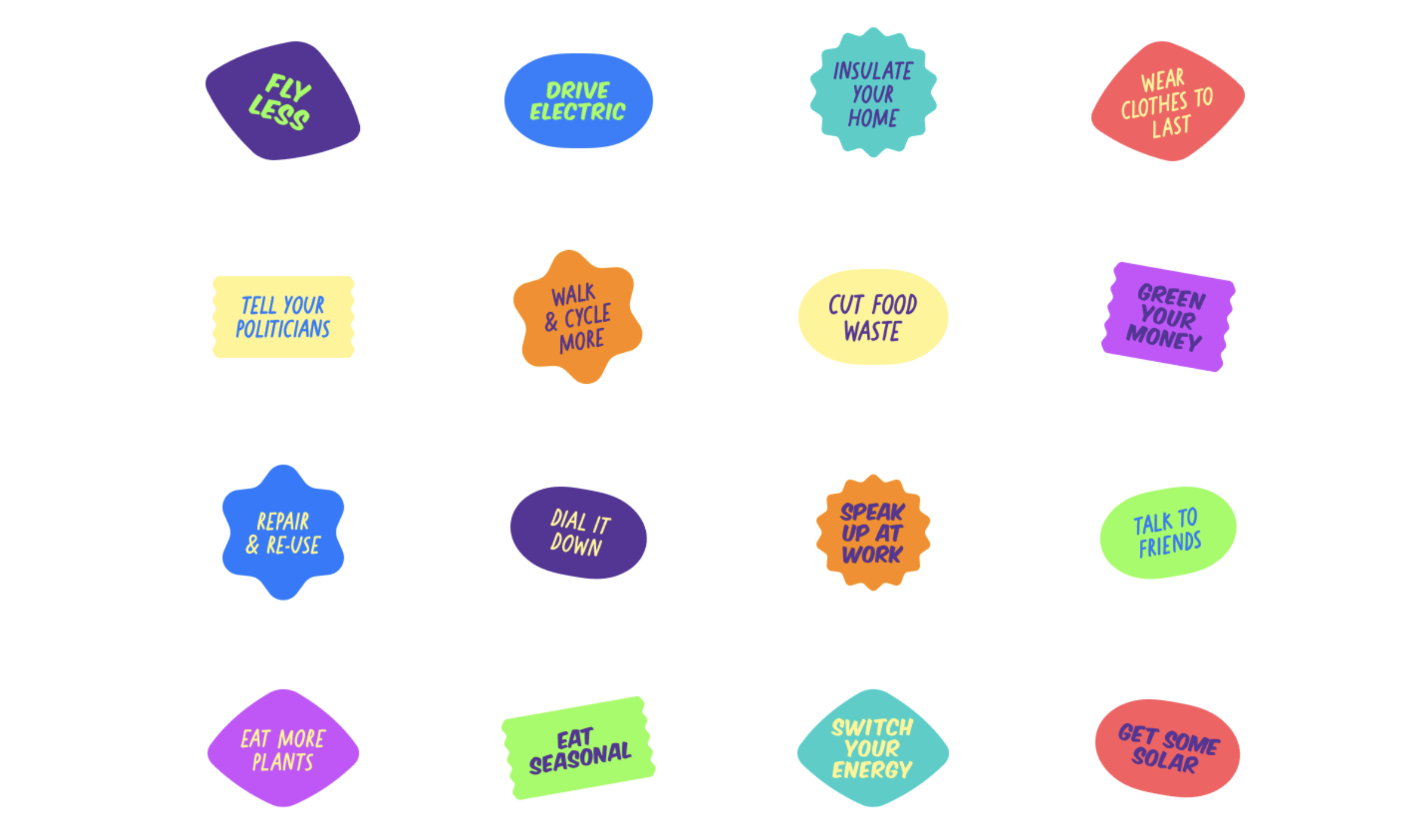 The mission of the project is to inspire 1 billion citizens to significantly reduce their carbon pollution and challenge leaders to deliver bold, global change. So, this initiative is taking part in a Guinness World Record Attempt!
Why 16 steps?
It's easy to feel overwhelmed. To not know where to begin – or what changes really make a difference. These 16 Steps have been selected with experts from the UN Environment Programme based on 3 criteria:
their impact on your personal carbon pollution,
their power to influence leaders,
their ability to involve everyone.
You don't need to research what works and what doesn't. These are the 16 steps that count.
Approximately 200 000 people are involved! Almost 4 million steps are taken! More than 84 million kg of CO2e carbon are saved!

COUNT US IN AGGREGATOR
How it works?
Choose a step and decide a level of commitment that works for you. Try it for two months to see how you do. Report and track progress through your Count Us In profile: https://www.count-us-in.org/en-gb/16-steps/.
16 steps to changes
Fly less
Drive electric
Insulate your home
Wear clothes to last
Tell your politicians (Ask politicians to act or invest in infrastructure to support a step)
Walk and cycle more
Cut food waste
Green your money
Repair and re-use
Dial it down
Speak up at work (Come together with colleagues to make change at a bigger scale)
Talk to friends
Eat more plants
Eat seasonal
Switch your energy
Get some solar
Each of us can do more. Just start! No, not tomorrow — now!
---