Biomass in district heating in Finland
How does Finland use biomass in district heating?
In short, successfully.
Emissions from district heating have almost halved in 40 years. And this indicator continues to decline.
Biomass accounts for over 37% in the structure of the all fuels used to produce district heat and CHP electricity in year 2018.
Biomass and other CO2-neutral sources are the main source of energy in 121 municipalities of Finland, one-third of all municipalities in the country.
Undoubtedly, Ukraine needs Finland`s experience. Nowadays the district heating system in Ukraine is inflexible and needs modernization as well as replacing traditional fuels with biomass. This is profitable and does not damage the environment.
Some basic information about the structure and features of district heating in Finland
Finland's district heating network at the end of 2018 is 15 140 km. In 2018:
There were 107 power plants with a district heating capacity of 8 300 MW. Power output of these CHP plants totaled 5 800 MW.
There were 774 stationary heating plants as well as 17 separate heat recovery or heat pump units.
The total aggregated heat capacity was 14 100 MW.
The companies had 333 transportable heating plants with an overall capacity of 1 100 MW.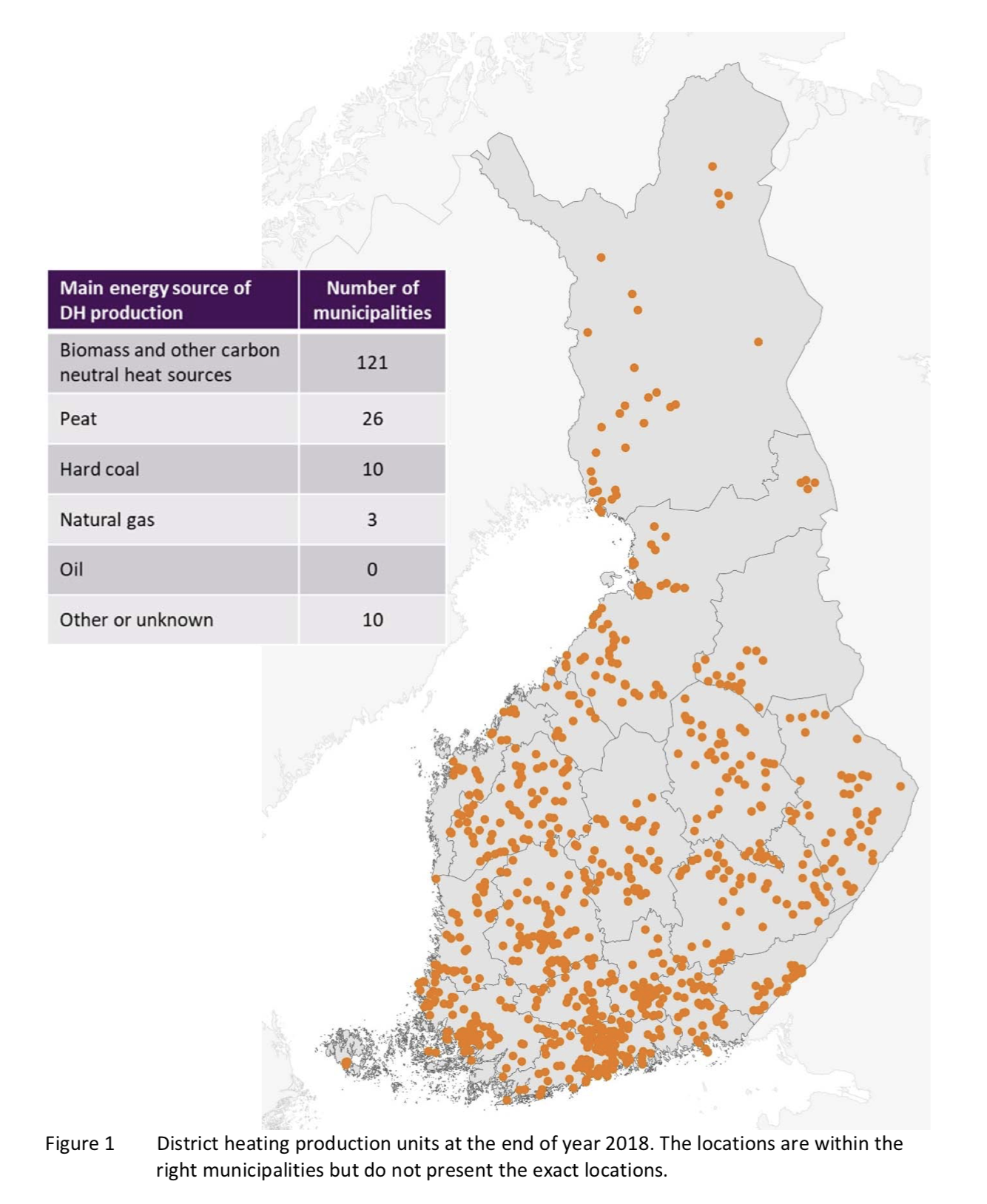 Used not only fuel but also waste heat
The total supply of the district heat was 37 100 GWh whereof 33 700 GWh was produced with fuels. The remaining 3 400 GWh was produced with heat recovery and heat pumps.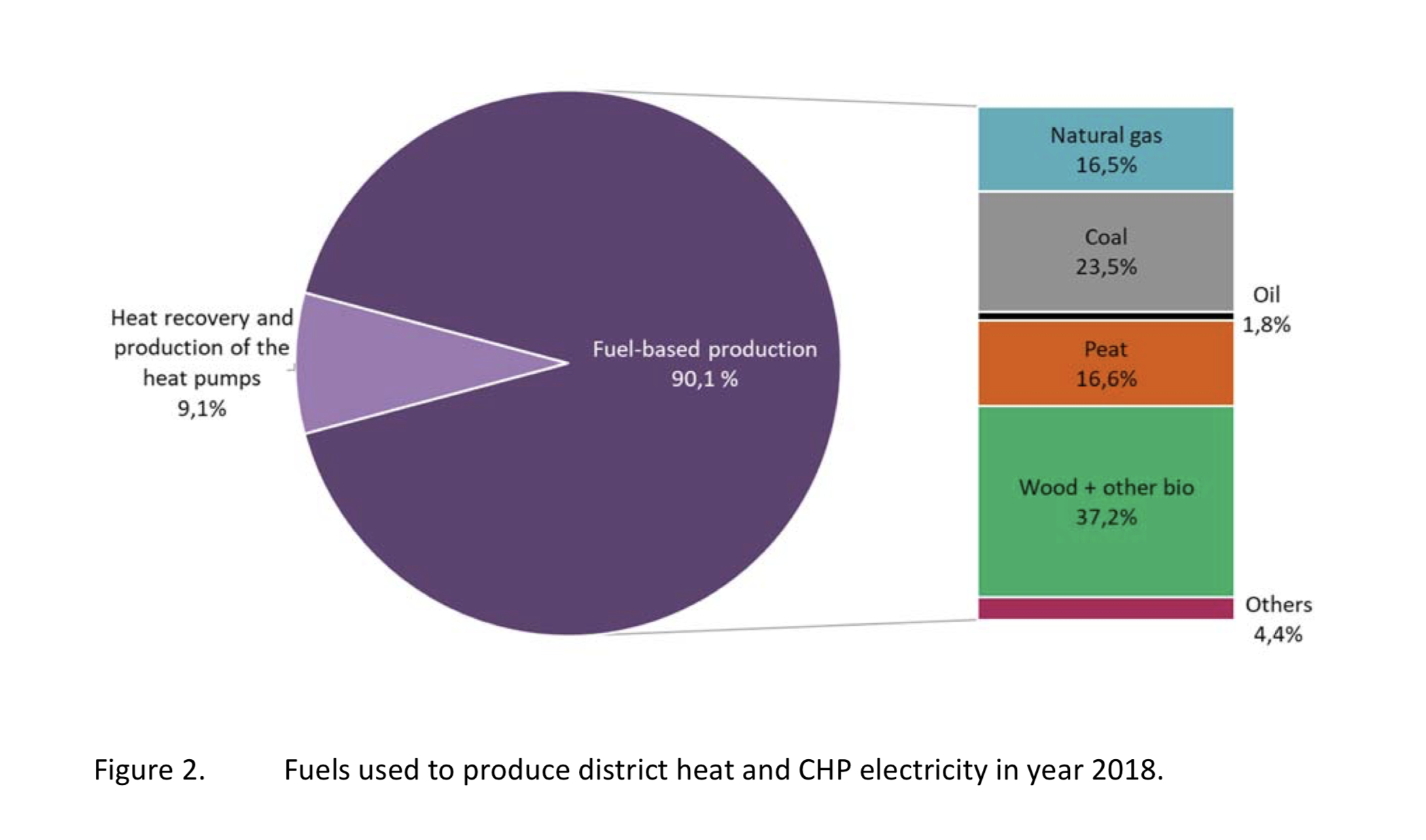 It is interesting that heat recovery and the production of the heat pumps increased by 160% during the past five years.
67.2% of the total supply was produced in CHP plants or comparable cogeneration heat from gas turbines, gas engines or diesel engines.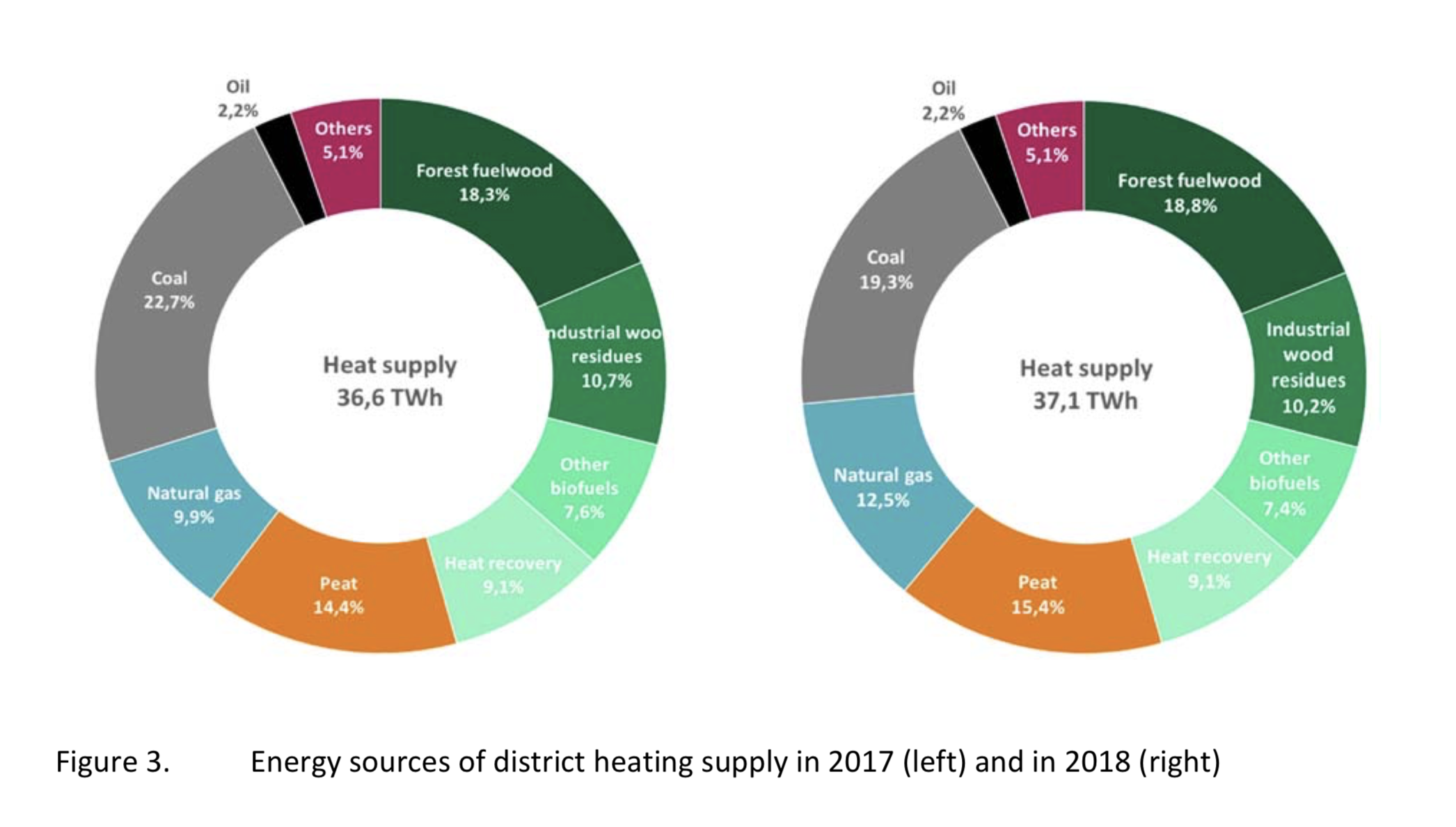 What about emissions?
The specific emissions of district heating in 2018 were 147.1 gCO2/kWh which is 0.7 % less than in 2017. In 40 years the number of emissions has decreased almost twice.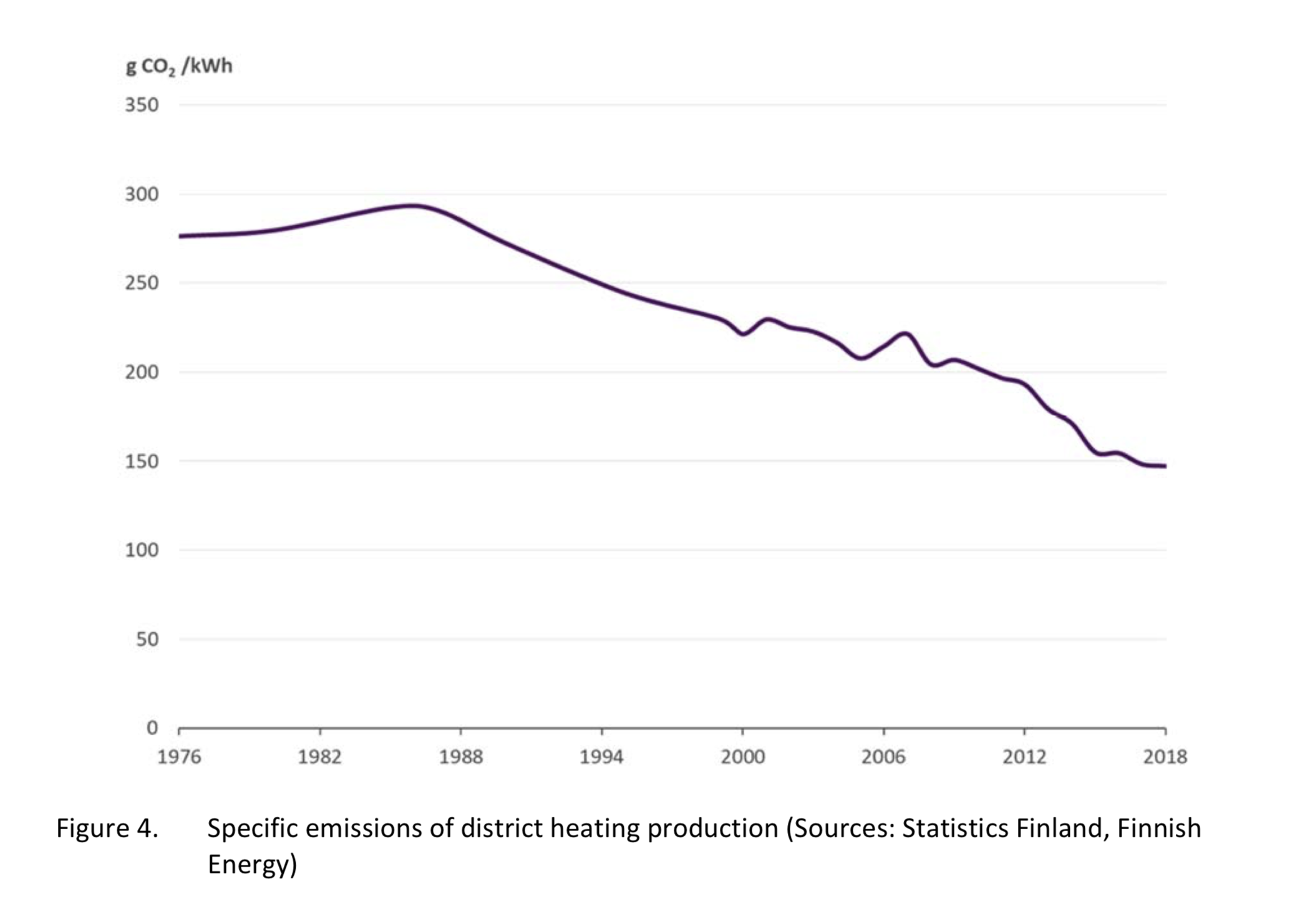 Where did the data come from?
This report contains statistics from 104 district heating companies and from 72 wholesale companies.
The district heating companies included in this survey distributed district heat in 170 municipalities. In general, Finland consists of 336 municipalities.
Where you can find more information?
Link to full report: http://bit.ly/39fKokr.