An investment for green growth and a "greening" of the international financial system are global trends nowadays
Some interesting facts and figures have been observed in this material through the Razumkov Center's Report "Green Investments in Sustainable Development: Global Experience and the Ukrainian Context".
We have chosen most important thoughts and diagrams:
Economy greening requires transformation of current and future investments, additional costs beyond the ordinary approach.
Green investments contribute to reducing greenhouse gas emissions, counteracting environmental risks, supporting ecosystem stability, implementing energy efficiency measures, developing renewable energy, streamlining waste/wastewater management, and providing environmentally friendly technologies.
The transformation process of decarbonization is taking place all over the world in all sectors, which is the result of technological innovation, new and creative policy, and political will at all levels.
Sustainable Consumption and Production (SCP) – a green economy concept that envisages the usage of services and related products, which respond to basic needs and bring a better quality of life while minimizing the use of natural resources and toxic materials as well as the emissions of waste and pollutants over the life cycle of the service or product so as not to jeopardize the needs of future generations.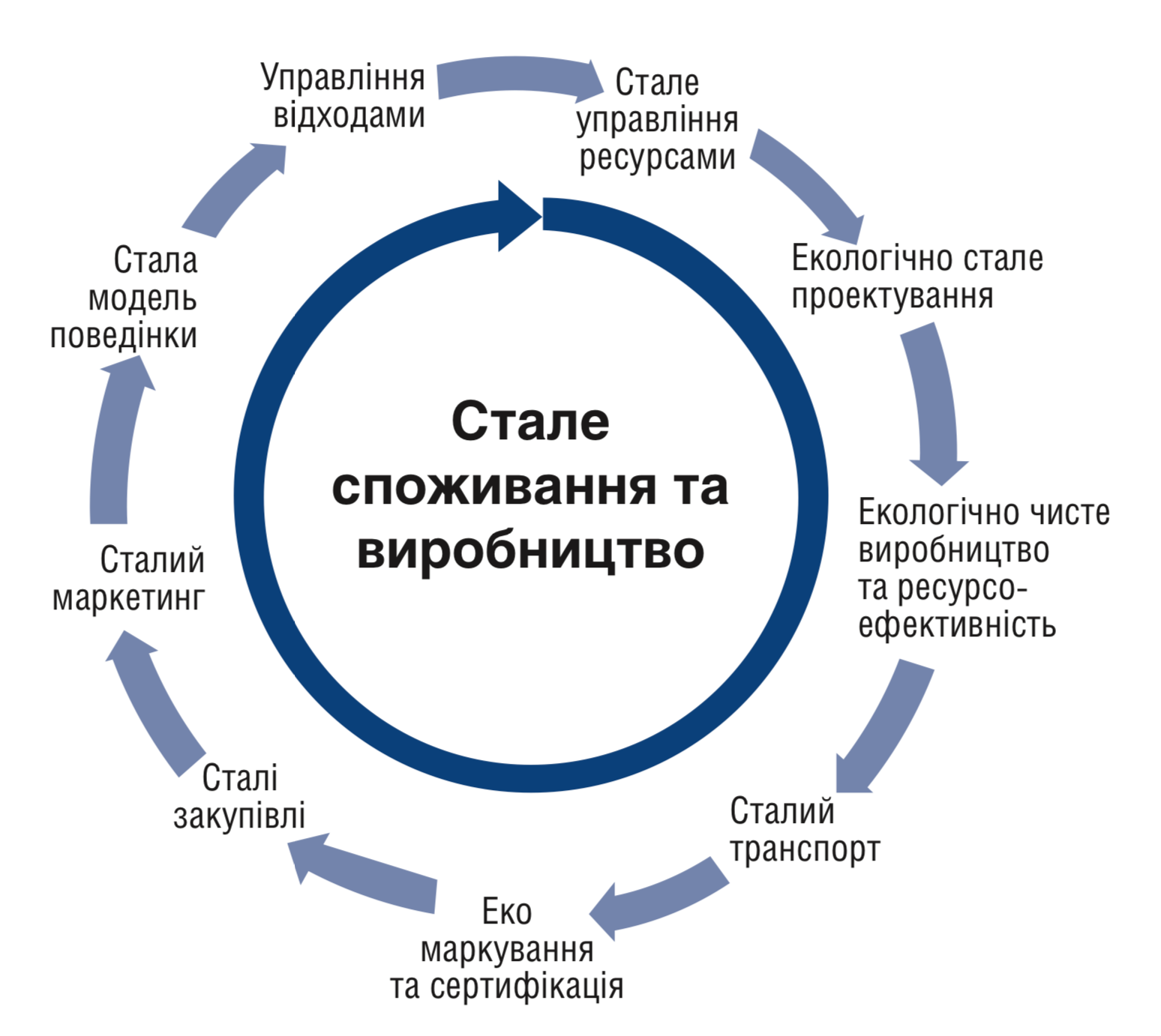 Increasing RES share is a global trend that is gaining momentum every year. The biggest increase was in solar and wind, which benefited from cheaper technologies. This would make it possible to direct significant investment in a new clean generating capacity.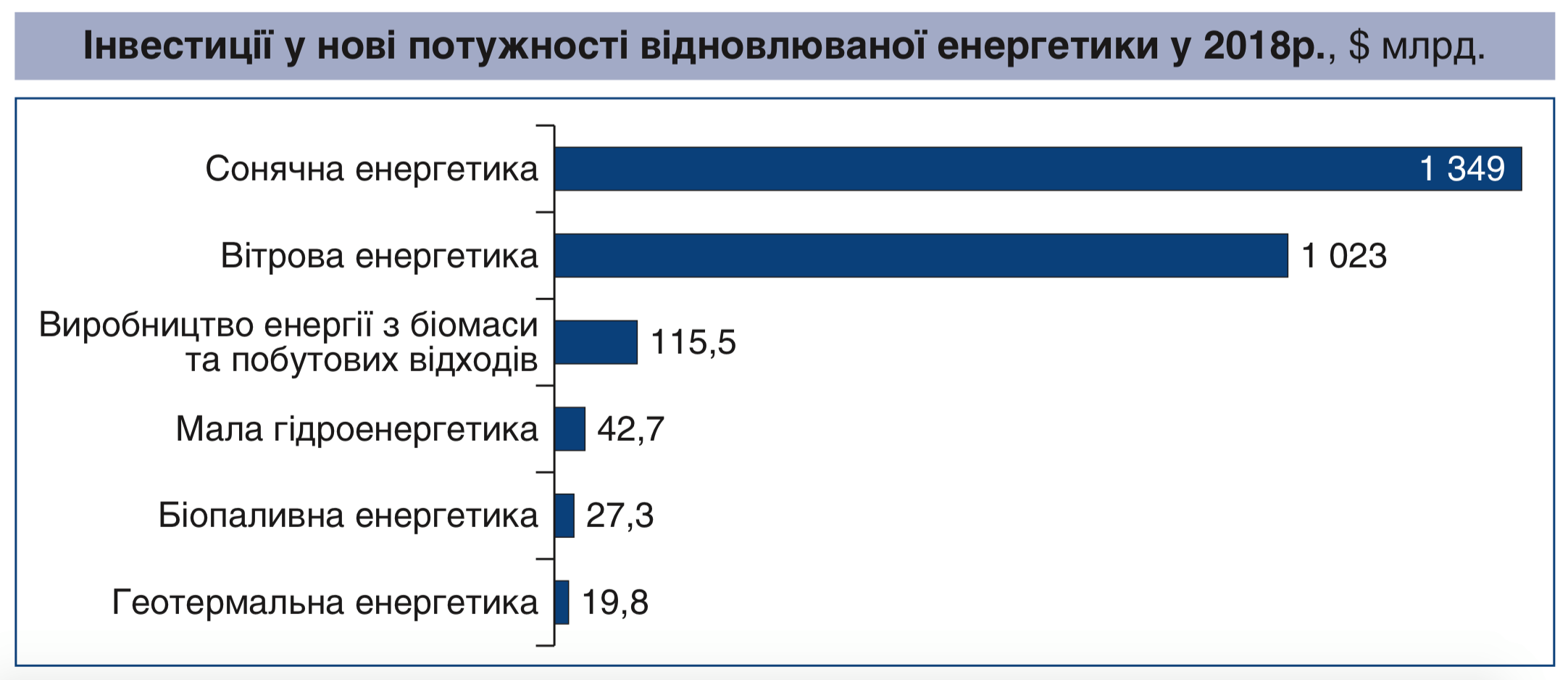 In 2018, as in previous years, the largest share of investments – 58% – was directed to the thermal modernization of buildings (diagram "Distribution of investments in energy efficiency by sectors in 2018").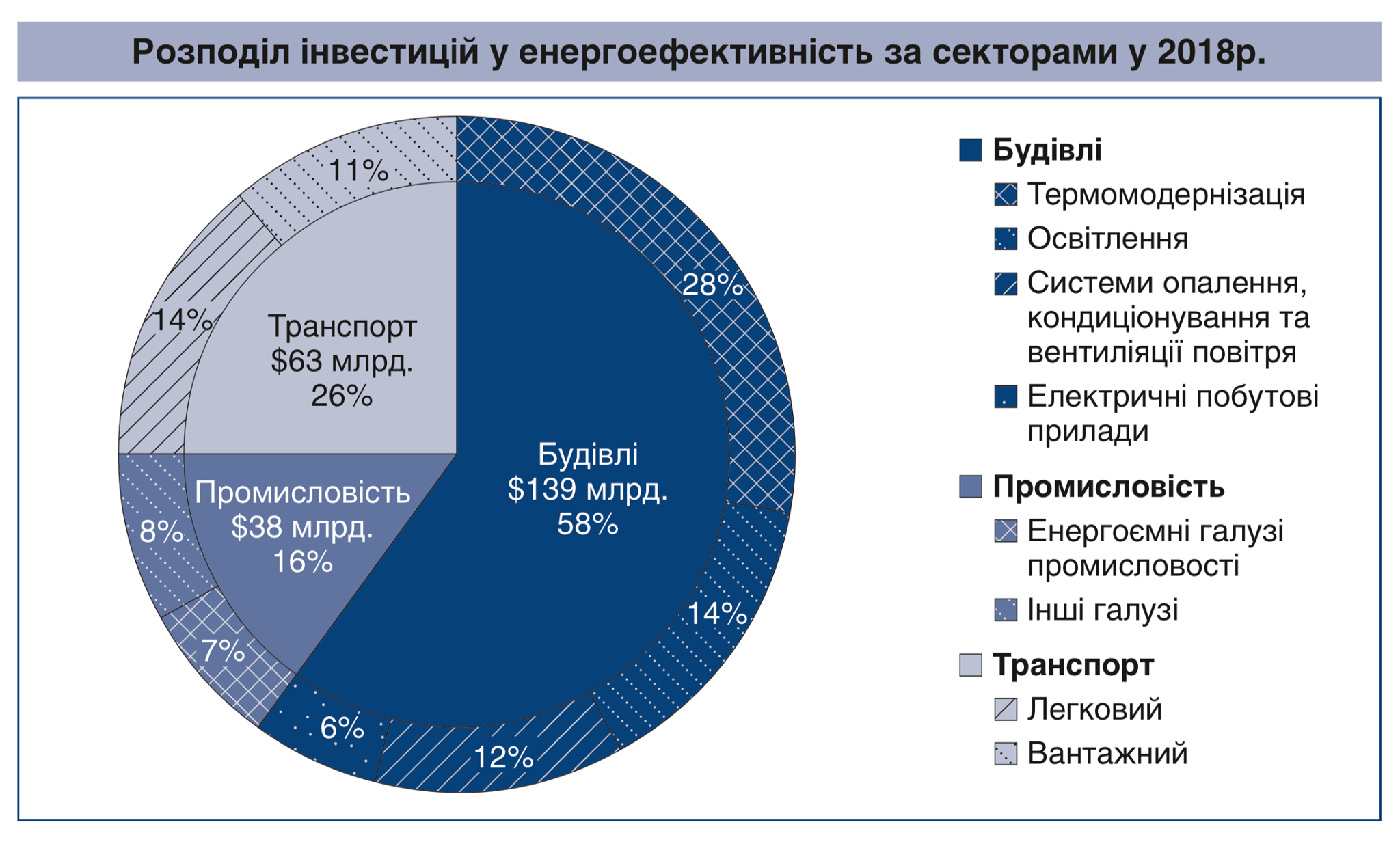 The world sales of electric vehicles reached almost 2 million items in 2018, which is almost 70% more than in 2017. The highest growth rate was recorded since 2013. China is the largest electric vehicle market in the world today.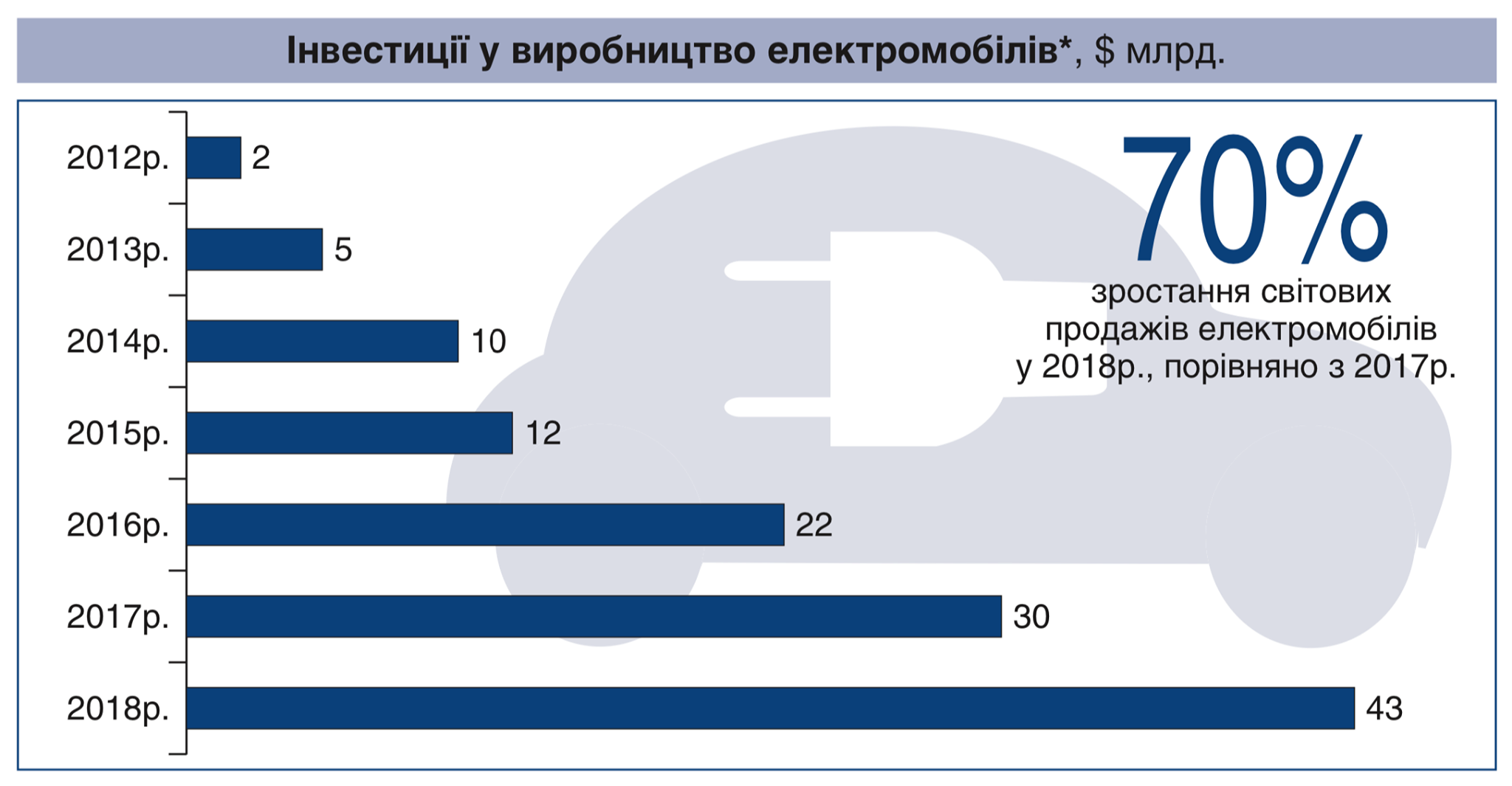 In addition, the Razumkov Center has presented an analysis of the principles and prerequisites of green investment in Ukraine based on the expert survey results.
Is an investing in sustainable development attractive and is it a top priority? What does work in Ukraine and which approaches are implementing?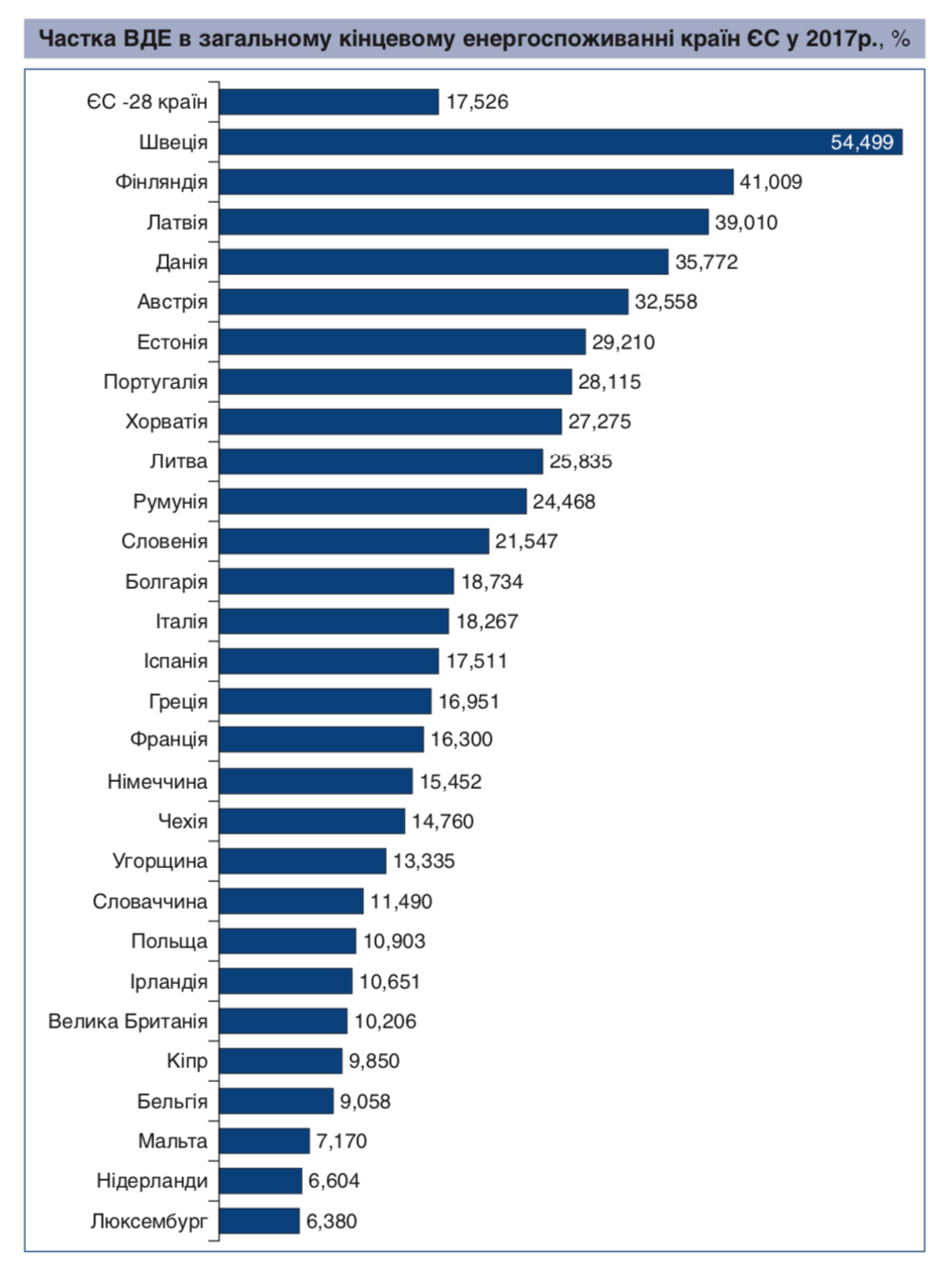 Finally, a few more views from the experts of the research center:
Undoubtedly, for developing innovative technologies we need tools for stimulating investment in energy-saving technologies. It will provide financial support for energy efficiency projects and the conservation of natural resources.
It is important to establish mutually beneficial cooperation between the investor and the main participants of the electricity market for the implementation of large investment projects in the energy sector of Ukraine.