UABIO proposes to remove barriers to the development of the energy crops market. Letter No 471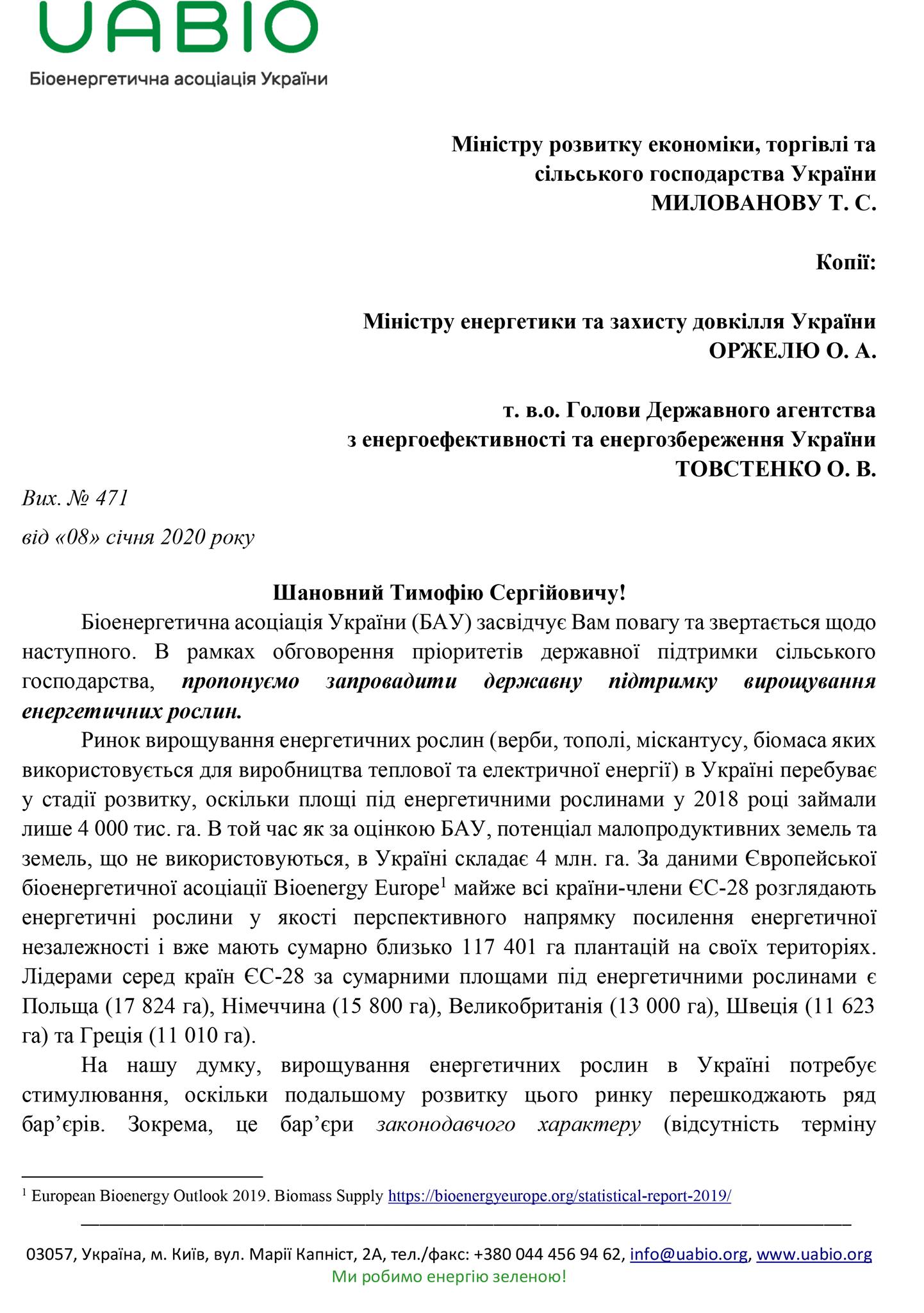 Such as legislative, administrative, financial.
UABIO has developed:
draft Procedure for using the funds provided in the state budget to support the cultivation of energy crops;
Draft Law of Ukraine "On amendments to the Tax Code of Ukraine and some other legislative acts of Ukraine for encouragement of growing energy crops".
We have published the full version of the letter of the Bioenergy Association to the Minister of Economic Development, Trade and Agriculture of Ukraine Tymofii Mylovanov, Minister of Energy and Environmental Protection Oleksiy Orzhel and acting head of the State Agency on Energy Efficiency and Energy Saving Olena Tovstenko.
Full text of UABIO's letter No 471 with proposals to the Concept of "green" energy transition of Ukraine till 2050 (in Ukrainian)
The potential of marginal  (low-productive and unused) lands in Ukraine is 4 million hectares. The area under energy crops has occupied only 4 thousand hectares in 2018. This is 0.1%.

UABIO estimation
Legislative:
there is no definition of the term "energy crops";
the complicated procedure of renting for state and communal property;
dependence of rent size for state and communal agricultural lands on the normative monetary valuation of land.
Administrative:
short terms of the land lease agreement;
lack of a civilized biomass market.
Financial:
the necessity to attract significant investment in the initial stages of planting energy crops;
long payback period of projects.
---
The position of the UABIO is prepared, discussed, and agreed upon by the members of the UABIO.