Salix energy experience: energy crops growing in Ukraine
What are the benefits and opportunities of a such business?
Among the gurus of this business is the agricultural energy company Salix Energy, a member of UABIO.
What kind of company is this?
Salix energy has the largest energy willow plantations in Europe. Since 2010, Salix energy has been growing energy willow to produce wood chips as a source of heat and electricity. The area of energy plantations reaches 1800 hectares.
The benefits of energy willow
Willow is an unpretentious crop. For optimal growth, it needs moist soil with high acidity (pH 5-7), a temperature of about 20 ° C during the growing season and an annual rainfall of 550-1100 mm per year. Such conditions are widespread in Ukraine.
Considering the Ukrainian climate, willow (Salix viminalis L) is the most productive species for biomass production.
Non-productive lands are suitable for growing energy crops, in particular those that are not suitable for growing most agricultural crops.

UABIO
The willow growth cycle
Planting – Three years of growth – Harvesting the first crop – Harvesting every three years.
To receive wood chips every year, you need to expand the plantations and plant every third part of the area each year.
The planting rate of seedlings should also be taken into account. At Salix Energy, the optimum amount is 15,000 seedlings per hectare. The planting rate, first of all, depends on the climate.
Which countries also grow willow as an energy crop?
Sweden, Denmark, Poland, Hungary, the Czech Republic and the United States are the leaders of this industry.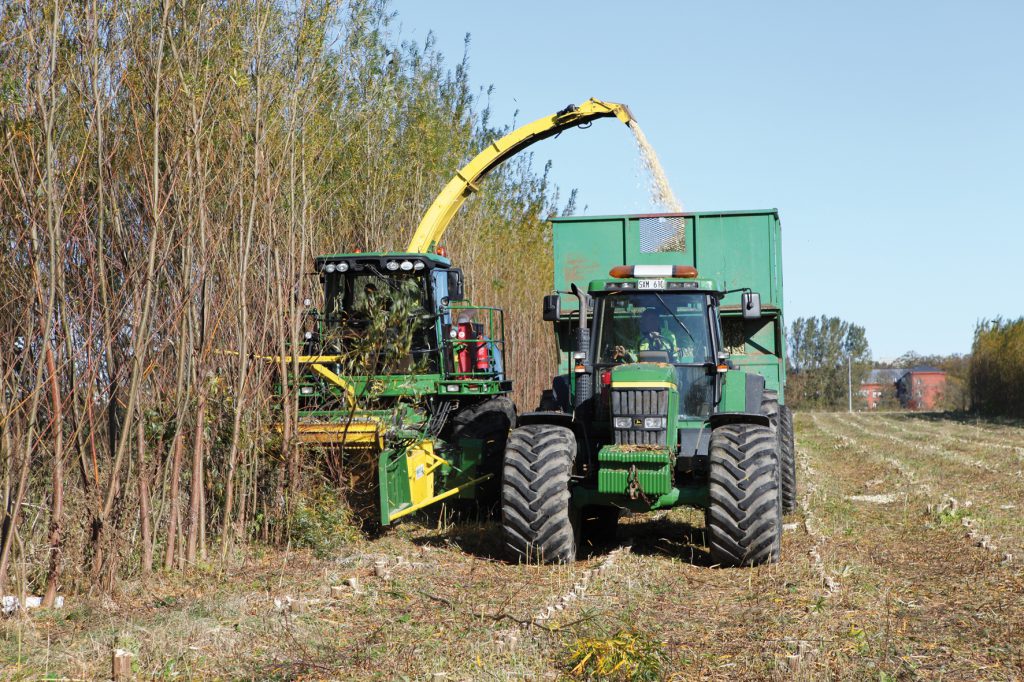 What can be grown except willow?
Today, about 20 plant species are widely used for biomass production. The most popular are poplar, willow, miscanthus, and eucalyptus.
How much does it take to start this business?
About € 1000 / ha. The first full harvest can pay off this investments in case 30 hectares or more will be landed. If the plantations are smaller than 30 hectares, the project can pay off for 2 commercial cuts – after 6 years.
One hectare of plantation can be harvested for about 20 tonnes per year.
What are the benefits to the region where such business is developed?
Such business stimulates the development of the region where it is located.
Among the benefits:
land lease payments to local budgets;
regularization of abandoned territories, unit lands;
taxes that remain in the region;
job creation;
repair of roads;
improvement of infrastructure.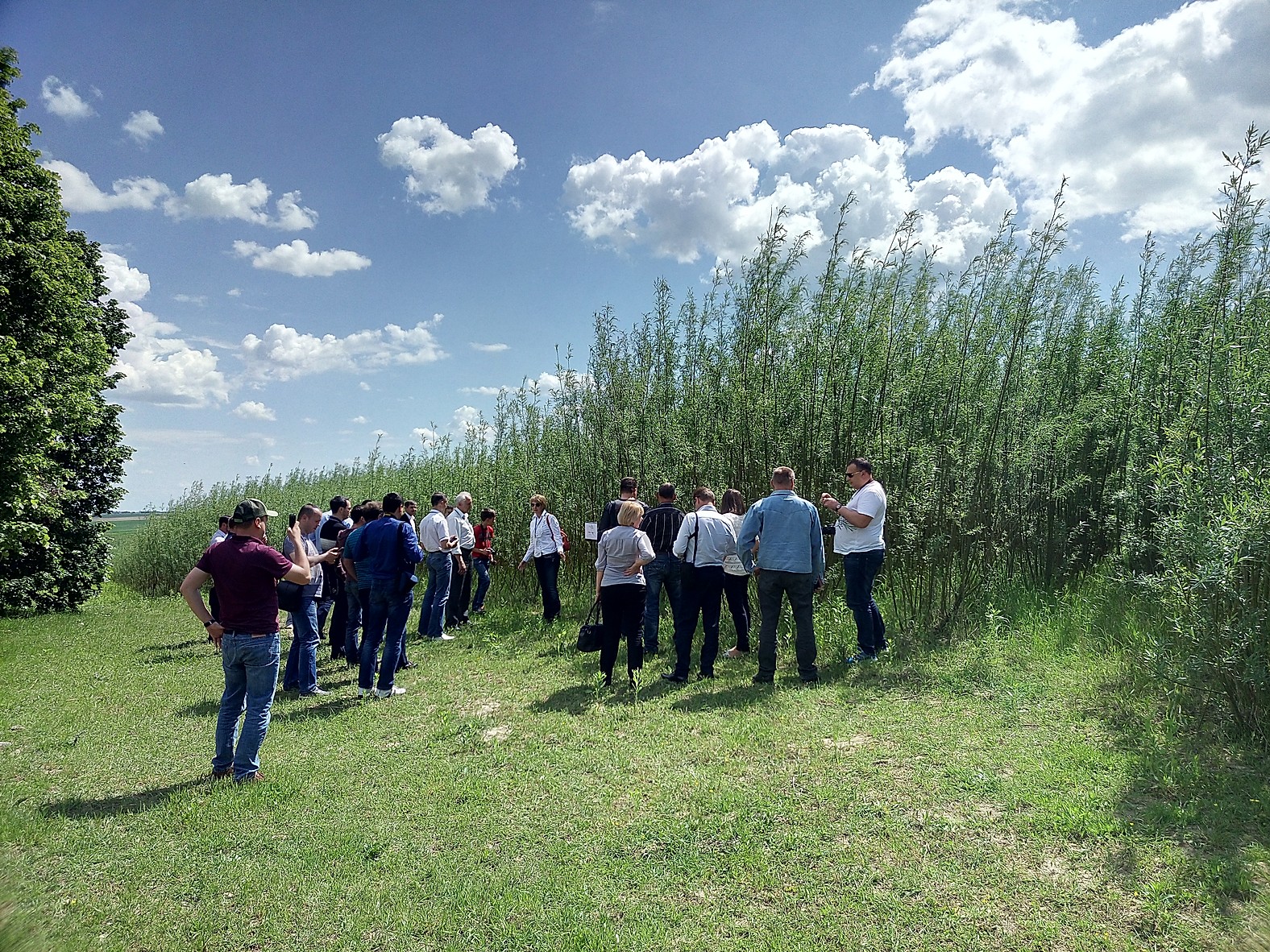 More about Salix energy
The company cooperates and maintains contacts with major players and research centers in the world: Rothamsted Research (England), Salix Energi (Sweden), Ny Vraa Bioenergy (Denmark), Institute of Bioenergy Crops and Sugar Beet NAAS (Ukraine) and others.
Today the company has a production base area of over 5 hectares and a full set of own equipment, which allows providing the full range of services for growing energy crops: preparatory works, field planting, management, harvesting.
Salix Energy also breeds and sells seedlings of energy crops, both foreign and own, Ukrainian, breeding.
Sales of Salix energy products
The company exports 90% of its products. The largest market in Poland.
Ambitious projects
In 2014 in cooperation with the company «Avanti Development» has built three biofuel boilers that allowed completely abandon the use of gas for heating in Ivanychi, Volyn region. This made it possible to completely refuse to use gas for heating in all communal institutions (hospitals, schools, etc.) of the settlement, where about 7 thousand inhabitants live. To provide fuel for these boilers, 150 ha of willow plantations are sufficient.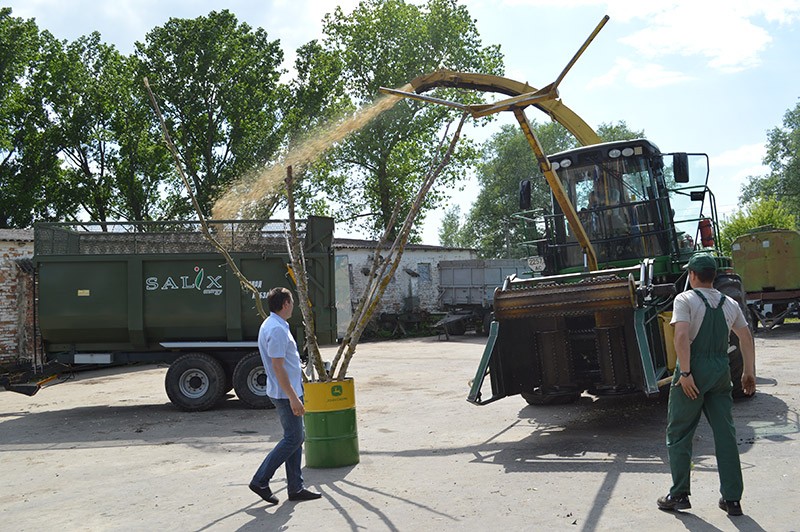 Plans for future
Building own energy production capacity:
plant for pellets production from its own biomass;
CHP for heat and electricity production from own making solid biofuels.
---
The presentation about energy crops usage.
Video about energy willow from The European Biomass Association.