Welcome to UABIO's new member – Zhytomyr National Agroecological University
Zhytomyr National Agroecological University is the only one agrarian higher educational establishment with the ecological direction in Ukraine. The University is the basic institution providing education in the majority of national economy spheres. About 7 thousand students are studying at the University.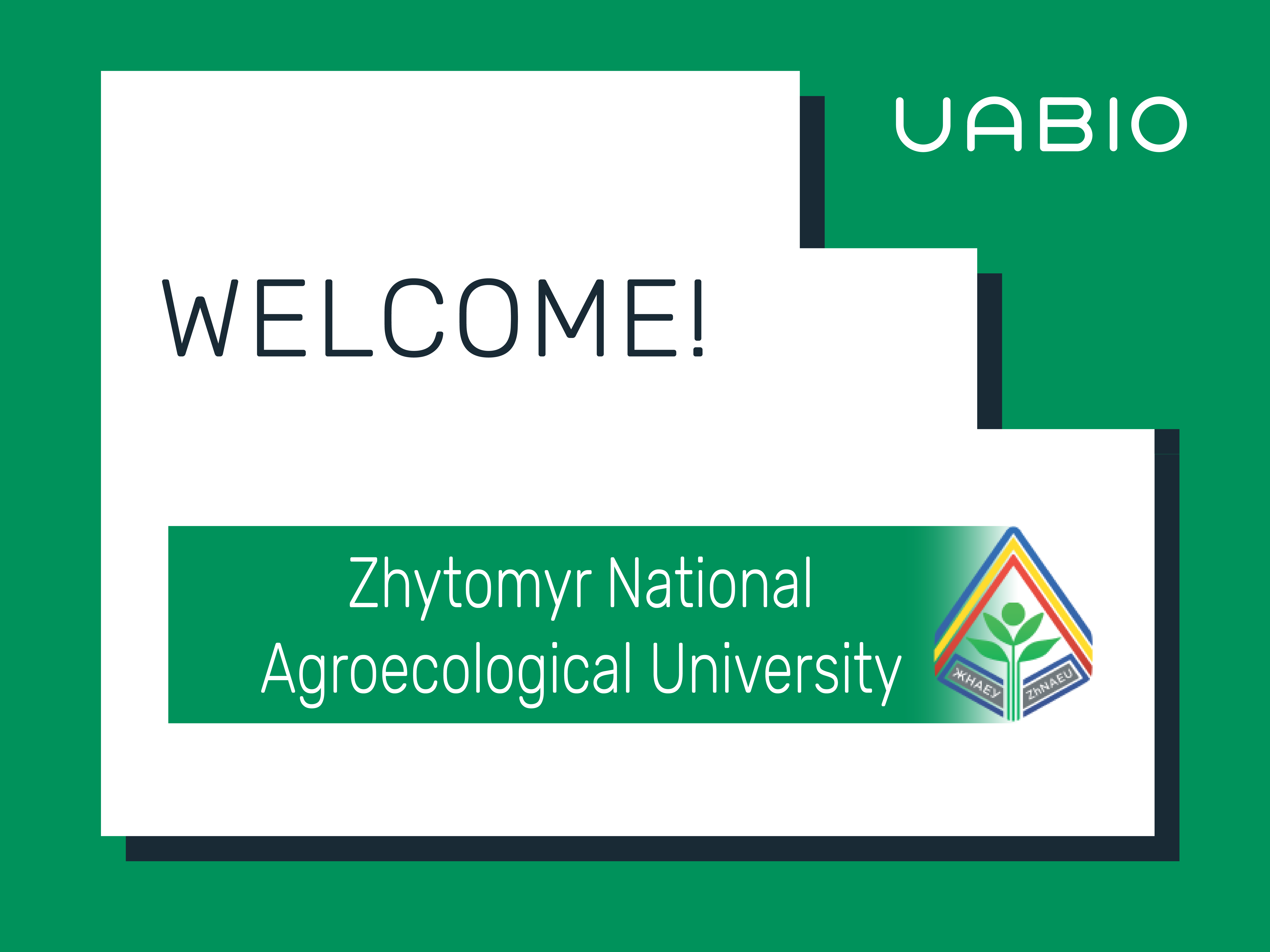 It is a powerful educational centre with developed infrastructure:
8 faculties (Agronomy, Technology of Animal Produce Production and Processing, Veterinary Medicine, Agricultural Engineering and Energetics, Ecology and Law, Forestry, Accounting and Finance, Economics and Management);
42 departments and their 85 branches on production and in scientific-research institutions;
5 scientific innovative institutes ( Institute of Economics and Agribusiness; Institute of Agricultural Technologies and Land Tenure; Institute of Husbandry and Veterinary; Institute of Ecology and Forest; Institute of Agricultural Engineering and Energy Efficiency);
Centres of Organic Production and Renewable Energetics;
Institute of Post-diploma Education and Advisory Support;
Research field;
Botanical garden;
Cattle farm and cynology laboratory, hippotherapy centre and veterinary clinic;
Scientific library;
Editor-publishing centre;
Developed net of public nourishment;
Sports base.
More information on the website.
---
For more than 5 years, the Bioenergy Association of Ukraine represents the interests of legal entities and individuals, provides favorable conditions for conducting business and sustainable development of the bioenergy sector.
UABIO is an open and transparent collaboration platform.
Welcome to membership and cooperation!
Let's "greening" the energy together!