The first step towards resolving the situation on the renewable energy market has done!
A Memorandum of Understanding on the Settlement of Problematic Issues in the Renewable Energy Sector was signed between the Government and investors!
The UABIO team supports the Memorandum and believes in further resolution of the situation. In particular, repayment of debts of the State Enterprise "Guaranteed Buyer" to projects on biomass and biogas that produce electricity.
Let us remind you that the situation is critical — the bioenergy industry, in which more than 1.5 billion euros have already been invested, is under threat. More than 3,500 employees may lose their jobs! Thousands more may be affected by the shutdown of vital bioenergy projects that recycle waste, including hazardous ones.
We call on the Government to respond as soon as possible!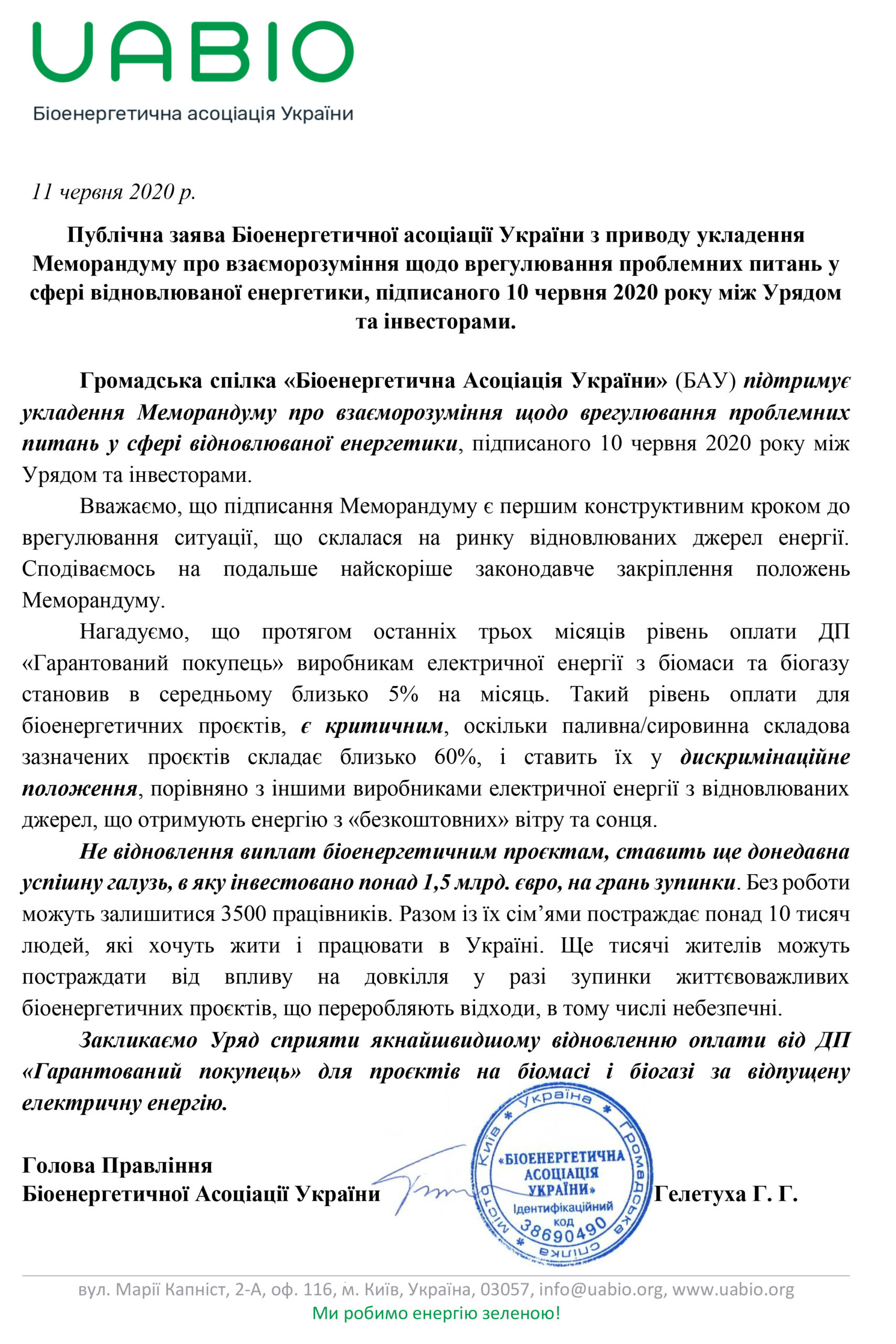 ---
Position of the UABIO is prepared, discussed and agreed upon by the members of the UABIO, which produce more than 50% of all energy from biomass and biogas in Ukraine.