Kriger — a world-class boiler equipment
Kriger has been operating as a boiler plant since 1999. The company is a member of the Bioenergy Association of Ukraine and unites machine-building and energy companies.
Kriger became the first company to officially register biomass as a fuel in Ukraine, and in 20 years it has fully mastered the wood and agricultural energy group.

UABIO
The company provides customers with a full cycle of turnkey business related to thermal energy production: selection and development of equipment; reconstruction and construction of boilers; the technology of production and sale of thermal energy; production and logistics of biofuel supply; support of thermal energy production technology.
The production facilities of the company are equipped by the world's best manufacturers: VANAD — Czech Republic, FRONIUS — Austria, HYPERTHERM — USA, DAVI — Italy, HACO — Belgium.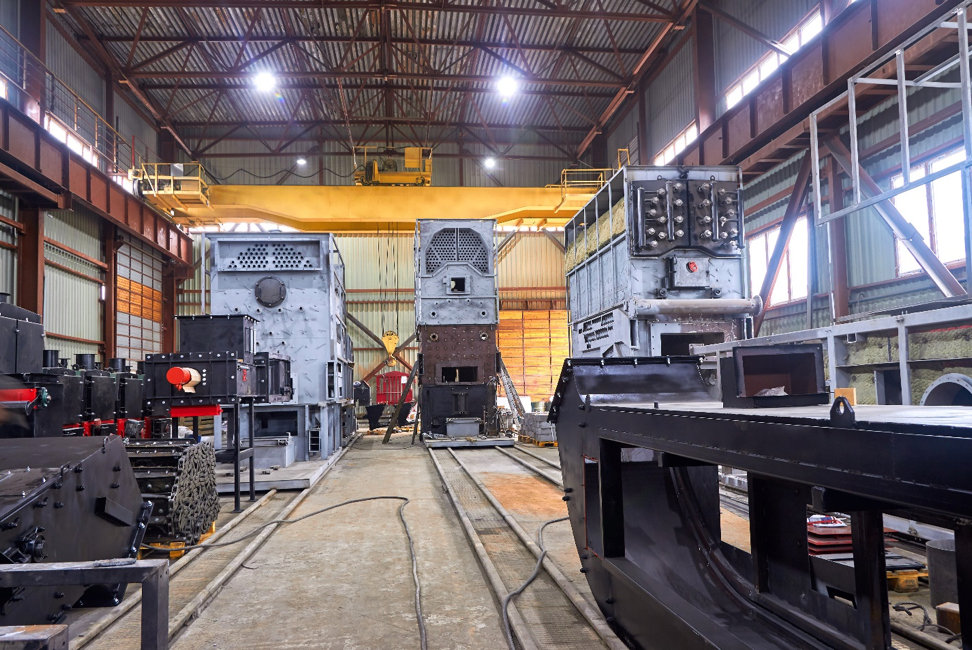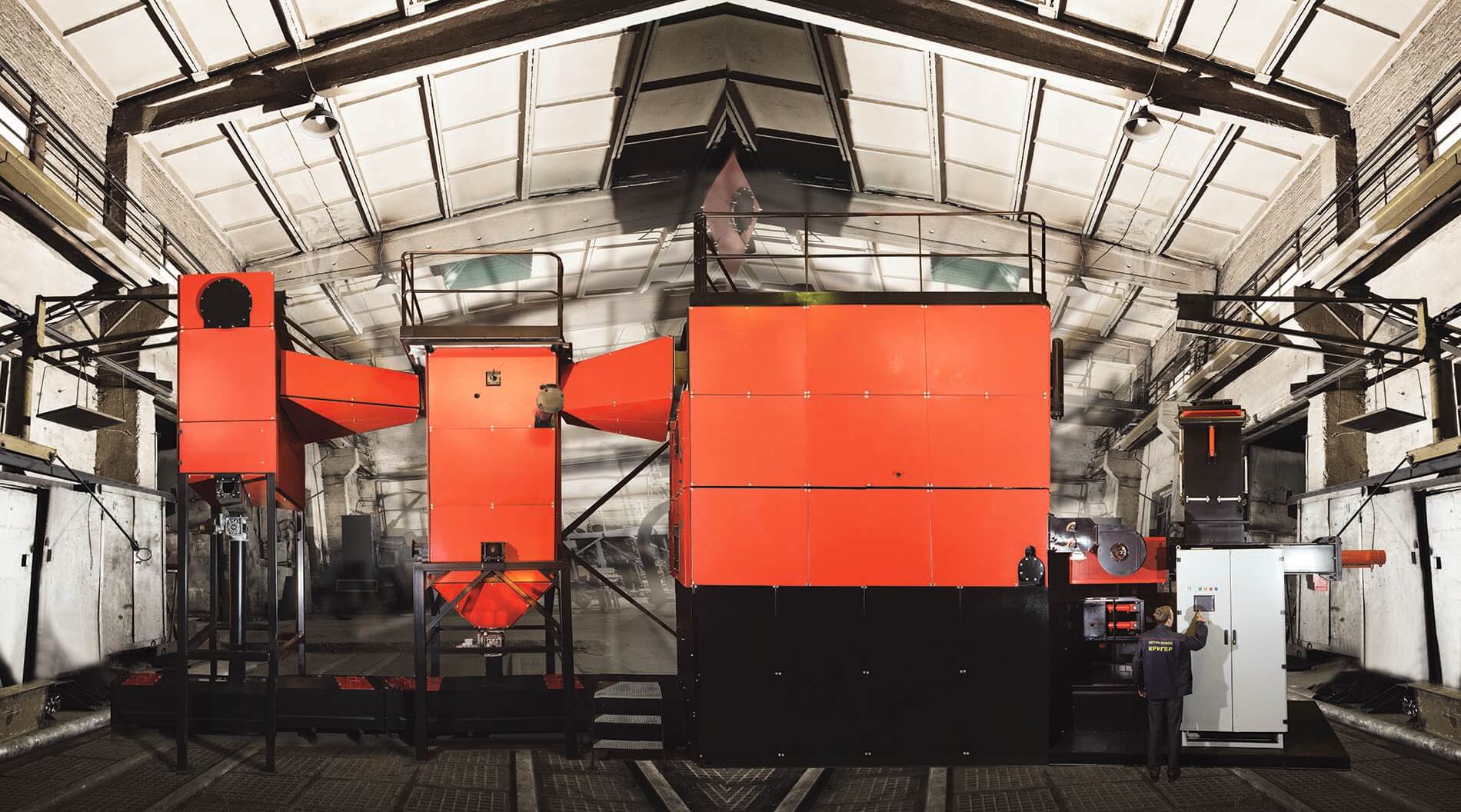 Important figures
Today more than 1.400 MW of total capacity of industrial boilers with a unit capacity of 1 to 10 MW have been produced.
Natural gas savings are about 2.900 million m3.
More than 5.5 million tons CO2-eq emissions are reduced.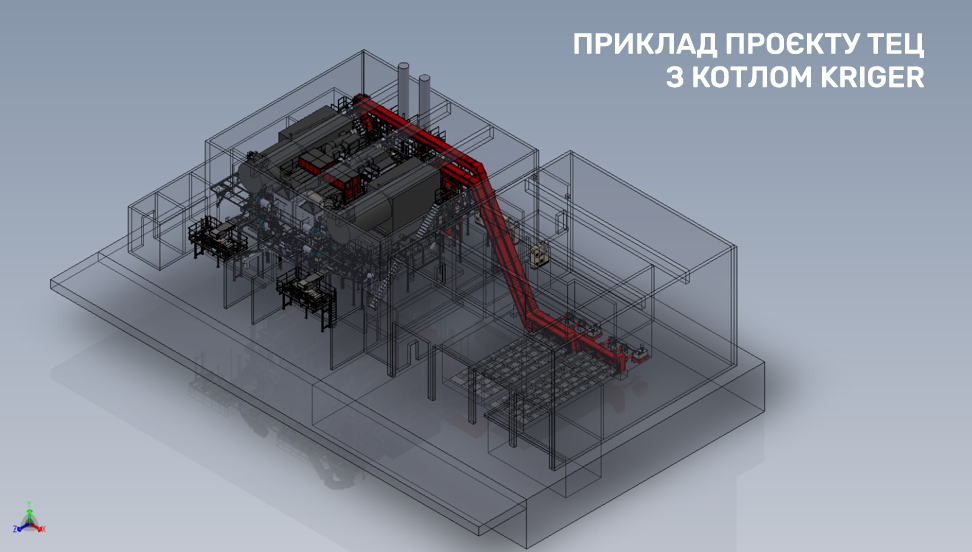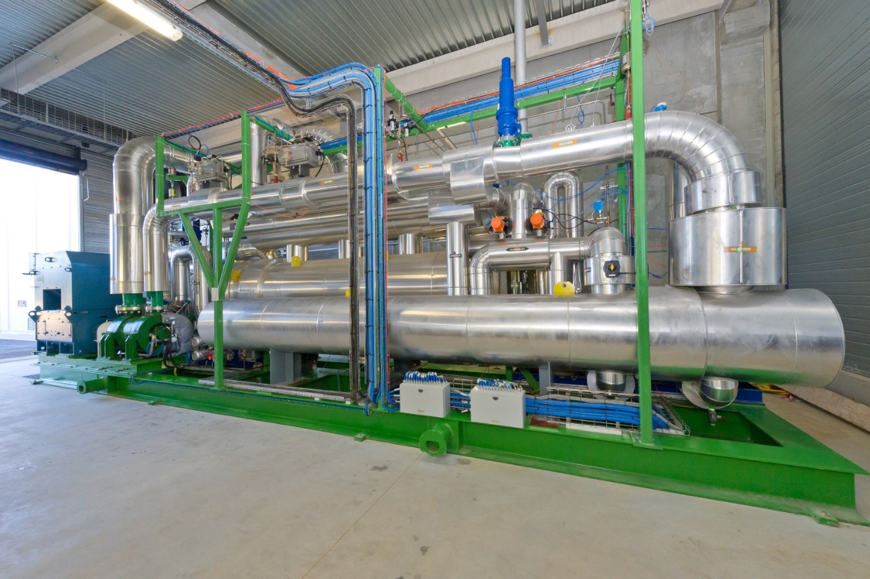 International experience of the company
Together with Weiss France partners, a special line of boilers was developed for the European Union market and since 2011 52 boilers with a total capacity of 91 MW have been manufactured for the French consumers.
During 2016-2019, 29 hot water boilers were installed in the United Kingdom. The total capacity of boiler plants is 47 MW.
The company has implemented more than 30 projects in Belarus. For 20 years, Kriger boilers have been installed in Belarus, Russia, France, Switzerland, the Czech Republic, Poland, Spain and Kazakhstan.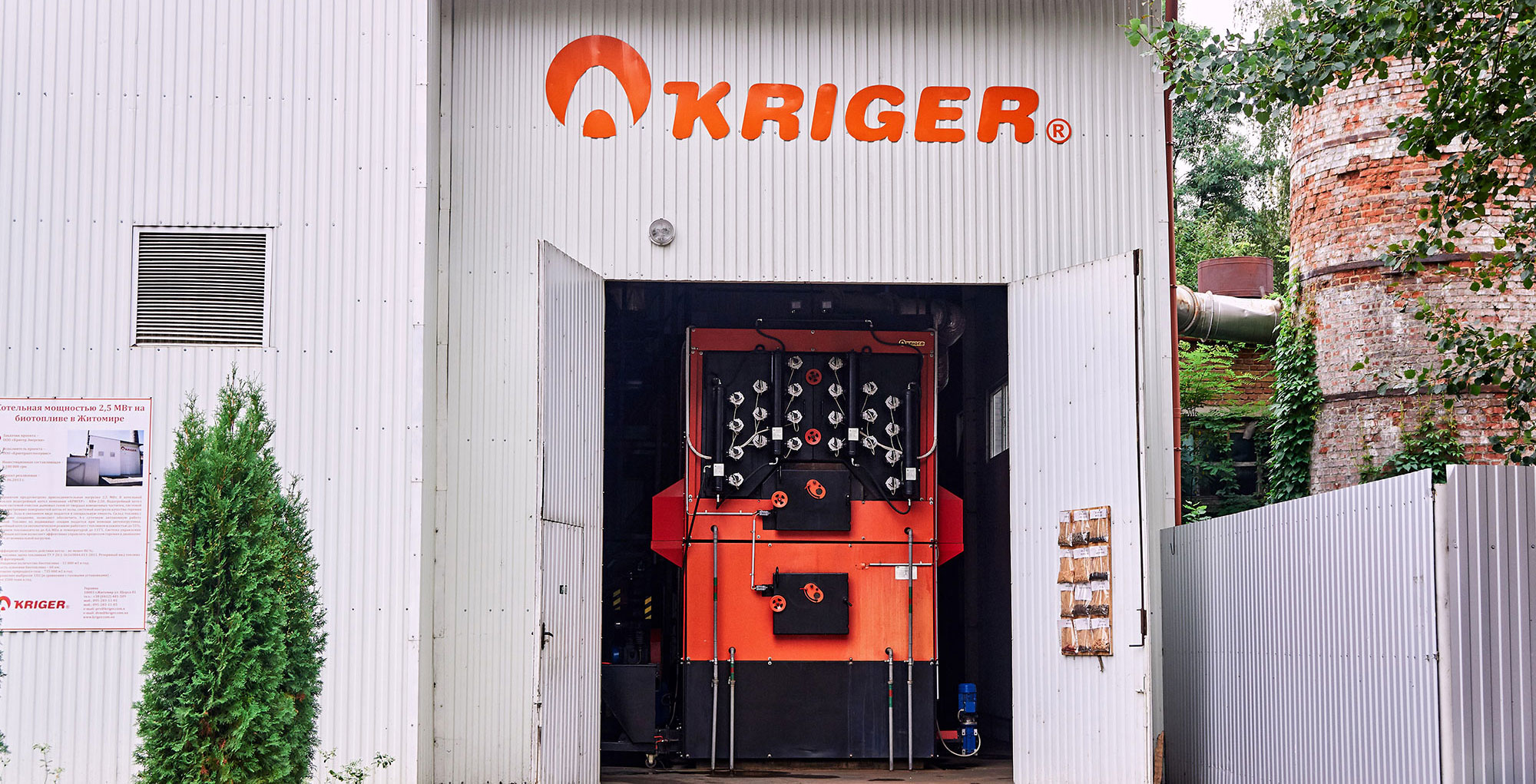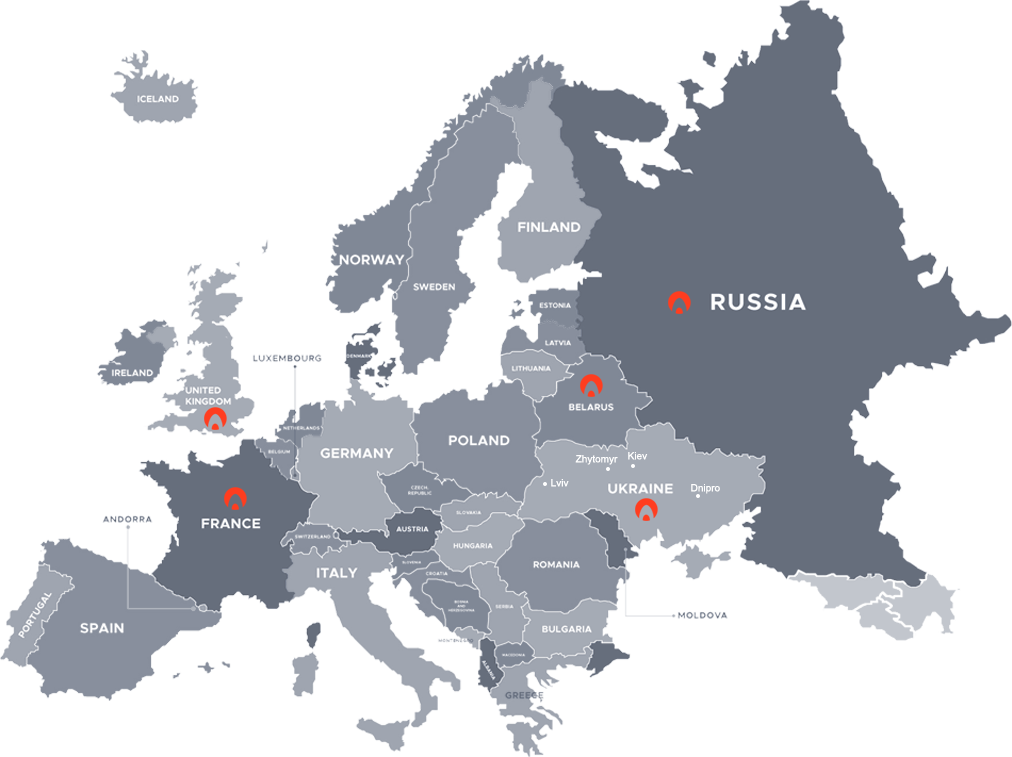 KRIGER today
20 years of experience and researches in the field of heat supply and energy-saving technologies;
more than 3.000 implemented projects;
140 highly qualified employees;
5 own energy facilities;
own construction bureau, which provides documentation for the construction and reconstruction of heat-generating facilities;
own design bureau, which has developed about 100 types of heat-generating equipment;
laboratory of quality control of heat engineering equipment;
production and sale of boiler equipment;
solid fuel boilers up to 10 MW;
solid fuel boilers operating with high-temperature water up to 10 MW;
solid fuel steam boilers with a capacity of up to 10 tons of steam per hour;
solid fuel boilers operating with high-temperature organic heat carriers with a capacity of up to 10.0 MW;
heat generators running on solid fuel with a capacity of up to 10.0 MW;
economizers;
automized fuel feed stores;
systems of automatic internal surfaces cleaning of boilers and ash removal;
flue gas cleaning systems;
construction, installation and commissioning works, as well as warranty and service of equipment manufactured by Kriger in accordance with the requirements of European and national standards;
production and sale of biofuels from local resources in accordance with technical conditions and logistics;
production and supply of thermal energy, steam, and hot water from non-conventional or renewable energy sources.
---
For more information visit company's website.