Wood chips gasification in Chernihiv district heating company – results of the Clear Energy pilot project
The cost of thermal energy produced as a result of gasification of wood chips for the needs of the district heating company (DH company) is 25% lower than the heat from gas.
What does it mean?
Real savings for citizens without losing a comfortable temperature. This technology has already been mastered by UABIO member companies — we offer to get acquainted with the results of the pilot green energy project.
DH company at the expense of a lower tariff will be able to refuse gas and supply Ukrainians with hot water in the summer and heat in the heating season 25% cheaper!

UABIO
What has been done?
In 2019, Clear Energy launched a mini-thermal power plant running on biogas generated from wood chips: the power of the station is 490 kW of electric; thermal power is 800 kW.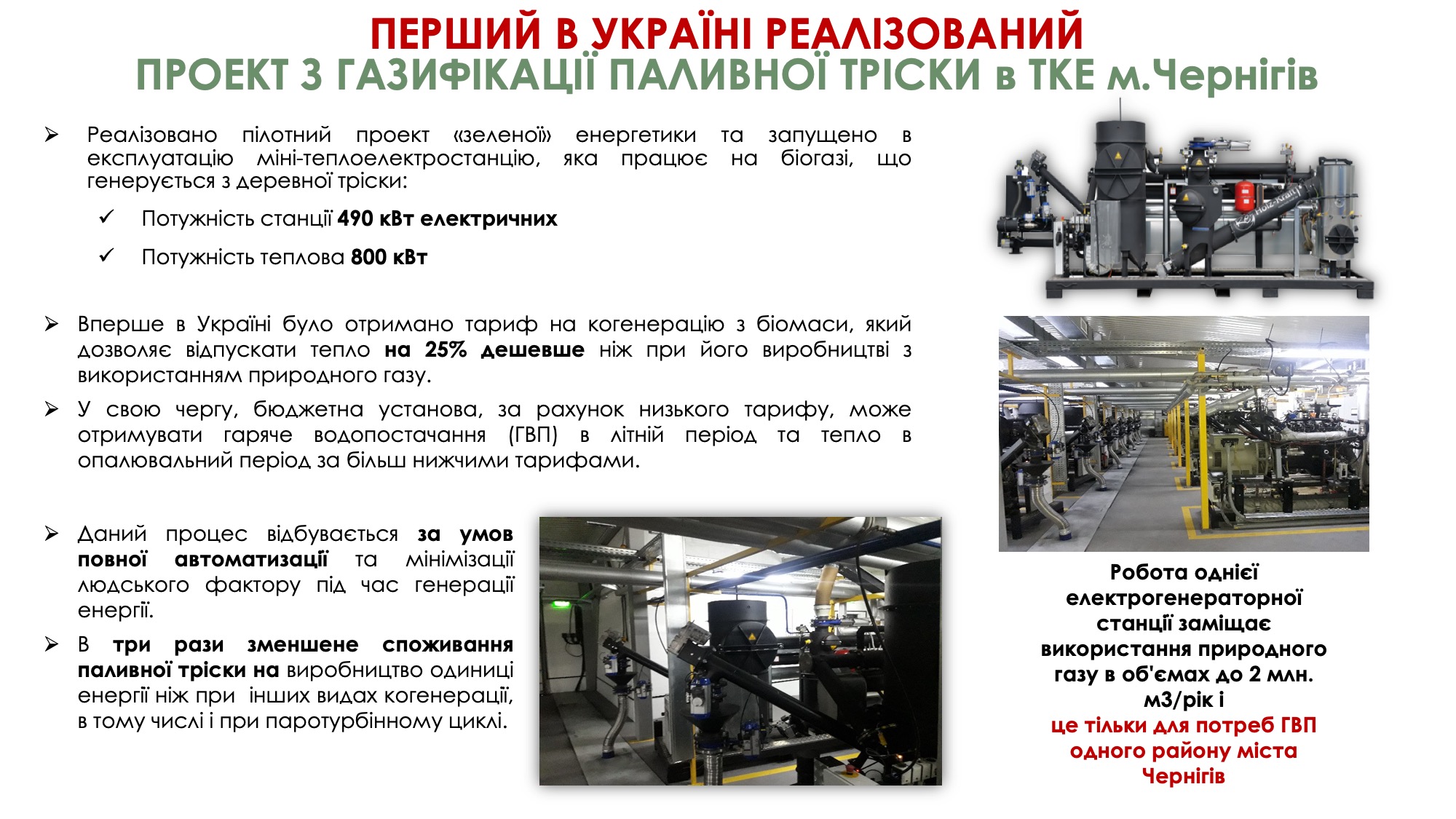 What do we offer?
Initiate gas consumption replacement projects in DH companies through the construction of cogeneration by gasification of biomass (wood chips).
Such installations are fully automated, and the cost of wood chips for the production of a unit of energy is 3 times less than in other types of cogeneration, including the steam turbine cycle.
The projects are implemented without any investments from local communities and DH companies, and exclusively at the expense of companies.
For example, one power plant replaces up to 2 million m3 / year of natural gas, and this is only for hot water supply in one district of Chernihiv. Gasification is a process of partial oxidation of carbon-containing raw materials (biomass) to obtain a gaseous energy carrier – generator gas (biogas or wood gas).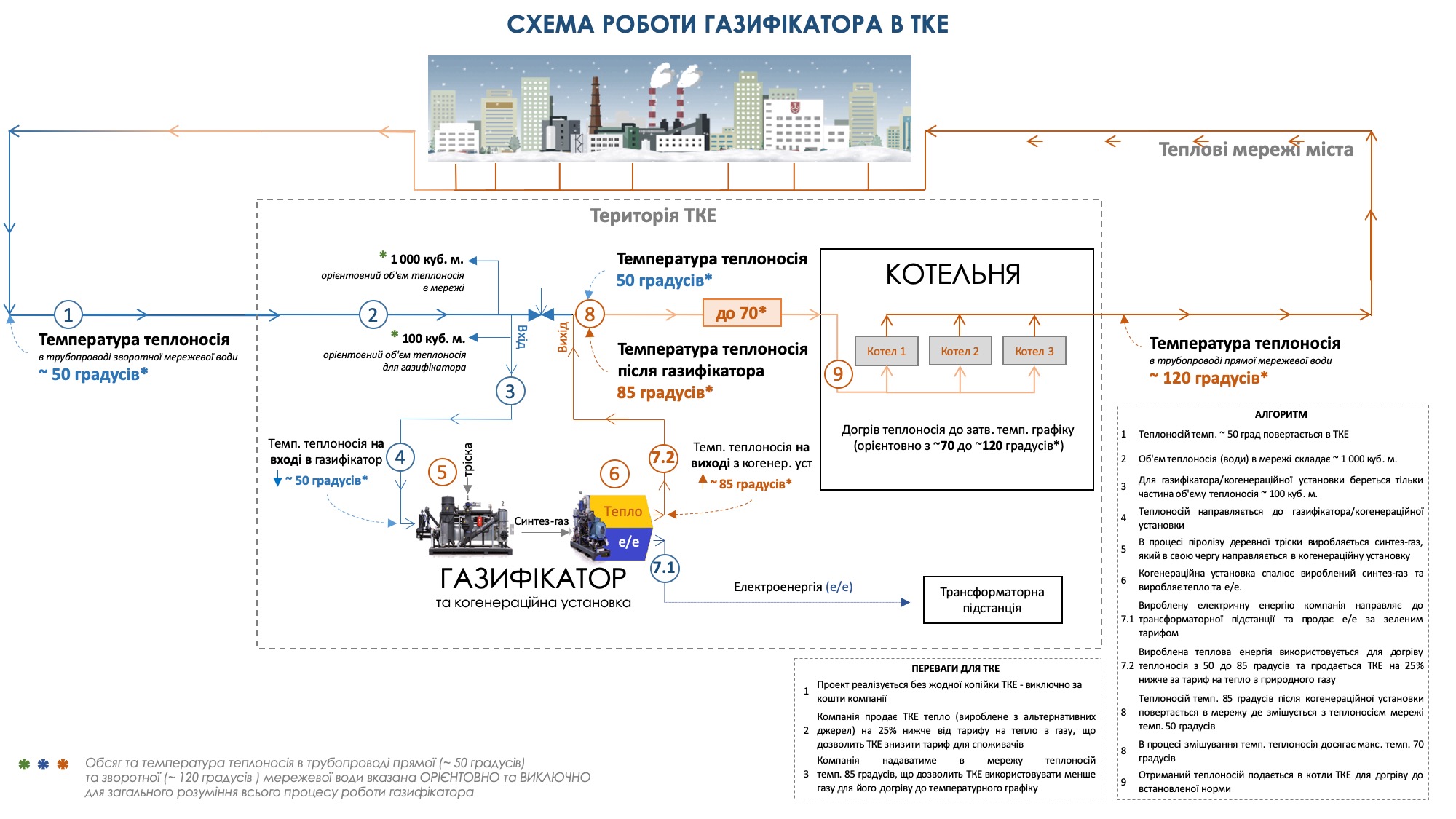 What kind of technology is this?
Gasification is a process of partial oxidation of carbonaceous raw materials (biomass) with obtaining a gaseous energy carrier — generator gas (biogas or wood gas).
Advantages of gasification
cheaper thermal energy compared to traditional fuel sources (up to 25%);
environmentally friendly technology: low emissions;
replacement of natural gas consumption and development of renewable energy sources.
This technology enables DH companies to supply the electricity in an uninterrupted mode which ensures the viability of such institutions.
What experience does UABIO have?
UABIO member companies, in particular Clear Energy, are leaders in this field. They are building and operating biothermal power plants, biogas plants, as well as biomass gasification stations based on DH companies. UABIO has already sent a letter to the State Agency on Energy Efficiency and Energy Saving of Ukraine (SAEE) on acquainting local authorities and DH companies with the successfully implemented technology and conduct a survey.
What support can UABIO provide?
Members of the Association at their own expense can conduct a survey of potential facilities and provide the technical and economic feasibility studies of such projects together with experts from DH company and local authorities.