100% of RES – Ukrainian cities that plan to reduce CO2 emissions
The process of Sustainable Energy and Climate Action Plan (SECAP) developments in Ukraine has been started in far 2005.
Kamyanets-Podilsky and Zhytomyr were the first Ukrainian cities to announce a course for sustainable development. In 2012 the international programme "Covenant of Mayors" was established in Ukraine. The development of SECAP with setting of CO2 reduction targets till 2020 is the obligatory requirement of programme participants.
The approved SECAPs for Ukrainian cities-participants chosen for brief analysis is presented below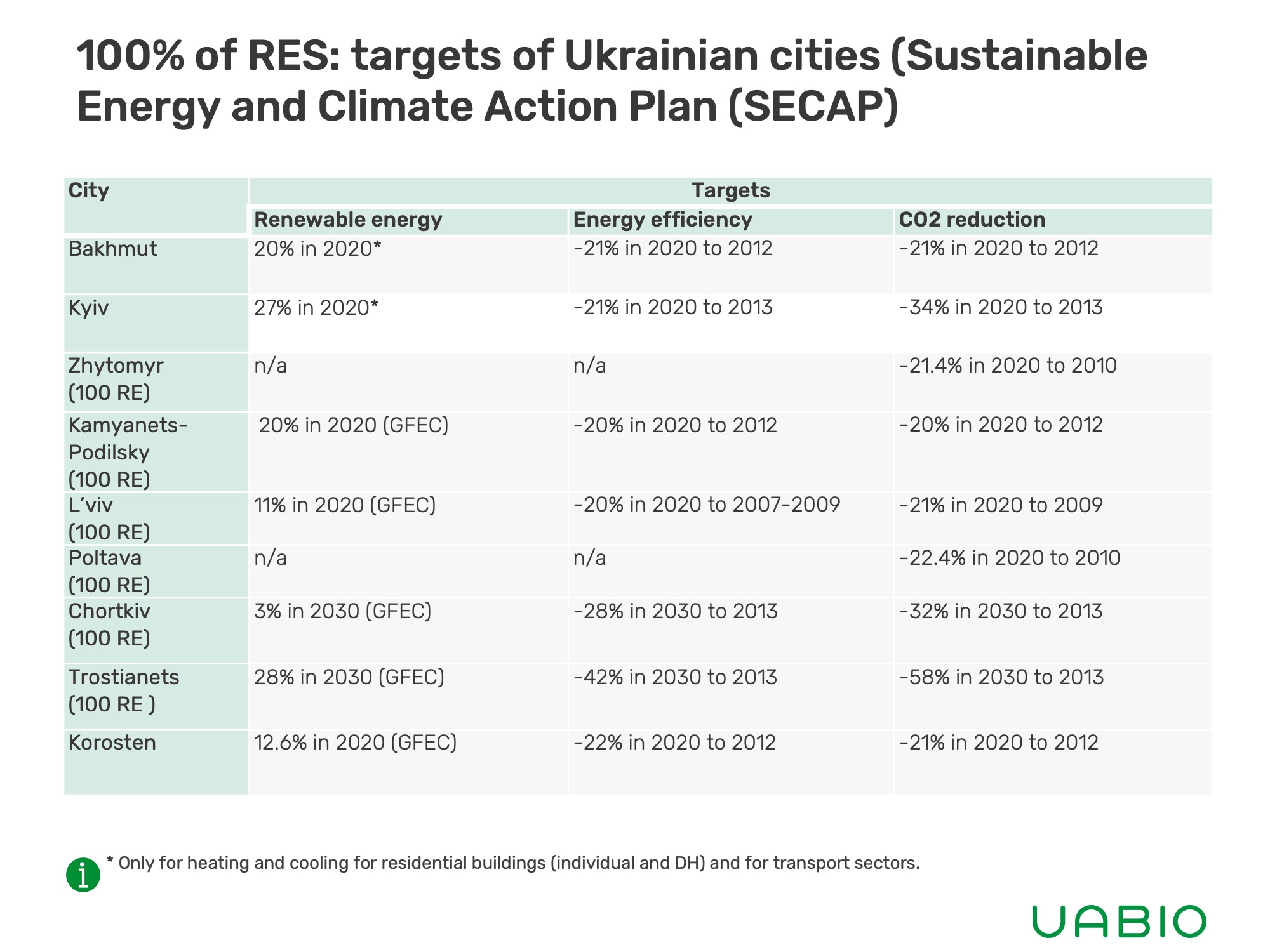 Currently, the programme covers 247 independent signatories (from small villages to the capital) – there are more than 20 million inhabitants of Ukraine. Participants aim to reduce 12.7 million tons of CO2 by the end of 2020.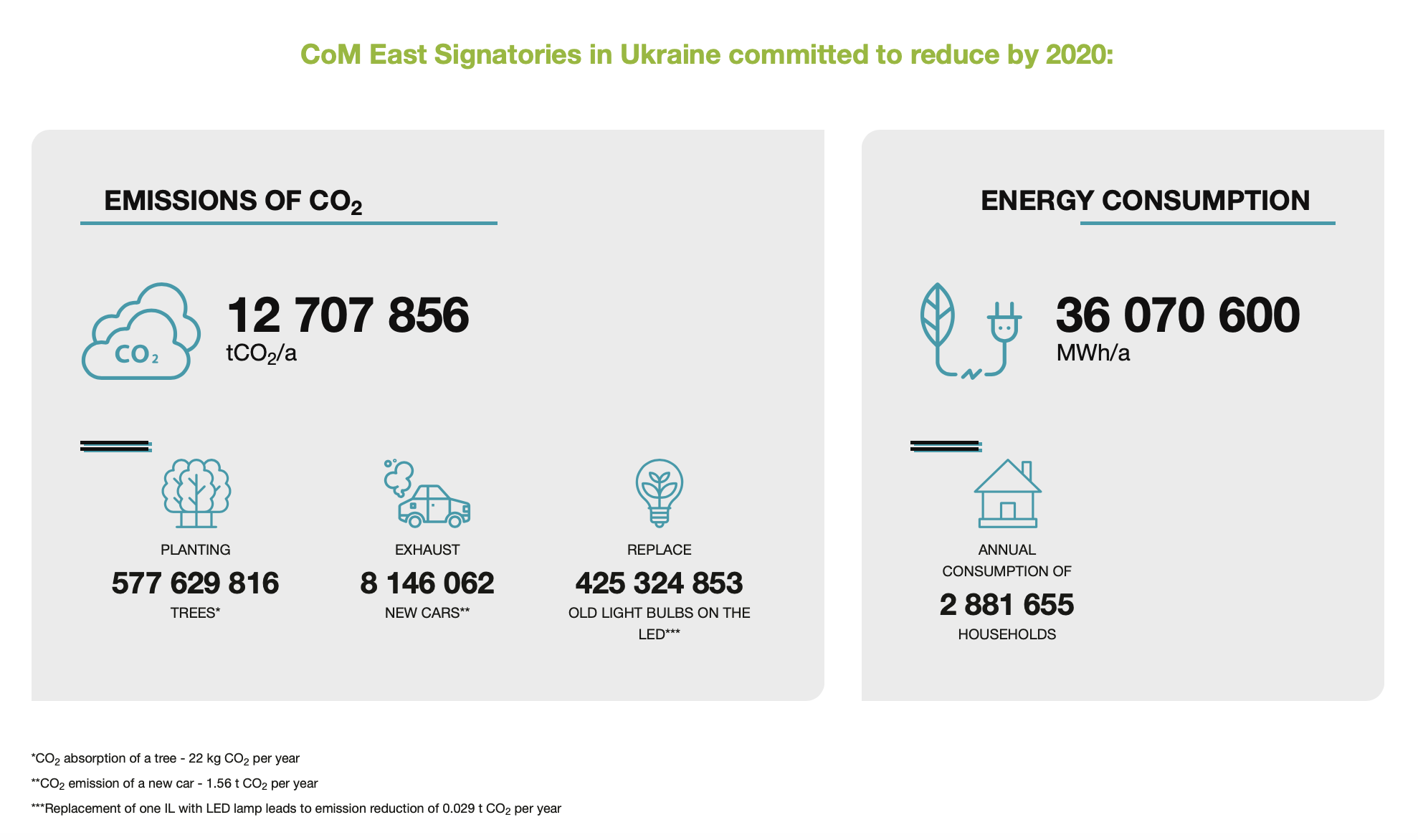 Participants can expand their targets by determining the share of renewable energy in the system and the level of implementation of energy efficiency measures. In addition, some cities did not limit themselves to 2020 and approved SECAP by 2030. There are already those who plan to reach 100% RES by 2050. These cities are currently developing relevant plans and projects until 2050.