Global warming is already in Ukraine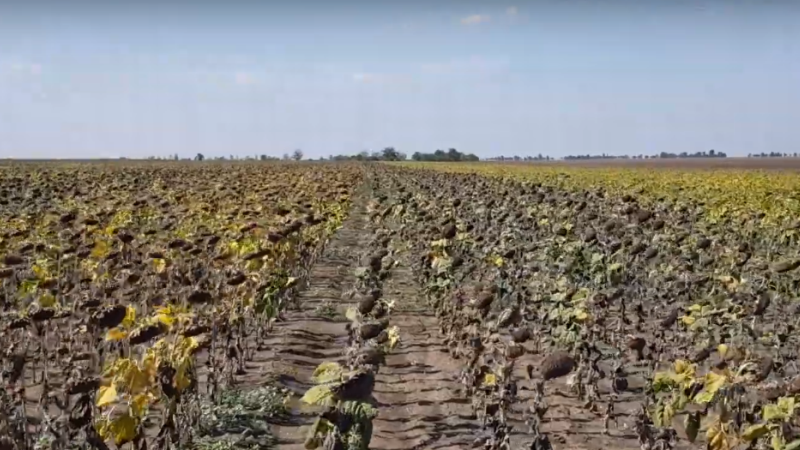 "Drought destroys sunflower crops in southern Ukraine", "The Ministry of Economy has lowered the forecast of grain harvest" — just a few headlines in recent days.
The south of Ukraine is losing sunflowers. THREE LOWER YIELD is the maximum that farmers can count on. Due to this year's drought, the crop is simply burning. Those farms that have already begun to harvest, receive at best about 0.6 t / ha. Such volumes do not recoup the money invested, but farmers are happy about it because some fields are lost altogether.
Position of scientists:
The south of Ukraine has always been a zone of risky agriculture. Not much can be expected with climate change.
The farmers themselves contributed to crop failures. They often violate crop rotation. And this dries the soil.
The Ministry of Economy has adjusted the projected grain production for all categories of the 2020 harvest downwards — from 72.1 million tons to about 70 million tons.
A significant decrease in yield is observed in Cherkasy (234 thousand hectares), Kirovohrad (146.7 thousand hectares), and Poltava (120.5 thousand hectares) regions. In general, the estimated loss of corn throughout Ukraine may amount to about 2 million tons.

Ministry of Economy
Ukraine is beginning to suffer direct economic losses from global warming, and these losses will only increase if humanity does not start reducing greenhouse gas emissions.
The EU has officially approved a plan to transform into a zone with zero greenhouse gas emissions by 2050 (Green Deal). Moreover, some components of this plan (hydrogen strategy, biodiversity strategy) have already been developed and funds (about 1000 billion euros) have been allocated for its implementation.
Ukraine urgently needs its Green Deal!
---
According to the materials: