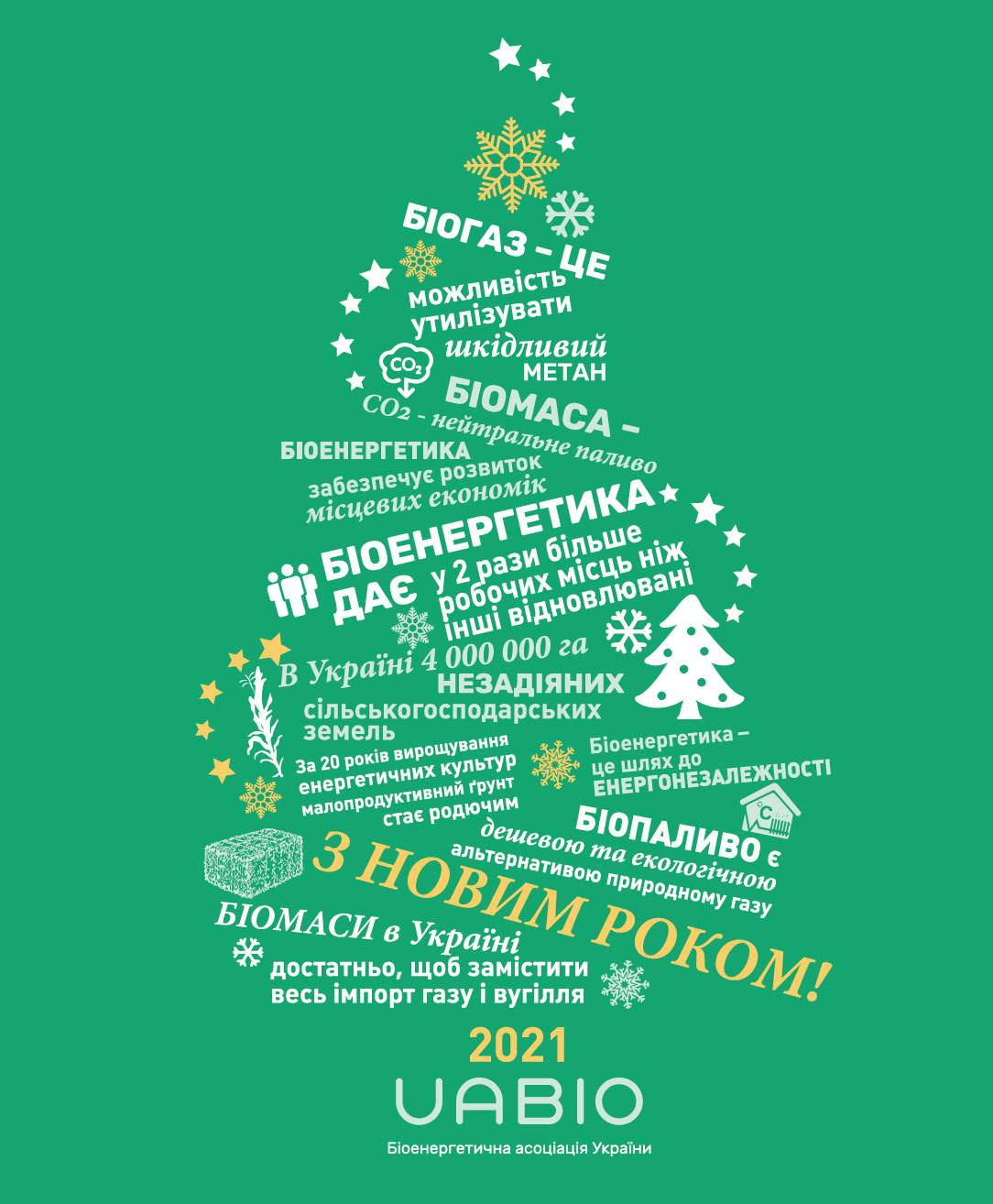 2020 has become for many of us both a professional and a personal challenge.
We have learned to take our own health and the health of loved ones more seriously, to value personal contacts more. We have realized that the comfort of freedom of movement, choice of leisure, and many other things familiar to us are great opportunities of the modern world. We became more mobile and learned to work in other conditions.
Due to the pandemic, some projects remained in the plans. For security reasons, we had to postpone the Biomass fo Energy 2020 conference. However, we are happy that our online seminars has received so many positive reviews from you. This year has proved that any challenge is an opportunity for development at the same time.
In 2021, the UABIO team plans to become even more mobile, prepare even more professional and useful content, organize and participate in progressive projects, and develop both online and offline.
We believe that our society will overcome all difficulties. Today, we all face a global challenge: combating climate change. Renewable energy, in particular bioenergy, is the key to this process, which Ukraine must use as efficiently as possible.
Health to you and your families!
Happy New Year!