Georgii Geletukha: Energy plants are an important component of energy potential
New article by the UABIO Head of the Board Georgii Geletukha for the online-media "Ekonomichna Pravda" on the effective ways of marginal and unproductive agricultural land use for growing energy crops. We are providing important experts' arguments.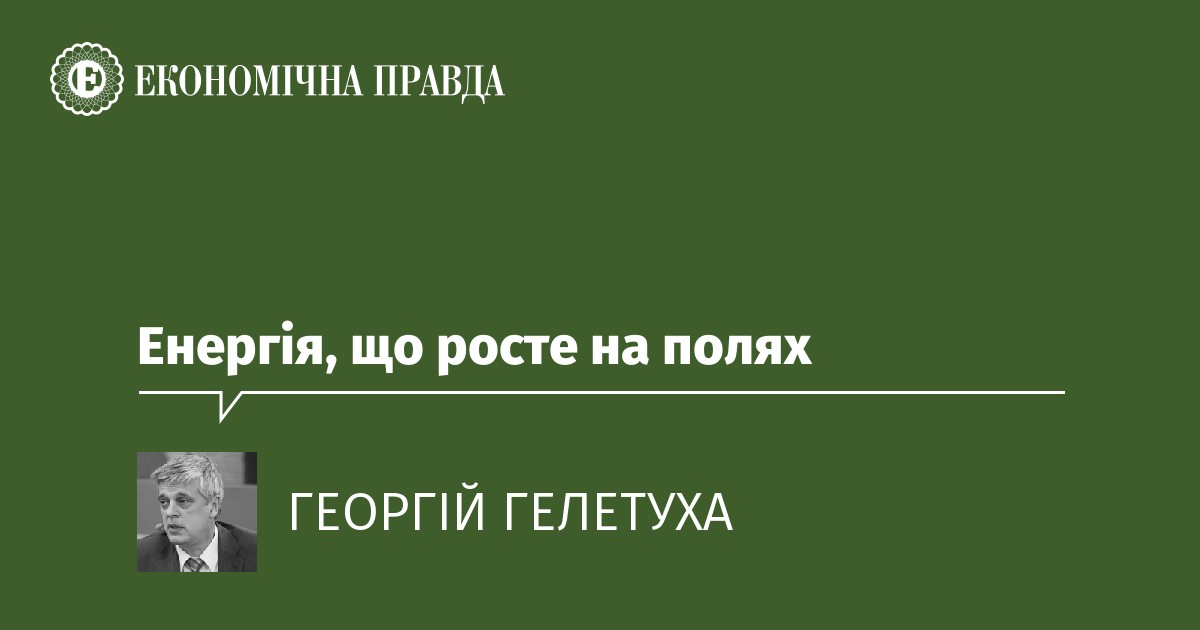 What are the benefits of growing energy crops?
Creating a reliable source of biofuels,
Improving the trade balance of the state,
Reduction of greenhouse gas emissions,
Restoration of soil fertility.
Replacement of imported energy sources,
Creating of new jobs,
Development of the local economy,
What is better to grow in Ukraine if we talk about productivity?
willow,
paulownia,
miscanthus,
panicum virgatum,
others.
Volumes of energy crops growing in Europe and Ukraine
In the EU, energy crops are grown on 117.4 thousand hectares. In particular, in Poland, this figure is 17.8 thousand hectares, in Germany – 15.8 thousand hectares. In Ukraine, only 5.4 thousand hectares of land have been allocated for energy crops.
Ukraine has 1 to 4 million hectares of marginal and unproductive agricultural lands.

Georgii Geletukha
These lands are suitable for growing energy crops because of soil quality undemanding and the possibility to restore their fertility.
How to restore soil fertility, build an effective business model, as well as why this area is underdeveloped in Ukraine — read the full article (in Ukrainian).
---
Do you intend to grow energy crops? Want to know more? Want to assess the economic effect? Contact UABIO experts: info@uabio.org.
---
Source: The article "Energy Growing in the Fields" of Georgii Geletukha: https://bit.ly/3vo8t3n (in Ukrainian).