Biomethane use in transport sector
We publish the conclusions of another extremely important part of the latest EBA statistical report, which was published in 2022.
At the end of 2021, there were 15 active liquefied biomethane (Bio-LNG) plants in Europe. This number is expected to grow rapidly in 2022 (+19 plants), 2023 (+43 plants), and 2024 (+21 plants). Even in 2025, the launch of two additional Bio-LNG production plants is already planned. Considering only the confirmed plans, the total capacity of Bio-LNG production in Europe will be 12.4 TWh•h per year by 2025.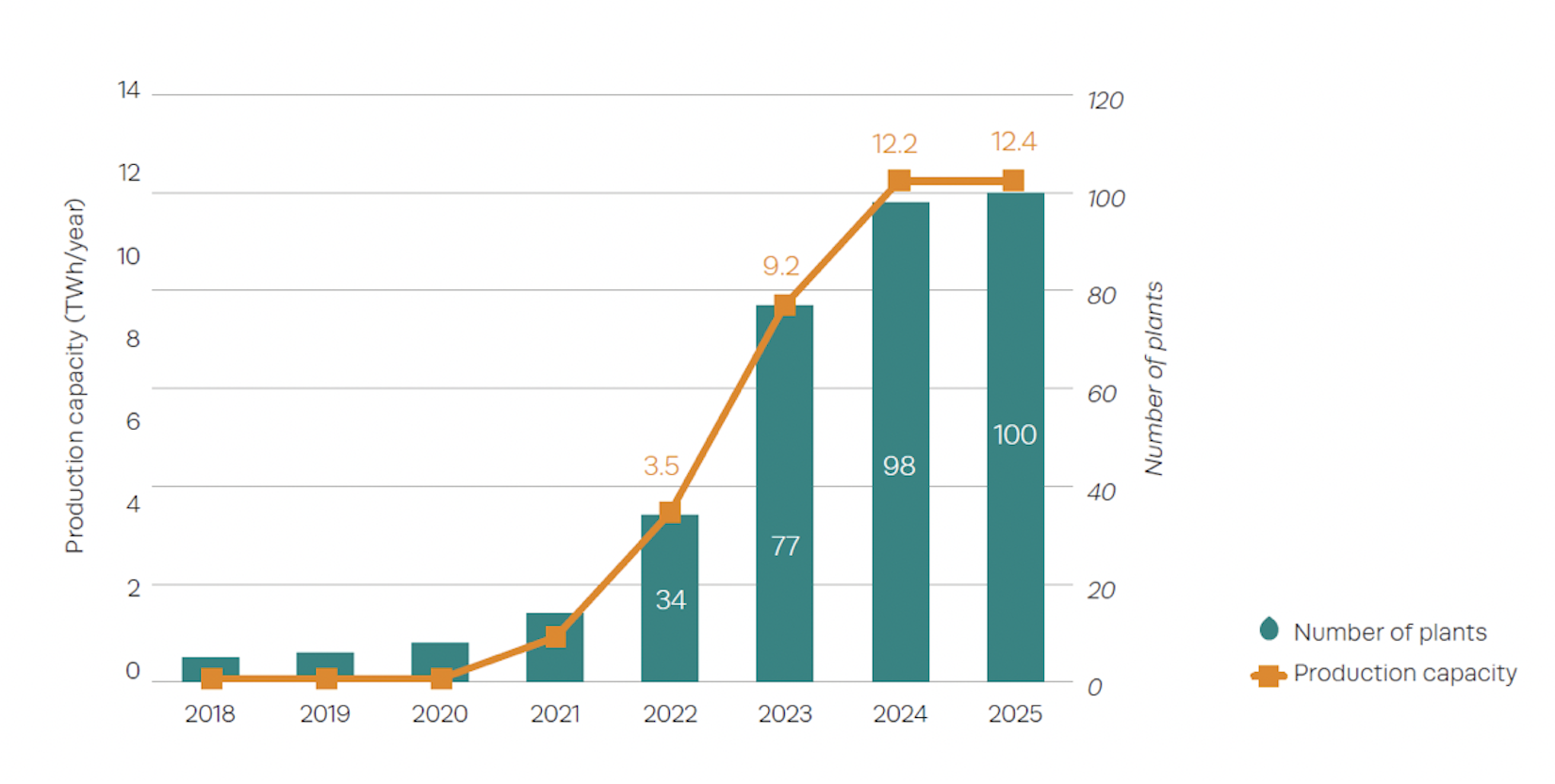 In 2020, there were more than 15,000 liquefied natural gas (LNG) trucks in the European fleet. This number is expected to grow to 280,000 by 2030, representing at least 25% of the market share. This fleet of vehicles will require approximately 100 TWh of fuel (LNG and Bio-LNG) in 2030. These figures show that a significant share of Bio-LNG consumption can already be expected in the coming years.
There is a clear tendency to increase the capacity of Bio-LNG plants. The average capacity was 60 GWh/year in 2021. The average capacity is expected to increase to 130 GW•h/year for installations starting in 2023 and to 145 GW•h/year for installations starting in 2024.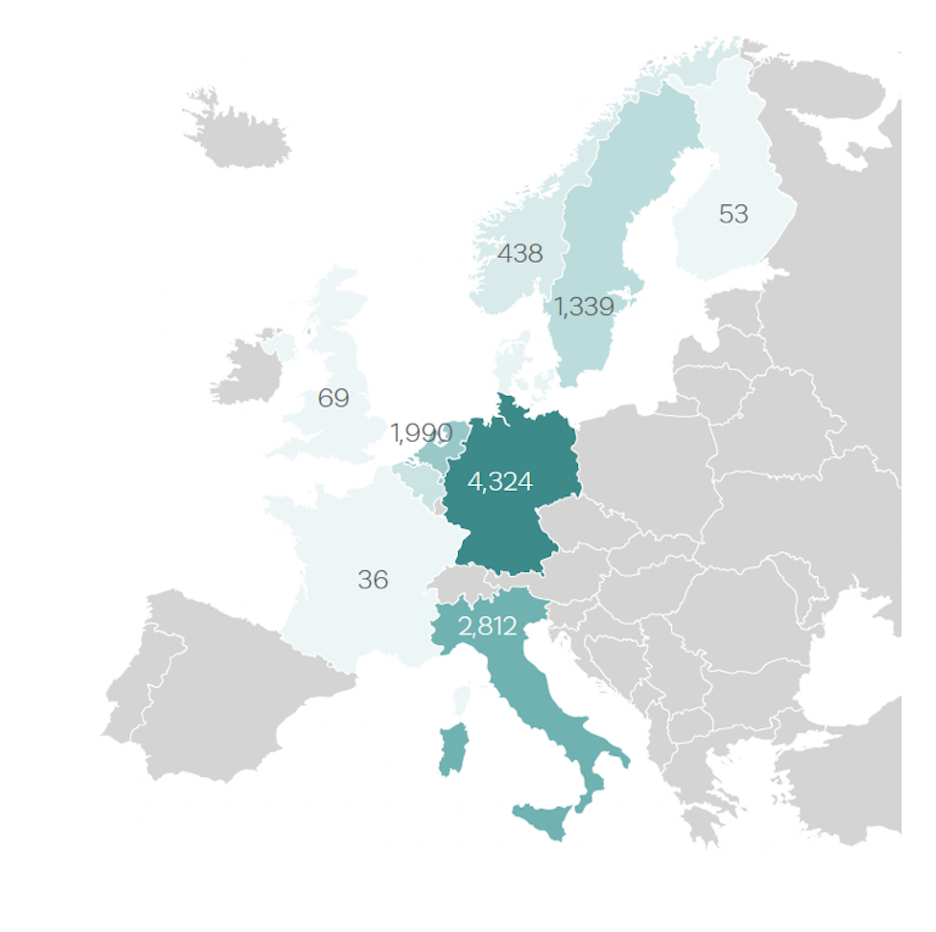 Germany and Italy, together with the Netherlands, are expected to become the leading countries in the production and use of Bio-LNG in the coming years. 10 European countries are currently active in the Bio-LNG production market, namely: Belgium, Denmark, Finland, France, Germany, Italy, the Netherlands, Norway, Sweden, and the United Kingdom.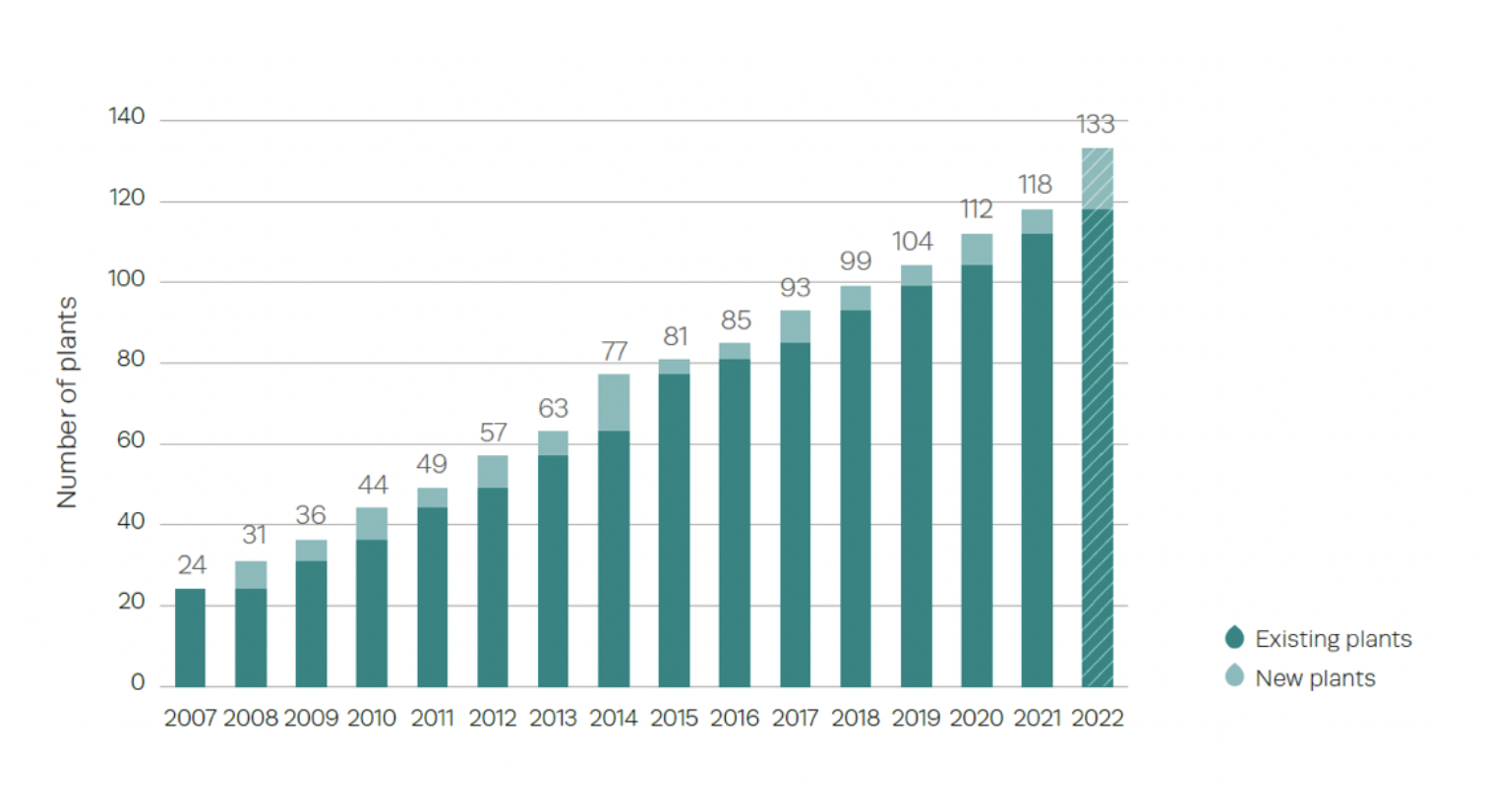 In addition to the expected rapid growth of the Bio-LNG market in Europe, production of compressed biomethane (Bio-CNG) continues to increase. Of the 1,222 biomethane plants operating in Europe in the end of August 2022, 133 plants are known to have used on-site biomethane to produce Bio-CNG.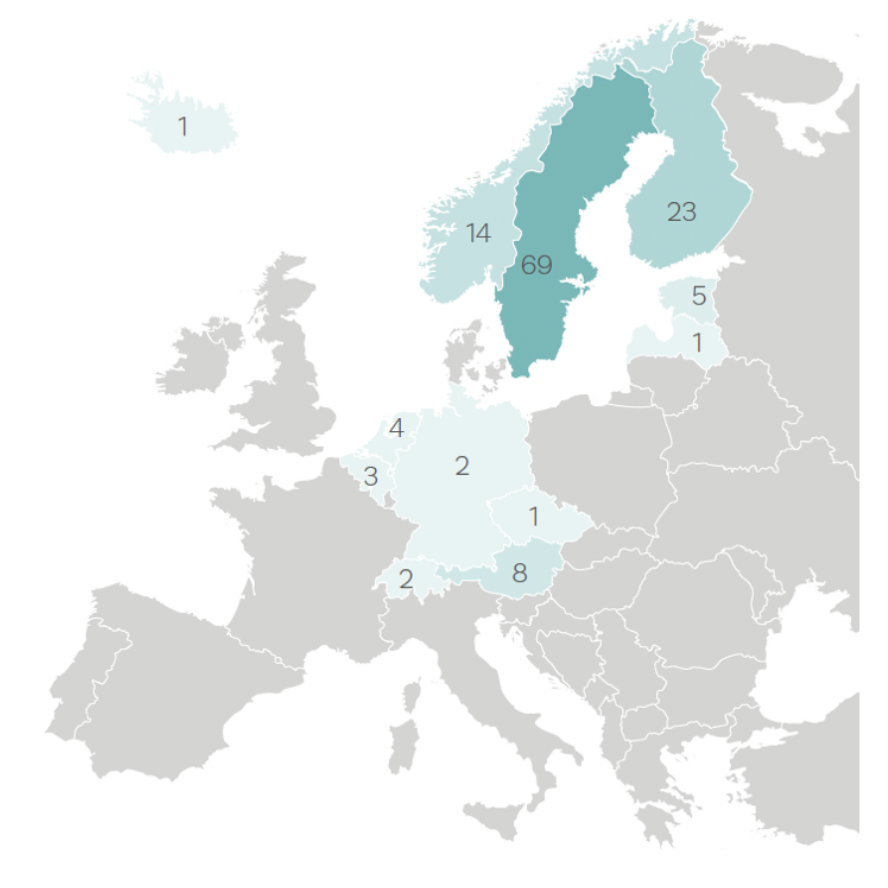 An extensive network of CNG and LNG filling stations already operates in Europe, and a large number of them are also biomethane-ready to supply Bio-CNG and Bio-LNG either through physical delivery or using the Guarantees of Origin (GO) mechanism. On the map of European gas filling stations, you can see 4,181 CNG stations and 576 LNG stations that were in operation as of mid-August 2022.
Although not all European countries closely monitor the number of CNG and LNG filling stations that also offer Bio-CNG and/or Bio-LNG, the EBA estimates that there are approximately 1,898 filling stations with Bio-CNG and 123 with Bio-LNG .
---
Source: European Biogas Association.
Image: BioEnergy Consult.
We thank the leading expert of UABIO Yurii Matveev for the preparation of the material.