Global Biofuel Alliance (GBA) — the world consolidates efforts to develop biofuels!
The official presentation of the Global Biofuel Alliance (GBA) took place at the G20 summit in New Delhi on September 9, 2023. Countries such as India, USA, China, Brazil, Singapore, Bangladesh, Italy, Argentina, Mauritius and the United Arab Emirates launched GBA.
GBA is an initiative to develop an alliance of governments, international organizations, and industry to facilitate the adoption of biofuels. GBA Members constitute both major producers and consumers of biofuels – combined, the United States (52 percent), Brazil (30 percent), and India (3 percent), account for about 85 percent of production and about 81 percent of consumption of ethanol.
Please, pay attention that the full material about this important event is available on the Sustainable Agribusiness Platform (SAF), for which our team participates in the preparation of materials.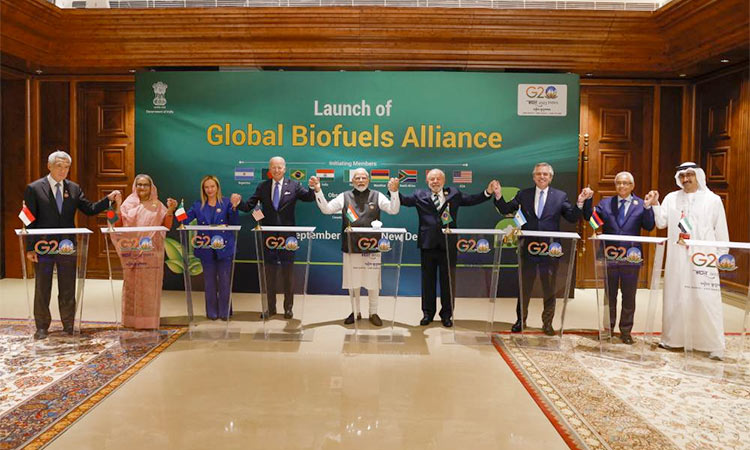 Alliance plans
Technology development,
Sustainable biofuels dissemination,
World standards formation,
Research and development of new bioenergy technologies,
Increasing the competitiveness and availability of bioenergy,
Development of the agricultural sector, which provides raw materials for bioenergy,
Market globalization.
The Alliance will also be a scientific and expert center where knowledge and advanced developments will be accumulated.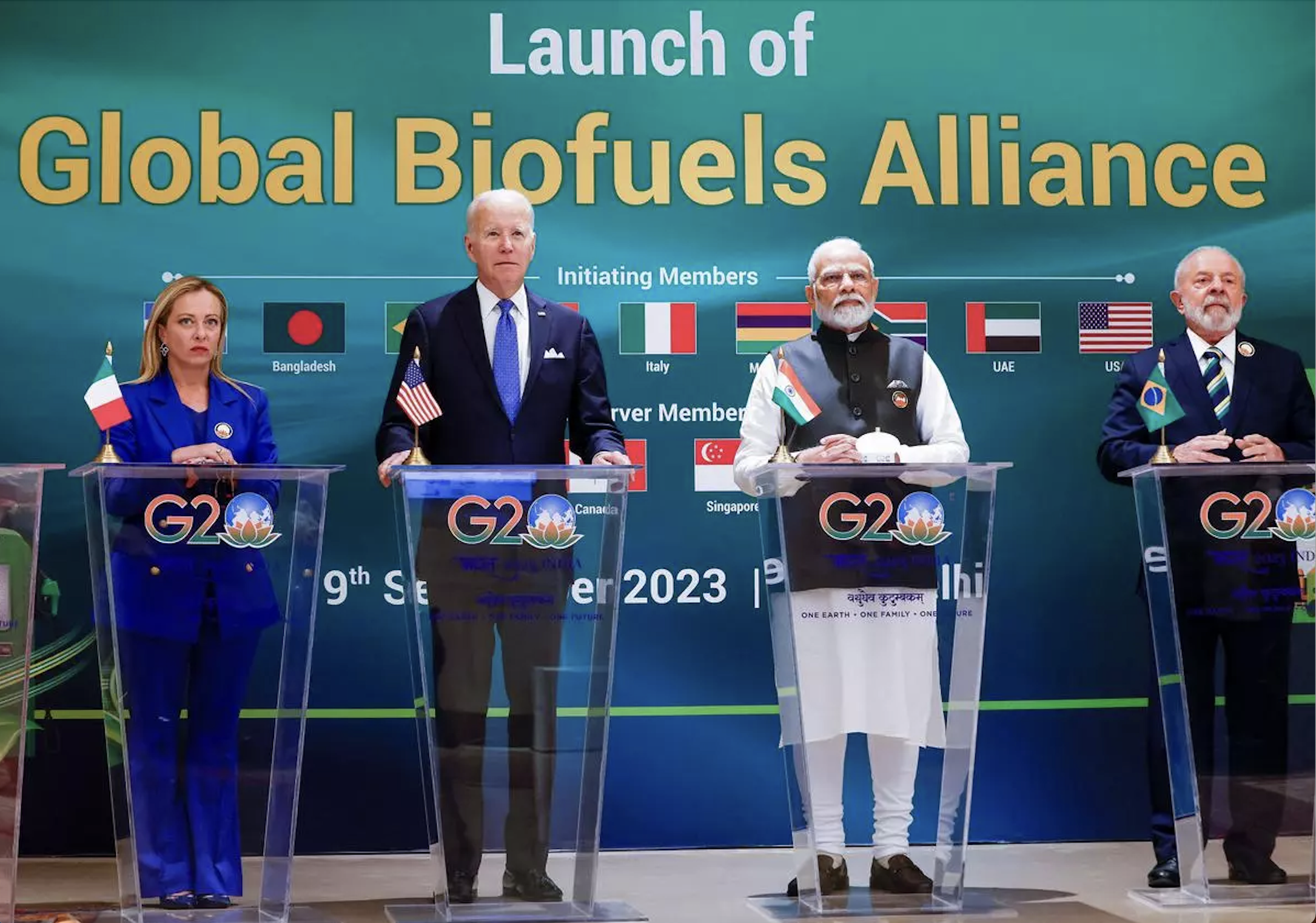 How much bioethanol is planned to be produced?
GBA aims to produce 100 billion liters of bioethanol by 2030.
Alliance expansion
At the launch in New Dehli, 19 countries and 12 international organizations have already agreed to join the GBA.
Read more about which countries and organizations these are on the SAF platform.
---
We remind you that UABIO is a partner of the Sustainable agribusiness platform (SAF).
SAF is a communication platform that brings together agribusiness stakeholders and aims to establish strong links between market players and introduce sustainable approaches in agriculture.
For this platform, our team prepares verified professional content on the bioenergy sector.