Biogas and biomethane in Europe
We share information from the new statistical report of the European Biogas Association. Get acquainted with the main goals and indicators in this material.
The combined biogas and biomethane production can cover today 4.6% of EU gas demand. This is already higher to the natural gas consumption of Belgium.
The gas for climate consortium Gas for Climate calls for a binding target of 11% renewable gas by 2030 with an 8% subtarget for biomethane. This is confirmed to be feasible by EBA calculations.
Taking into account decreasing gas demand, biomethane can cover 30 – 40% of the gas demand by 2050.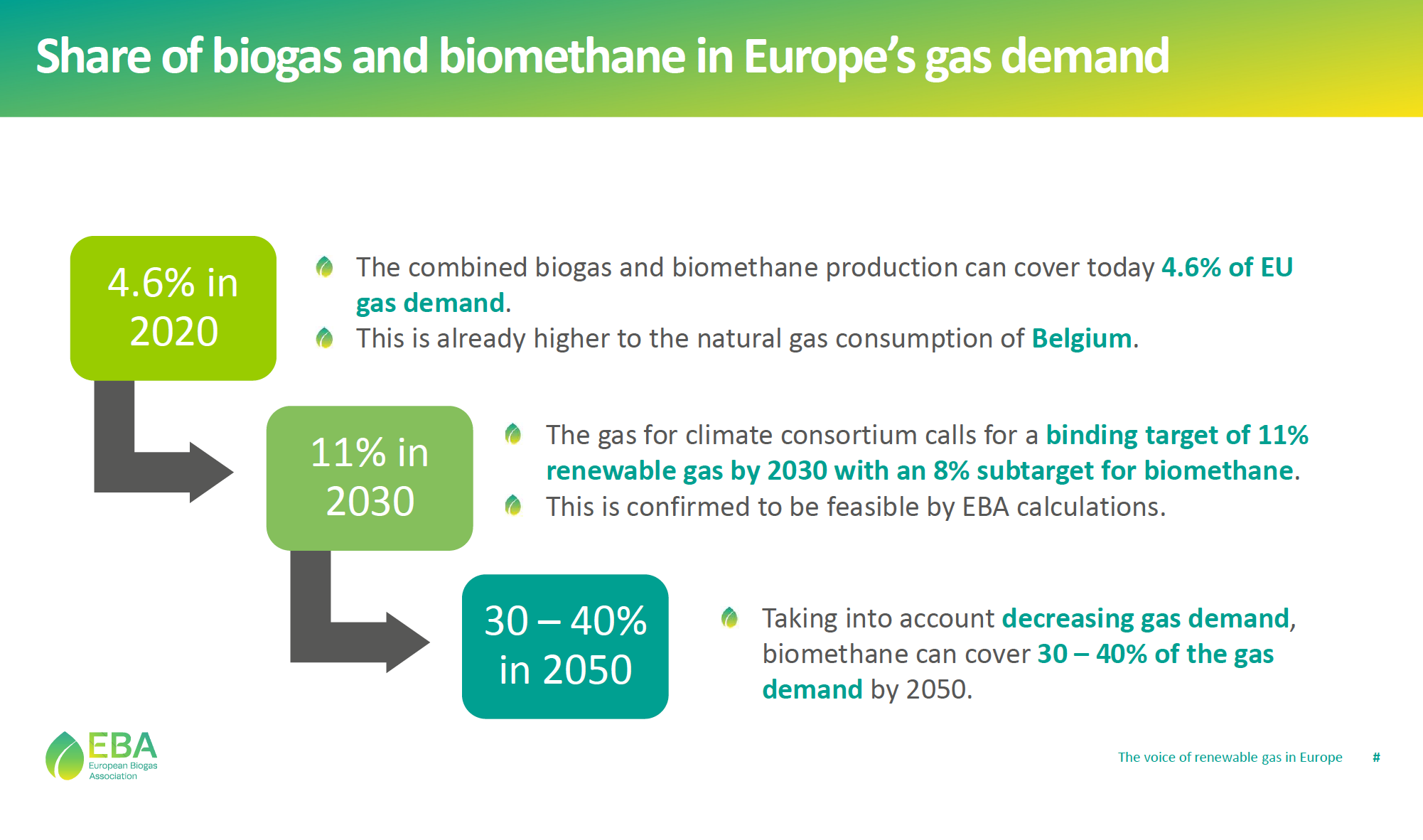 Growth of Europe's biomethane production
The combined biogas and biomethane production in Europe in 2020 was 191 TWh. Especially the share of biomethane is steeply increasing. Growth in 2020 was double the growth of 2019.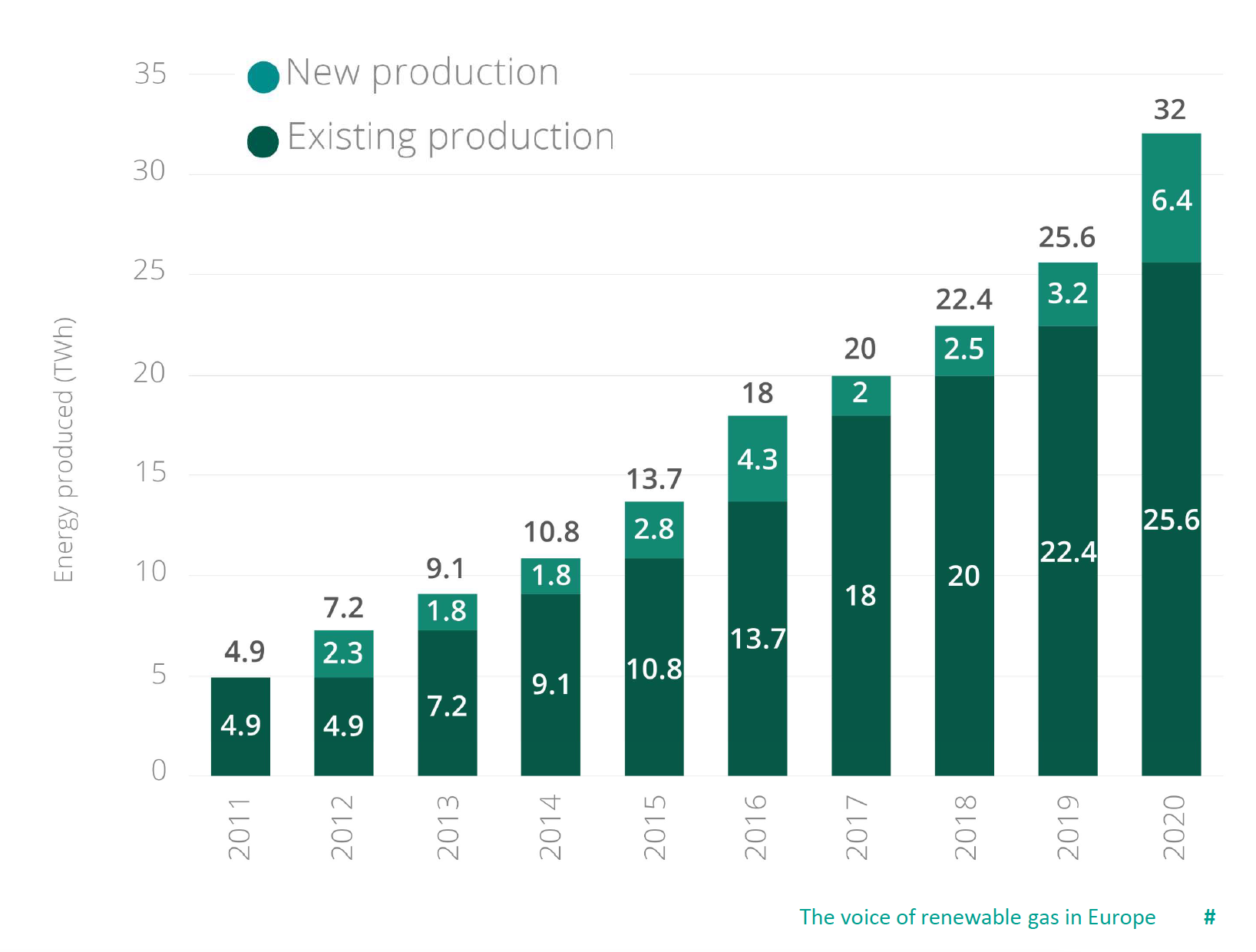 This graph shows the percentage of the gas consumption which could be covered with biomethane if all biogas were upgraded.
For several countries, significant shares are already reached. Energinet reports Denmark already reaches 25% by October 2021.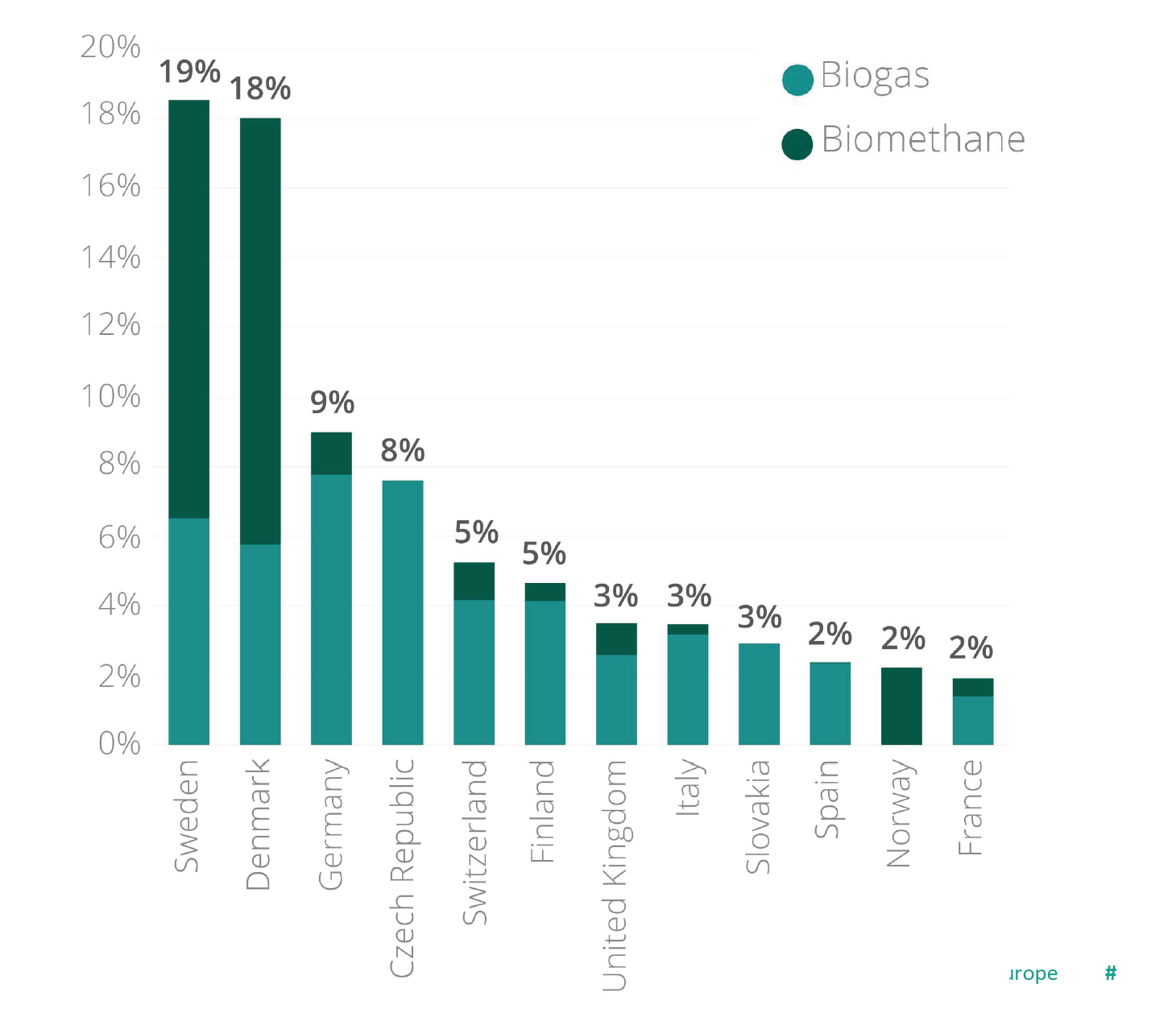 Biomethane potential per feedstock type
When the averages per feedstock type are summed up, the total biomethane potential reaches 1,673 TWh.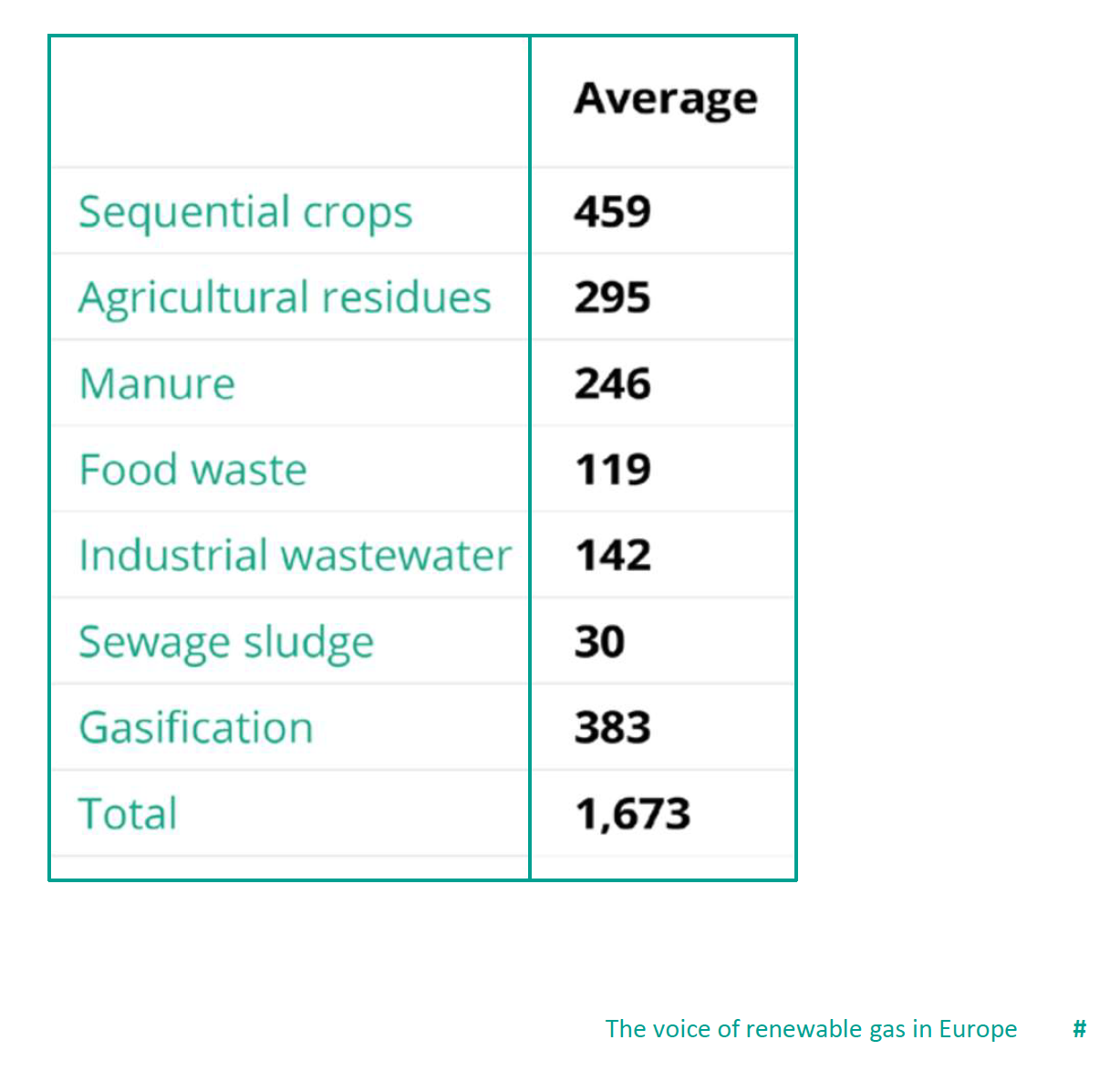 In the future we will prepare a lot of interesting and relevant data.
---
Source: EBA Statistical Report 2021 (presentation).