ADM is a world leader in bioenergy according to Fortune Business Insights
We dream of one day seeing how our member companies grow to such large-scale projects. In the meantime, we are studying the experience and sharing it with you.
ADM (Archer Daniels Midland Company), a multinational company, was founded in 1902 with headquarters in Chicago. It is one of the world's largest companies in the field of food technology, both for humans and animals. The company manufactures food ingredients, products, beverages, and additives for people around the world, and provides a full range of solutions and services for livestock.
ADM is focused on exceptional naturalness and sustainability in production. The portfolio includes the development of plant proteins, probiotics, etc., as well as clean, healthy nutrition for livestock, aquaculture, and pets.
ADM is also a leading producer of transport biofuels, in particular bioethanol and biodiesel. This alternative fuel is available to consumers.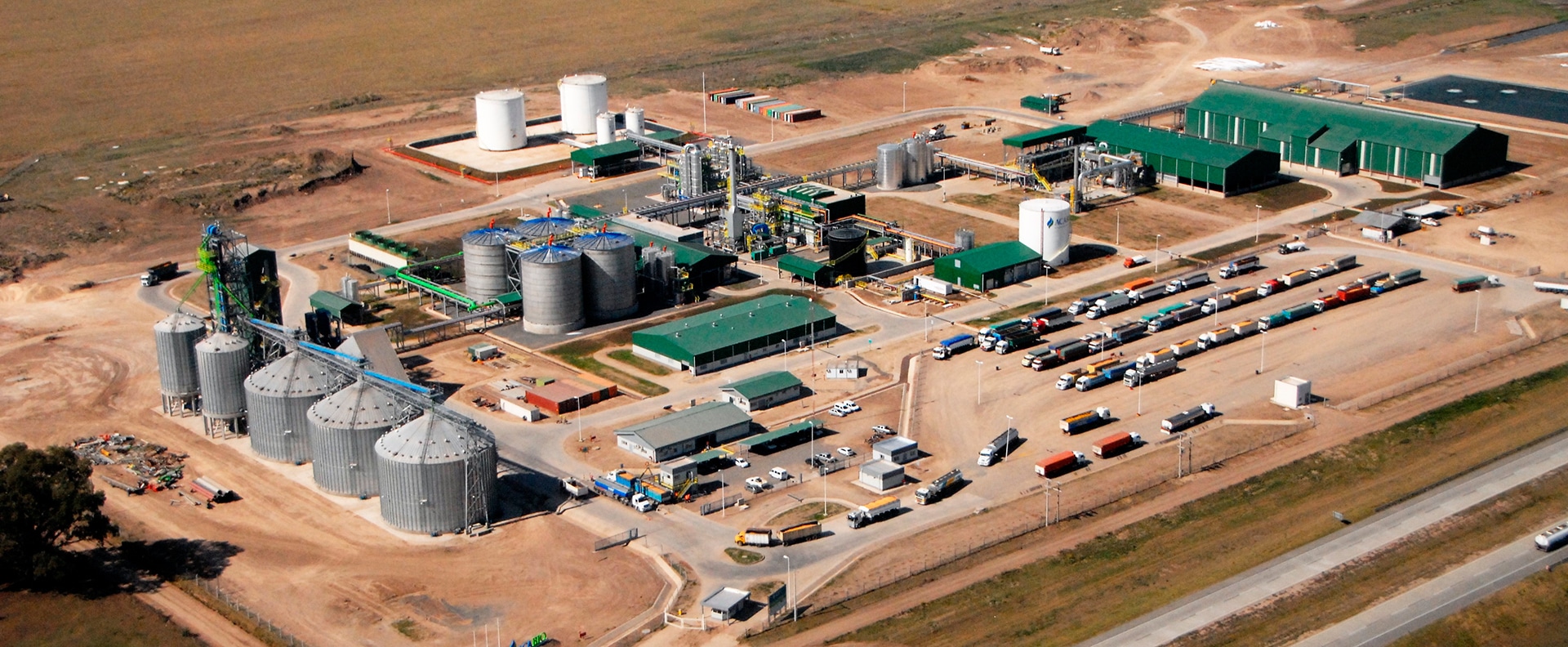 ADM biodiesel is a plant-based biofuel that can be used as an effective lower-carbon alternative to regular fossil fuel-derived diesel. ADM biodiesel provides engine lubricity improvements while reducing the dependency on regular fossil fuels. ADM produces biodiesel from vegetable oils in the EU, Brazil, Canada, and the U.S.
Key benefits that the company distinguishes:
Renewable,
Biodegradable,
Substitutes for diesel,
Provides engine lubricity while reducing greenhouse gas emissions,
Sustainably produced from vegetable oils.
ADM bioethanol is derived from corn to produce cleaner burning fuel that can be added to gasoline to increase octane rating and reduce harmful emissions.
Key benefits that the company distinguishes:
Cleaner burning,
Made from plant-based ingredients,
Can be effectively blended with gasoline,
Can be blended with gasoline to increase octane rating and reduce emissions,
Made using corn in a process that also produces large amounts of animal feed.
The company has an ambitious goal of meeting the world's energy needs with the help of biofuels. In fact, the world is expected to consume 28% more energy by 2040 than it did in 2015. ADM predicts that renewable energy is the fastest-growing source of energy and is expected to double from 2015 to 2030.
ADM fully correlates its activities with sustainability criteria, among the key goals:
cessation of deforestation,
preservation of biodiversity,
resource conservation in the company's operations and supply chain.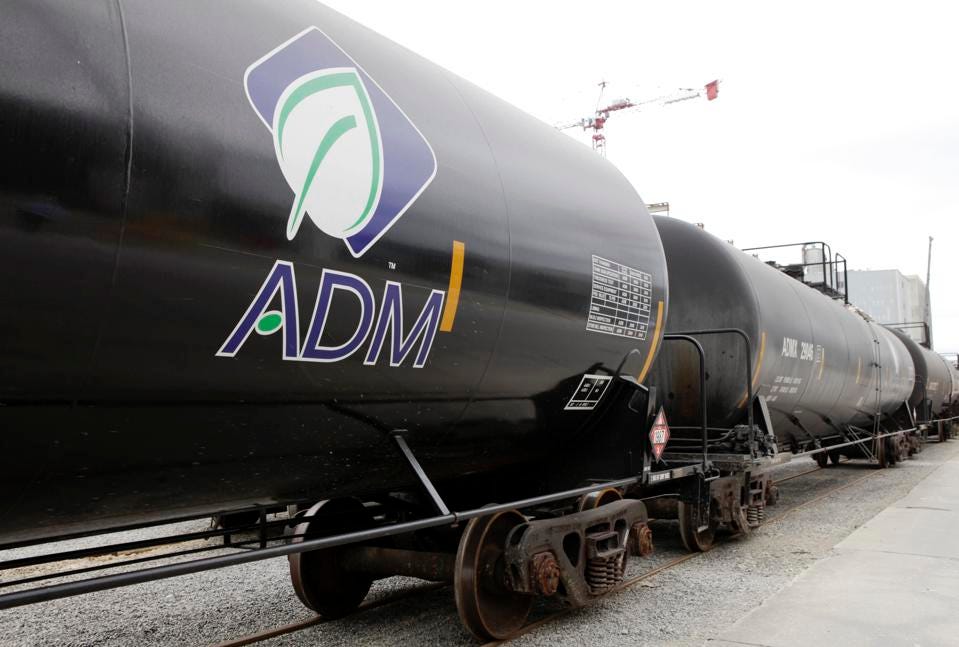 Projects
We share information about some great of the company's projects.
In 2010, the US Department of Energy invested $24.7 million to build a pilot "integrated biorefinery" in Decatur with a capacity of one ton per day, which converts biomass into renewable fuels and biochemicals. ADM in partnership with CenUSA Bioenergy implemented this project and gained a large research base for future projects.
Together with the University of Illinois, the company implemented a carbon capture and storage (CCS) project called the Illinois Basin — Decatur Project (IBDP). The project aims to evaluate and test the technology on a commercial scale. It is one of two CCS projects located adjacent to ADM's corn processing facility in Decatur, Illinois.
The company plans to produce aviation fuel, which it publicly announced last year due to signing a memorandum of cooperation with the Gevo company. The partnership involves the production of both ethanol and isobutanol, which will then be converted into renewable, low-carbon hydrocarbons, including sustainable aviation fuel, using Gevo's processing technology and capabilities. About 900 million gallons (approximately 3,400 million liters) of bioethanol produced at ADM's dry mills in Columbus, Nebraska, and Cedar Rapids, Iowa, as well as a complex in Decatur, Illinois, are expected to be processed using this technology in 500 million gallons (approximately 1,900 million liters) of jet fuel and other renewable hydrocarbons.