The EBA factsheet «Heating» on the SAF platform
How will biogas and biomethane help decarbonize the heating sector? We are talking about the EBA factsheet "Heating". The document is focused on features and ways of using biogas and biomethane for heating needs.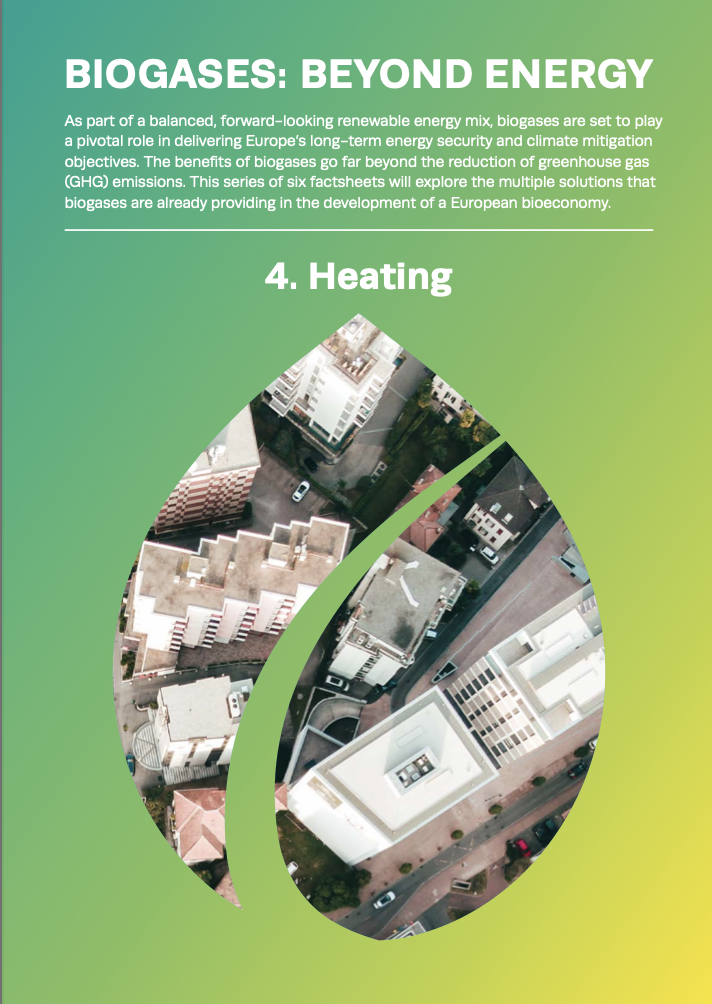 This factsheet is the fourth in 2023 of the European Biogas Association's (EBA) information campaign "Biogases: beyond energy", which focuses on researching different biogas technologies for the development of the European bioeconomy. In total, there will be six such publications throughout the year. Four with Ukrainian translation are already available on the SAF platform.
Why is this important?
Buildings are the single biggest consumers of energy in the EU, accounting for 42% of final energy consumption and 36% of CO2 emissions. Only 23% of primary energy for buildings comes from renewable sources. The transition to a carbon neutral building stock will require an array of tools and biogases offer a set of easy-to-implement and cost-effective solutions.
Biogases can provide heat for residential and tertiary buildings, either directly on-site or off-site with distribution via a district heating grid. A range of appliances can meet the on-site generation needs of different types of buildings, whether individual or collective, old or newly built. Mini-CHP (for collective buildings) and fuel cell units (for individual houses) generate both heat and electricity. Other options can be combined with electric appliances to provide a highly efficient hybrid solution – for instance, a biomethane-fueled boiler combined with an electric heat pump.

Biogases can provide households and tertiary buildings with renewable, cost-competitive heat in the following ways:
Once injected into gas grids, biomethane (i.e. biogas upgraded to natural gas quality), can fuel end use appliances such as highly efficient gas boilers and gas or hybrid heat pumps, both in individual and in collective buildings.
Central combined heat and power generation (CHP) units can be run on biomethane and provide heat through a district heating network.
In rural areas not connected to existing gas networks, raw biogas can directly generate heat to be distributed through a district heating network.
BioLPG and renewable DME are suitable for individual houses that are remote from gas grids. They can replace fuel oil or fossil LPG.

Find out more on the SAF platform:
Will there be enough biogas to replace natural gas in heating?
Are biogases compatible with existing infrastructure and heating appliances?
Isn't electrification the best solution?
Is it cost-effective to use biogases when renovating a building?
---
We remind you that UABIO is a partner of the Sustainable agribusiness platform (SAF).
SAF is a communication platform that brings together agribusiness stakeholders and aims to establish strong links between market players and introduce sustainable approaches in agriculture.
For this platform, our team prepares verified professional content on the bioenergy sector.