UABIO appeals to the Government to revise the terms of the program "Affordable loans 5-7-9%". Letter 523
What is the problem?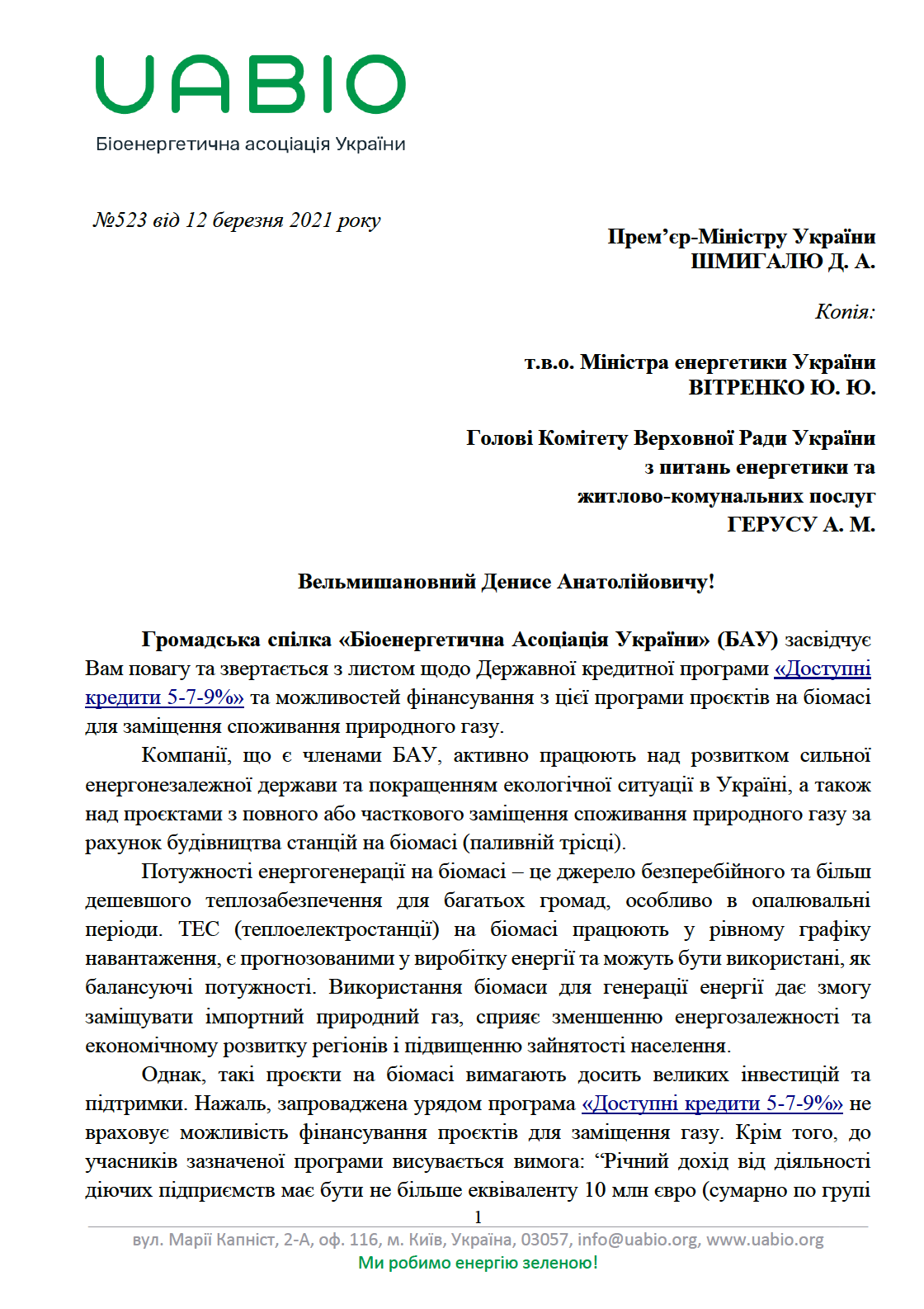 Biomass projects require a large investment. The program "Affordable loans 5-7-9%" does not take into account the possibility of financing projects to replace gas. The participants of the program are required to: "Annual income from existing enterprises should not exceed the equivalent of 10 million euros (in total in the group of related companies)" — this limits potential investors in biomass projects, medium and small businesses in obtaining funding.
That's why it is important to provide separate criteria for gas replacement projects, in particular, to remove restrictions on the annual income of biomass projects.
What will it give?
Increase the number of borrowers;
increase the level of substitution of natural gas consumption in Ukraine;
will bring Ukraine closer to energy independence.
Let us remind you that biomass power generation capacity is a source of uninterrupted and cheaper heat supply. The use of biomass for energy generation makes it possible to replace imported natural gas, helps reduce energy dependence, provides economic development of regions, and increases employment.
We urge you not to waste time and take the opportunity to develop bioenergy projects.
---
The position of the UABIO is prepared, discussed, and agreed upon by the members of the UABIO, which produce more than 50% of all energy from biomass and biogas in Ukraine.