Georgii Geletukha: Biomethane is a renewable gas that will save the planet
What is biomethane and why this fuel is promising no less than green hydrogen? Read about this in a new article of the UABIO Head of the Board on the website of the Interfax-Ukraine news agency. Georgii Geletukha shared information about the opportunities of biomethane production and the situation in Ukraine.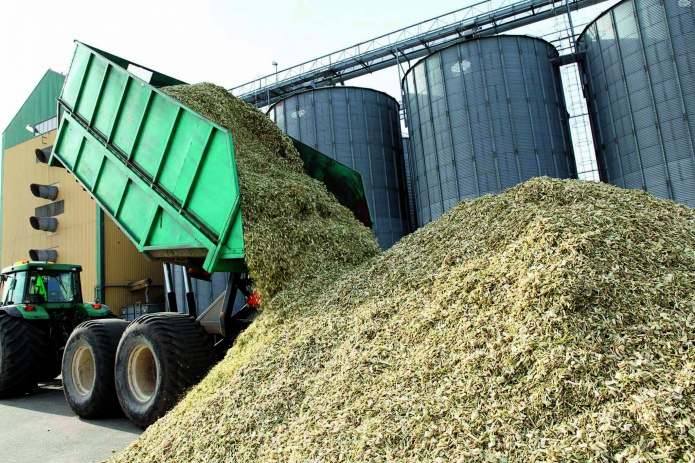 Ukraine's biomethane production potential is estimated at 7.8 billion m3 / year (25% of the country's current natural gas consumption). Our country has the largest area of agricultural land in Europe, and, accordingly, one of the world's best potentials of agricultural raw materials for biomethane production. Ukraine is often called the "green Klondike" for the development of bioenergy, including biomethane.
An important fact is that world biomethane production has already reached 5 billion m3 / year. The growth rate of the sector in the EU is 16% / year.
Ukraine has a developed gas distribution networks and a strong gas transmission network. It allows biomethane producers to connect to gas networks in most parts of Ukraine. After the expiration of the current contract with Russia – after 2024 – the possibility of additional loading of the Gas Transmission System Operator of Ukraine (GTS) with biomethane will open up. Meanwhile, the transportation of biomethane through gas networks and the use of biomethane in existing gas equipment (gas burners, engines, turbines) does not require additional costs for their modernization.
Biomethane is one of the most cost-effective ways to decarbonize the energy system and the economy. Usage of it as a motor fuel enables agricultural producers to obtain their own fuel for transport at the expense of waste from their own production. In public transport, it can significantly reduce air pollution in large cities. It is advisable to use it not only by road but also in water and rail transport, not only in compressed but also in a liquefied state.
---
Source: An article "Biomethane is a renewable gas that will save the planet", Interfax-Ukraine (in Ukrainian)