AGRO-2021: Modern bioenergy technologies and equipment
Experts of the Bioenergy Association of Ukraine (UABIO) and SEC "Biomass" Semen Drahniev, Oleksandra Tryboi, and Anatolii Bashtovyi took part in the 33d International Agroindustrial Exhibition "AGRO-2021", which took place on June 8-11 in the capital's The Expocenter of Ukraine National Complex. Modern bioenergy technologies and equipment were presented during the event.
In addition to the specialized exposition "Biofuels", where solid fuel boilers and heat generators for burning various types of biomass, including agricultural waste, and equipment for solid biofuels, were presented, participants could see balers, trailers, shredders, stands of companies, and organizations that provide bioenergy projects services and scientific and technical support.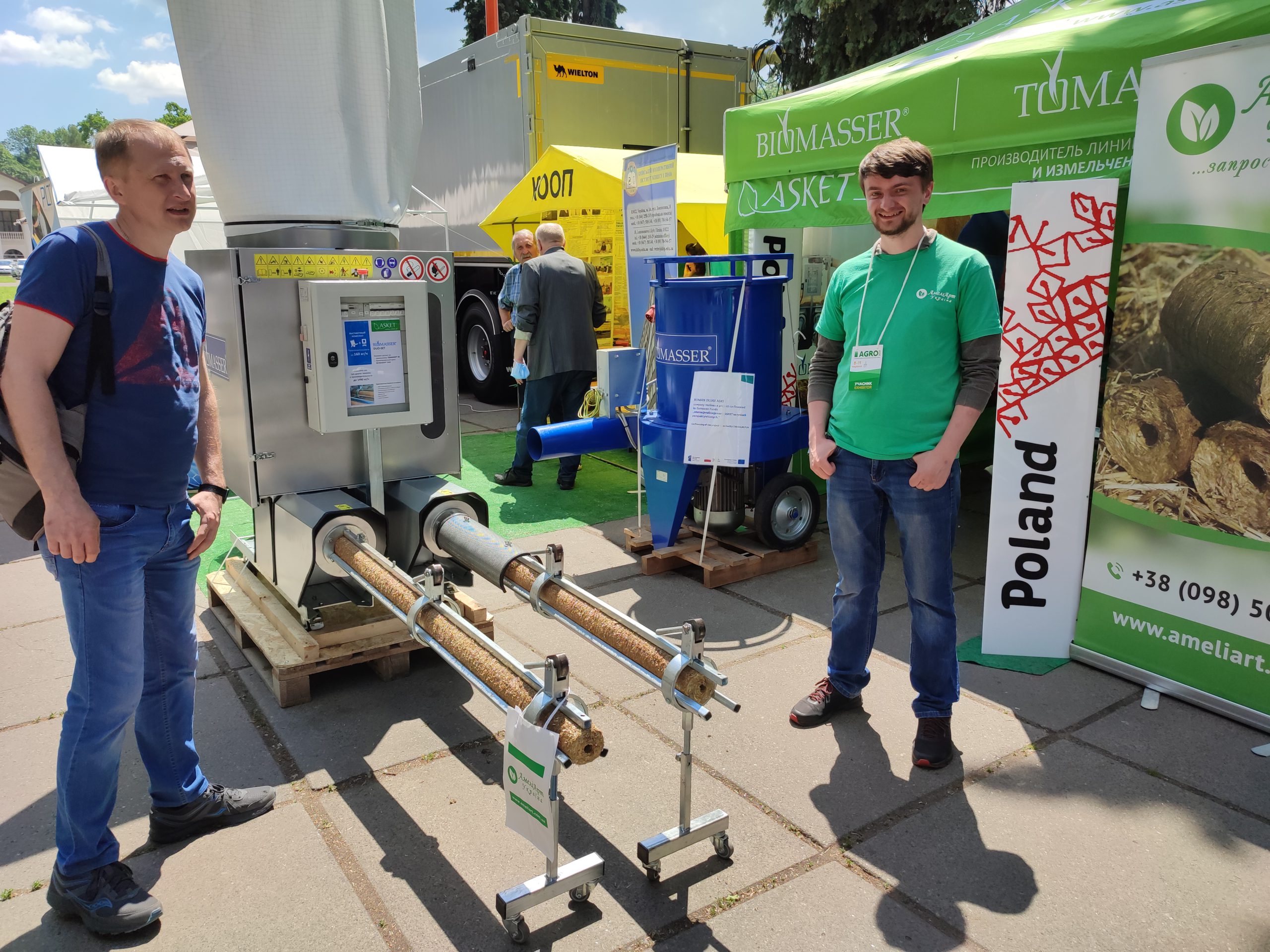 Bioenergy Association of Ukraine (UABIO) and SEC "Biomass" presented two projects: AgroBioHeat "Promoting the penetration of agrobiomass heating solutions in European rural areas" and Bioplat-EU "Pomoting sustainable use of underutilized lands for bioenergy production through a web-based platform for Europe". These projects have received funding from the European Union's Horizon2020 research and innovation programme.
UABIO experts informed the stakeholders about the successful cases of using agrobiomass for heating and the results of the AgroBioHeat project, in particular about the developed national strategy for heat production from agrobiomass, measurement of flue gas emissions at boiler houses.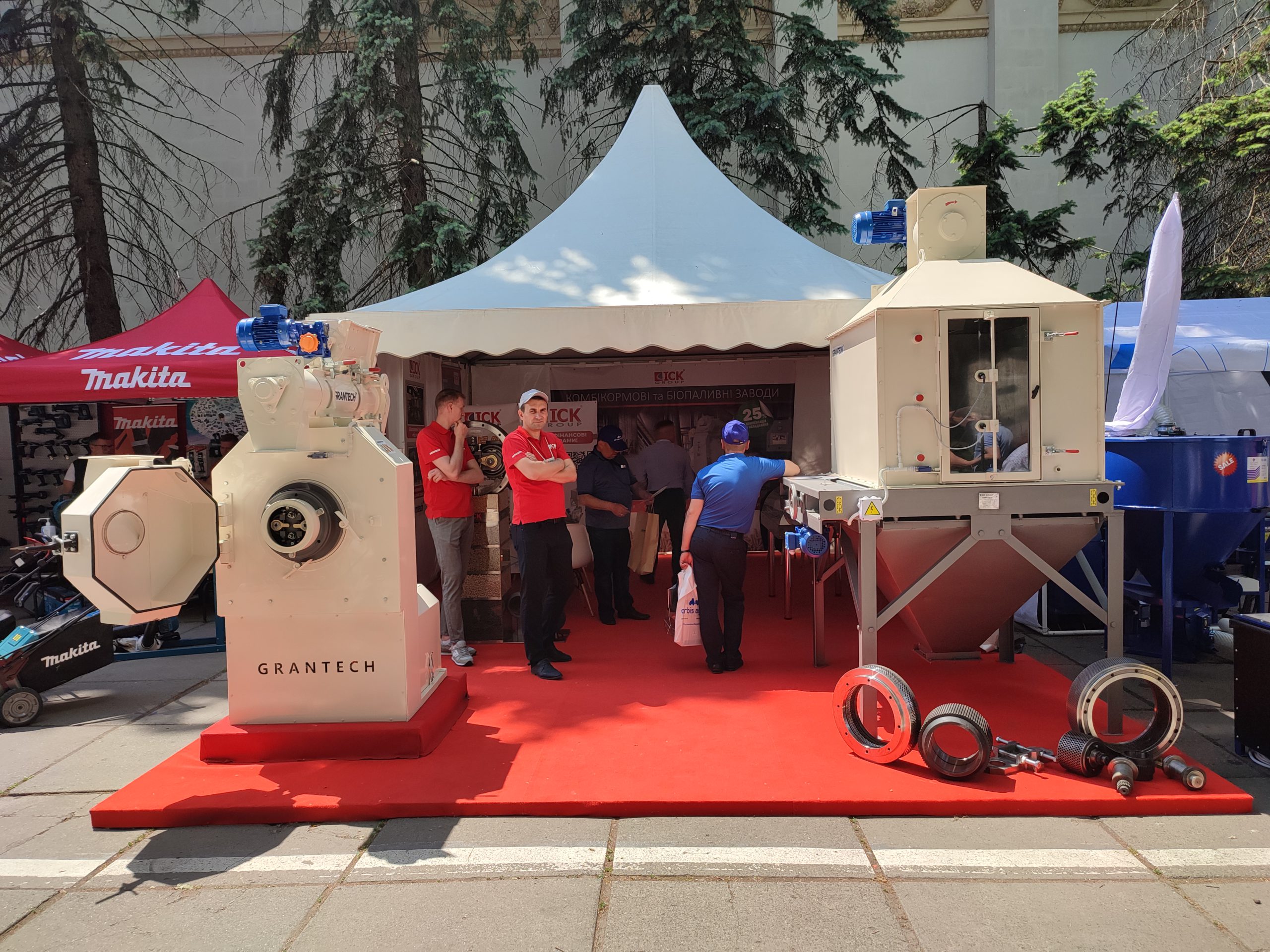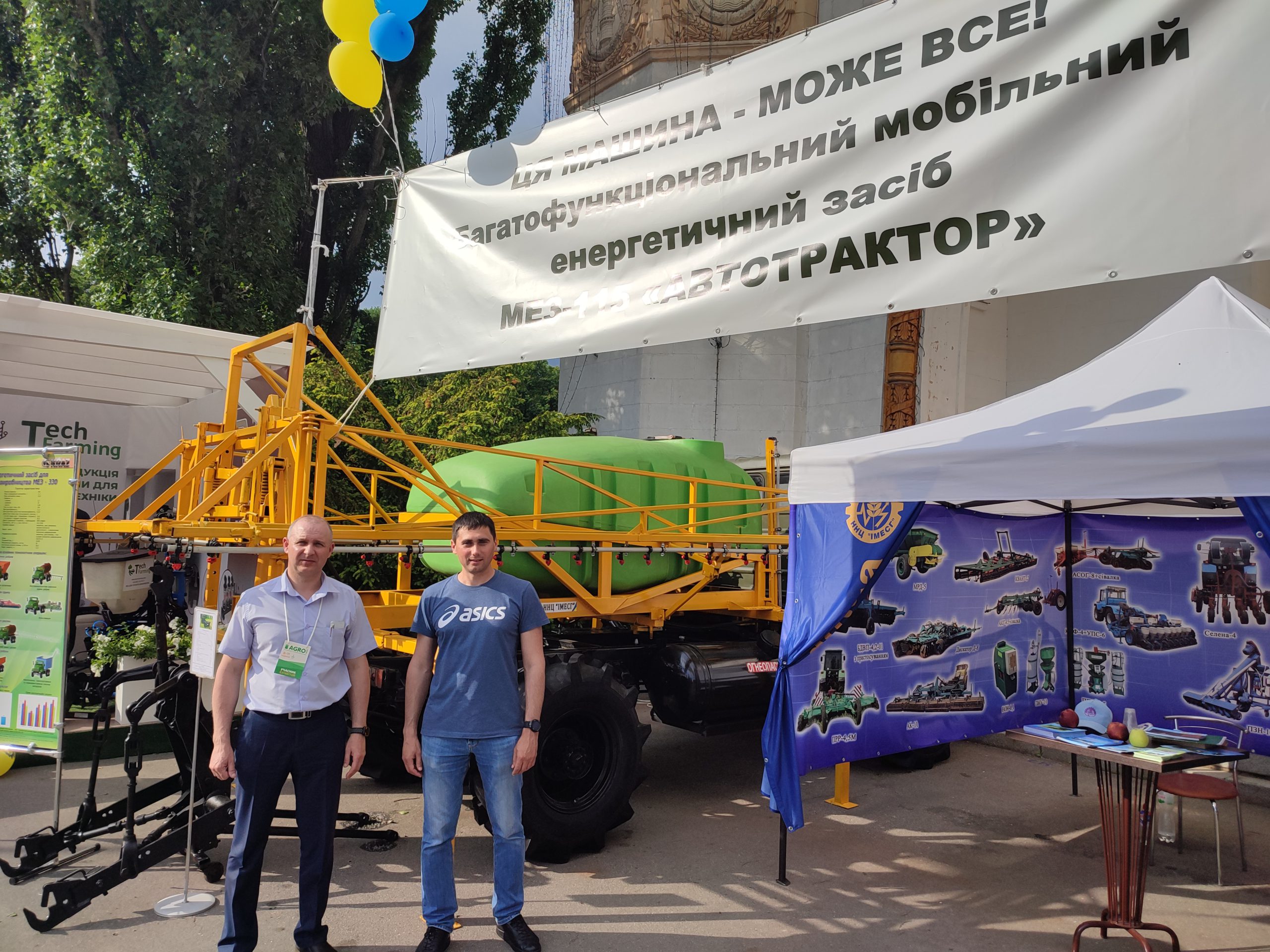 Representatives of the SEC "Biomass" told the exhibition visitors about the possibilities of evaluating such projects using the WebGIS tool for sustainability assessment STEN (STEN: Sustainability Tool for Europe and Neighbouring countries). The tool provides an opportunity to assess environmental, social, technical, and economic aspects of sustainable scenarios and value chains, taking into account specific economic and non-economic conditions (technical feasibility of RES project implementation) for green energy production on marginal lands.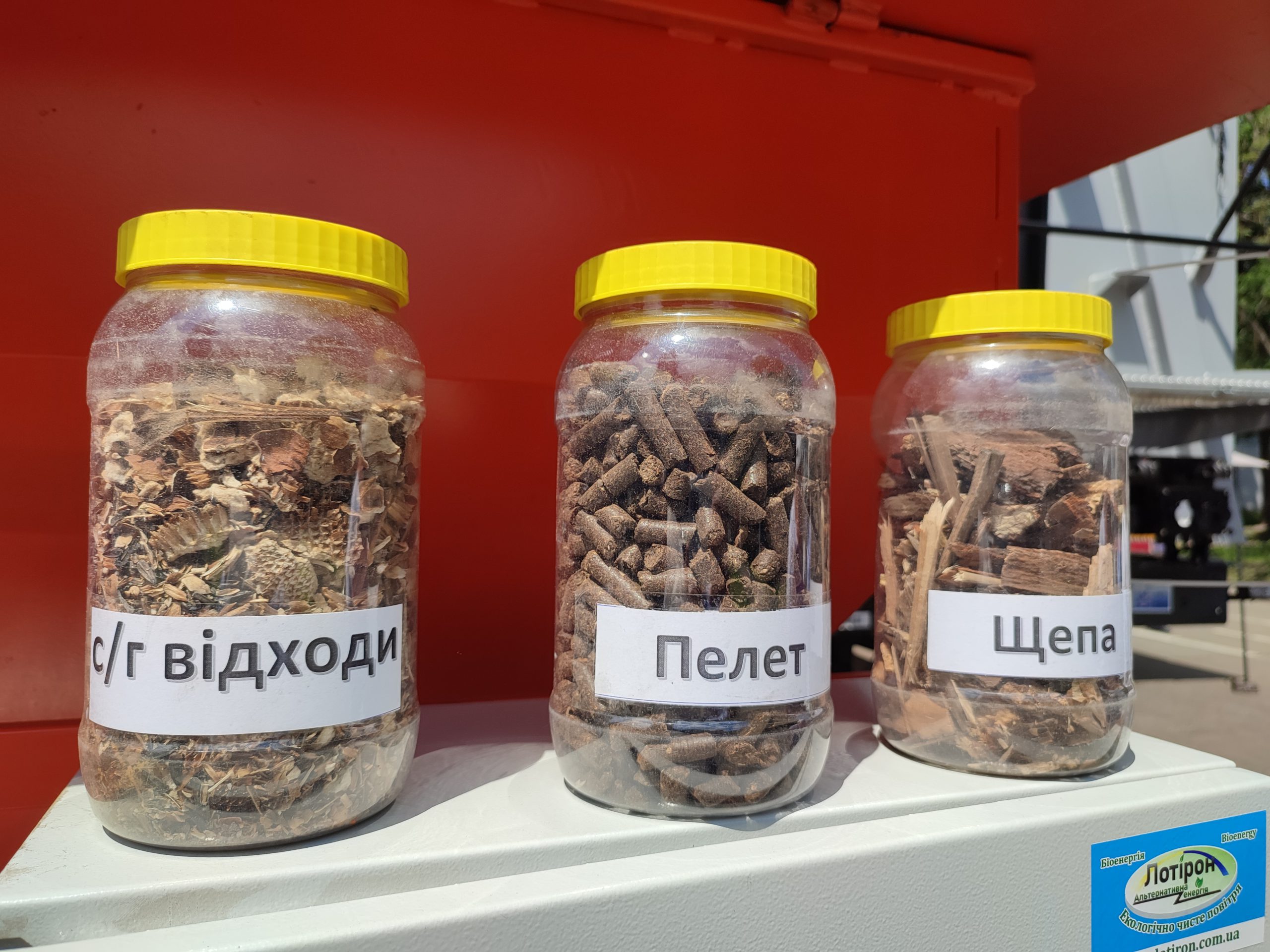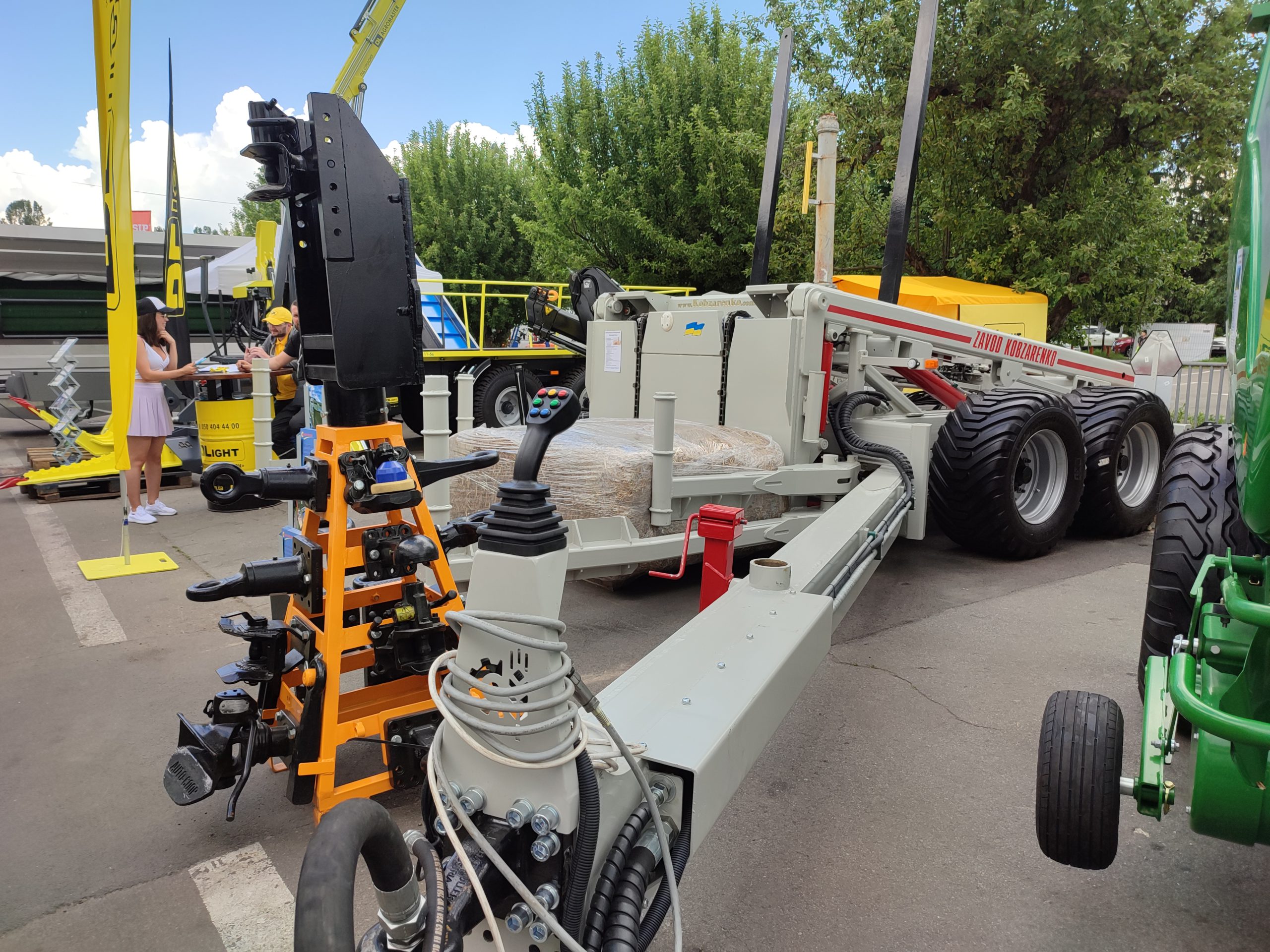 Huge experience of agrobiomass use as energy source gained in the National scientific center "Institute of agricultural engineering and electrification" of National academy of agrarian science of Ukraine. As s result, they presented new important developments, including a mobile energy appliance called MEZ-330 "Avtotraktor" and machines for energy plantations.
Volyn-Kalvis company, UABIO member, presented domestic and industrial solid fuel boilers, which are designed for burning firewood, wood waste, other fuel of various origins: sawdust, wood chips up to 50 mm, grain waste, sunflower, and corn stalks, as well as wood pellets and briquettes, husks of sunflower, peat and other materials of plant origin.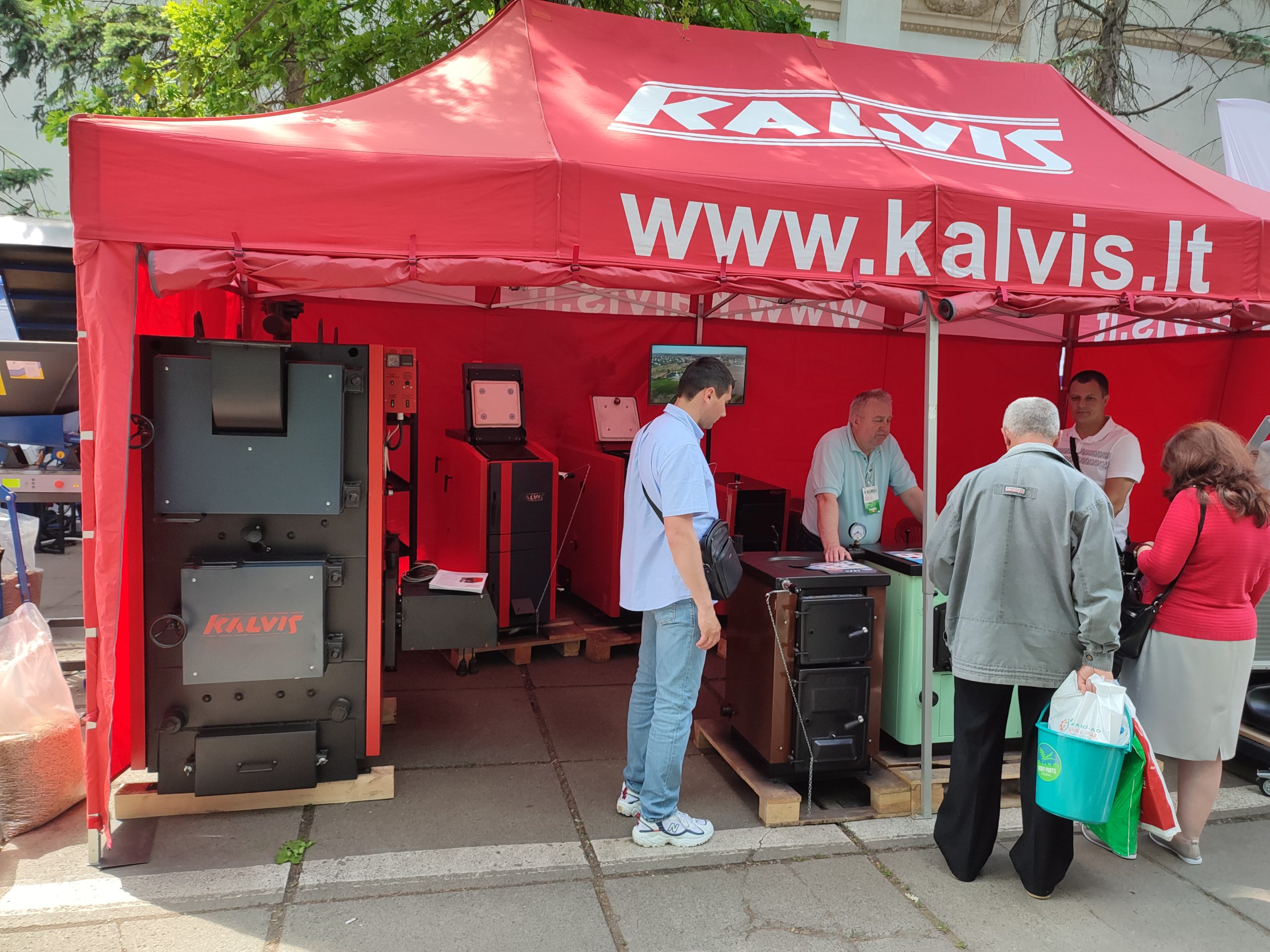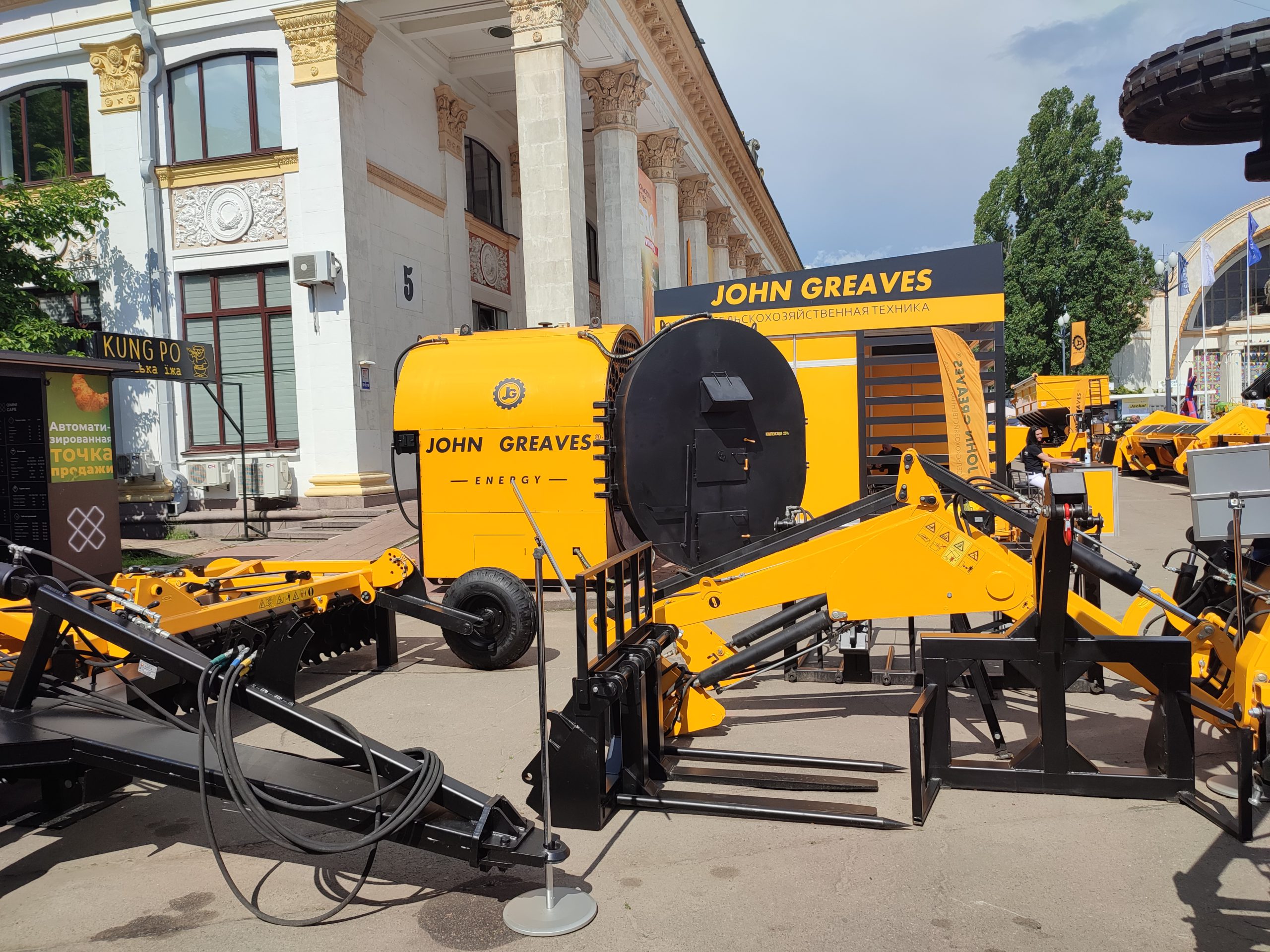 Also at the exhibition were presented heat generators for grain dryers for burning wood and agricultural waste: "Drakon" (Ukrainian Technological Systems), heat generators (Lotiron company), and "Kvazar" (Plant of Technological Innovations). PJSC "Berdianski zhnyvarky" showed a John Greaves Energy boiler with a cylindrical combustion chamber for bales and straw rolls.