UABIO together with Baltpool take part on the digitization of the Ukraine's bioenergy market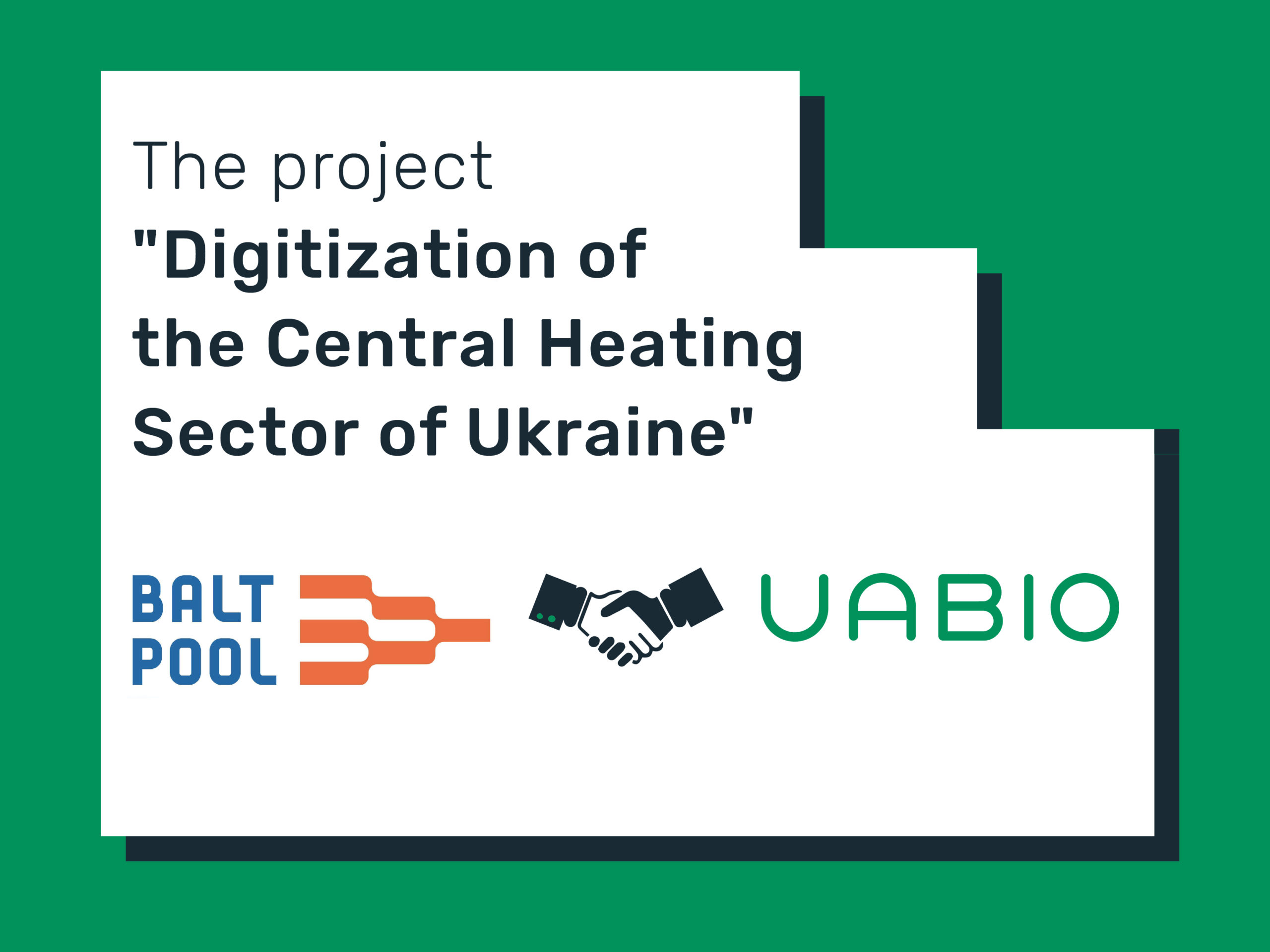 The Embassy of the Republic of Lithuania in Ukraine has provided funding from the Development Cooperation Program for the project "Digitization of the Central Heating Sector of Ukraine". Baltpool will provide consultations to the Ukrainian bioenergy market and share long-term good practices in digitizing the bioenergy market in Lithuania. The key project partner is the Ukrainian Bioenergy Association, UABIO.
During a meeting with the Lithuanian Ambassador to Ukraine, Minister of Energy of Ukraine German Galushchenko said that Ukraine has "great potential in the bioenergy market, but in order to use its capacity, a competitive and transparent bioenergy market is needed. Therefore, Baltpool's experience in Lithuania and expert consultations will be very useful for us.
Workshops will be organized throughout the project, during which Baltpool experts will present the bioenergy exchange, share experience in the digitization of bioenergy trade, and review and share heat economy regulation practices in Lithuania.
The project will take place between July and November 2021.
"We are glad that we can share many years of experience in establishing a bioenergy exchange and conducting bioenergy trade auctions. We hope that we will contribute to the efficiency of the Ukrainian bioenergy sector and the successful digitization of the district heating sector," says Andrius Smaliukas, CEO of Baltpool.
The target audience of the project includes Ukrainian bioenergy buyers, sellers, bioenergy market regulators and legislators, as well as district heating and electricity companies.
Baltpool currently operates in Lithuania, Latvia, Estonia, Poland, Denmark, Sweden (together with the Swedish bioenergy association Svebio), and Finland (on behalf of its partner Finbex). More than 450 participants are currently participating in the auctions of the stock exchange.