European Green Deal: analysis by UABIO expert
Last week, the European Commission adopted a package of proposals to align EU policies on climate, energy, land use, transport, and taxation to reduce greenhouse gas emissions by at least 55% by 2030 compared to 1990 levels. Achieving such emission reductions is crucial in the next decade. Only in this way will Europe become the world's first climate-neutral continent by 2050 and make the European Green Course a reality.
We offer a short analysis from the Semen Dragniev, expert of the Bioenergy Association of Ukraine.
Contents of proposals
 The Commission is proposing to revise seven interlinked pieces of legislation, which are central to moving towards a climate-neutral energy system: 
 Renewable Energy Directive;
 Energy Efficiency Directive;
 EU Emissions Trading System;
 Energy Taxation Directive;
 ReFuelEU Aviation;
 FuelEU Maritime;
 Alternative Fuels Infrastructure Directive.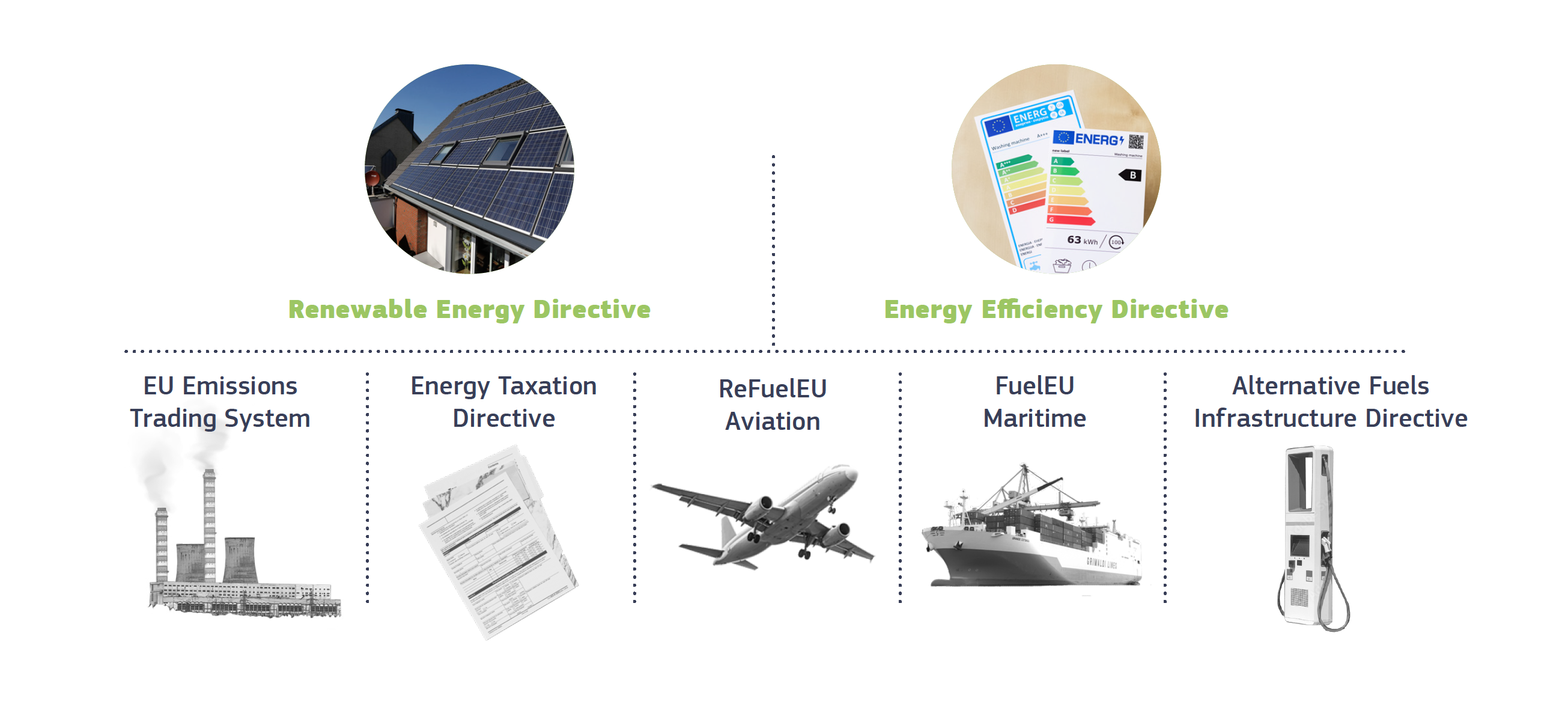 Why decarbonization of energy sphere is on agenda? 
Energy production and use accounts for 75% of EU emissions, so accelerating the transition to a greener energy system is crucial. 
The Renewable Energy Directive will set an increased target to produce 40% of our energy from renewable sources by 2030. All Member States will contribute to this goal, and specific targets are proposed for renewable energy use in transport, heating and cooling, buildings, and industry.
Proposal outlines the following new targets at national level aimed at stimulating change for:
heating and cooling, the existing indicative 1.1 percentage point annual increase becomes binding on Member States, with specific indicative national top-ups;
transport sector, the proposal introduces a target for reducing the greenhouse gas intensity of transport fuels by 13% by 2030;
buildings, a new benchmark of 49% renewables use by 2030;
district heating and cooling, an indicative 2.1 percentage point annual increase in the use of renewables and waste heat and cold (an increase from the current 1.0 percentage point increase);
industry, a new benchmark of a 1.1 percentage point annual increase in renewables use.
Bioenergy role
In order to achieve both the established climatic and ecological goals, the criteria of sustainability of bioenergy use are being strengthened. Member States are required to develop support schemes for bioenergy to ensure compliance with the cascading principle of wood biomass use.
Woody biomass should be used according to its highest economic and environmental added value in the following order of priorities.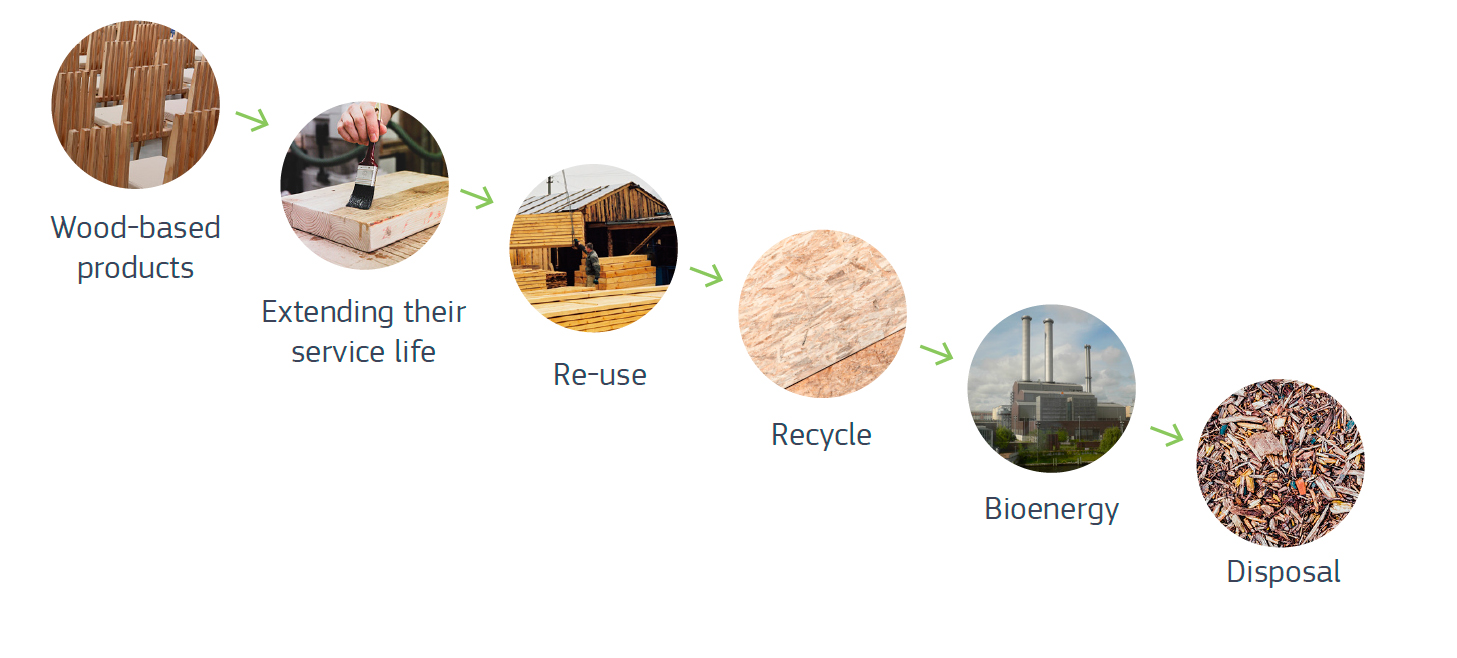 Sustainable bioenergy reinforced criteria in line with the EU Biodiversity Strategy will:
Prohibit sourcing biomass for energy production from primary forests, peatlands, and wetlands;
No support for forest biomass in electricity-only installations as of 2026; 
Prohibit national financial incentives for using saw or veneer logs, stumps, and roots for energy generation;
Require all biomass-based heat and power installations to comply with minimum greenhouse gas saving thresholds;
Apply the EU sustainability criteria to smaller heat and power installations (equal or above 5MW).
---
Sources: 
European Green Deal: Commission proposes transformation of EU economy and society to meet climate ambitions.