BIO-LNG plant in Amsterdam
The first BIO-LNG plant in the Netherlands was opened in autumn 2021.
Capacity. The bio-LNG plant produces 3.4 kilotons of bio-LNG per year. This amount of bio-LNG is sufficient for 13 millions on-road kilometers and prevents the emission of more than 14.3 kilotons of fossil CO2. In addition, the plant produces 6.3 kilotons of bio-CO2 per year.
Construction. Construction of the bio-LNG plant started in November 2020 and took about ten months. The plant is based on a standardized, modular concept. The modules were built in the workshop and integrated and installed on-site in a short time. The applied iLNG technology is optimized for producing bio-LNG from biogas. The upgrading and liquefaction steps are fully integrated for maximum energy efficiency, process robustness, and low equipment count.
We remind that LNG is liquefied natural gas. That is, BIO-LNG is a liquefied biomethane.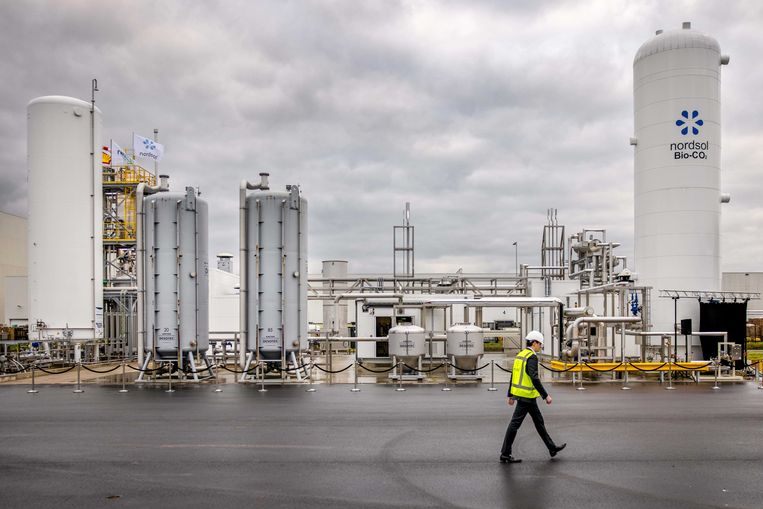 Advantages of BIO-LNG
Opportunities for the decarbonization of the logistics industry, starting with road freight transport and, eventually, also maritime transport.
Development of a local, circular economy and a healthy business case.
About technology developers
In 2020, Nordsol, Renewi, and Shell have formed a strategic partnership to jointly produce bio-LNG. The collaboration aims to contribute to the circular economy and completes the cycle of turning organic waste into a sustainable fuel for long-haul transport. One of the important success factors is the signing of long-term offtake contracts, which strengthens the business and mitigates risks.
From biogas to BIO-LNG: process
Renewi collects organic waste throughout the Netherlands and converts it into biogas.
Part of this biogas is delivered to Nordsol for the production of bio-LNG (Nordsol has optimized technology to produce bio-LNG from biogas locally at an affordable price point).
Shell distributes the bio-LNG to supply customers with bio-LNG and help them reduce their carbon footprint.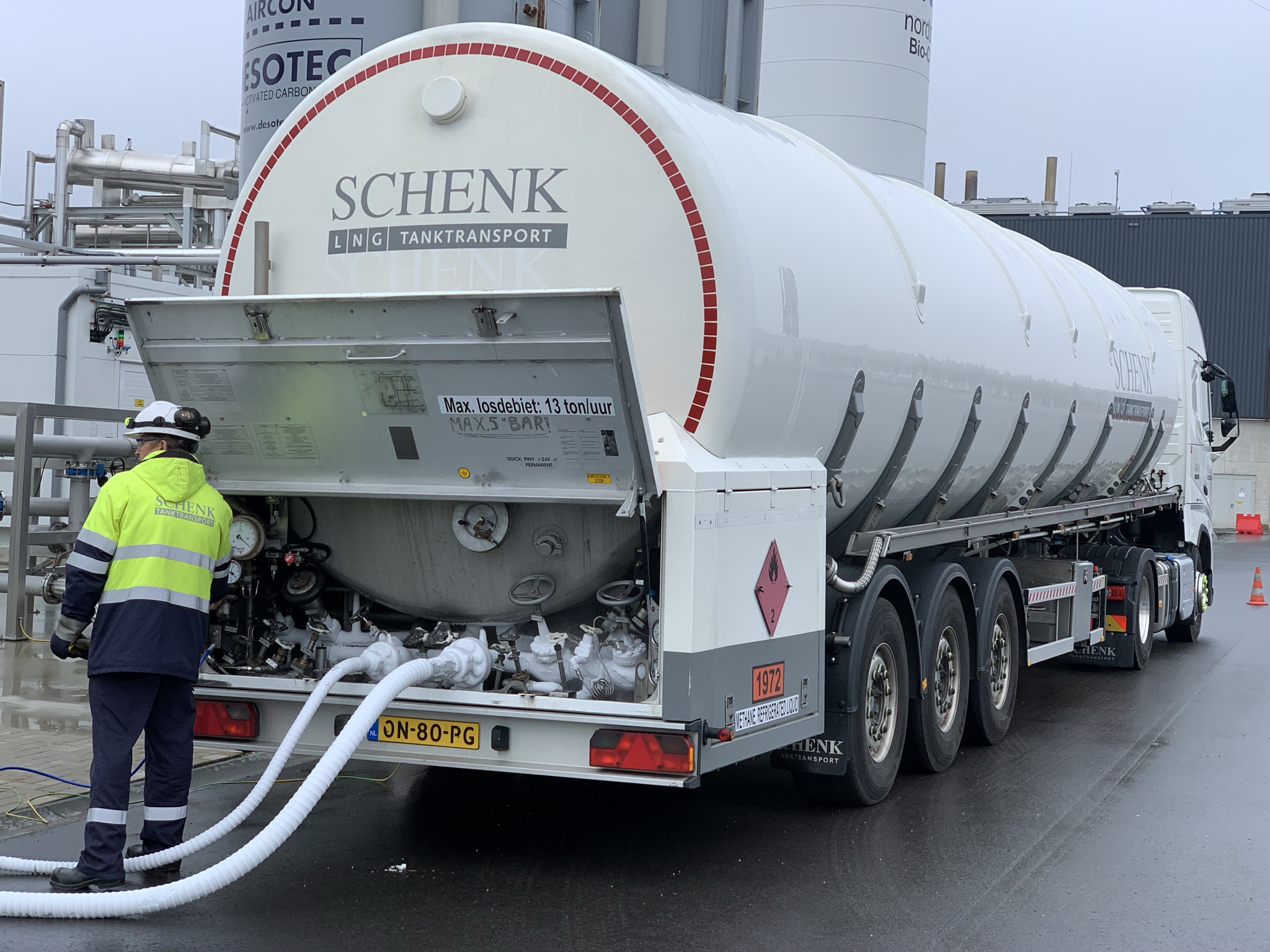 About partnerships
Renewi
Renewi focuses exclusively on obtaining value from waste instead of burning or dumping waste streams. Of the 14 million tons of waste that is processed each year, 89% is recycled or used for energy recovery.
Nordsol
Nordsol strives to make bio-LNG mainstream with its patented technology. The unique and energy-efficient production process makes bio-LNG from biogas. Nordsol strives for a production of 30 kilotons of bio-LNG per year in 2025. Nordsol develops, invests, builds and manages the plants and works, together with various investors, biogas suppliers and bio-LNG customers.
Shell
Shell is an oil and gas company making significant investments in the energy transition. The energy company wants to be at the forefront in the Netherlands with investment and innovation in cleaner energy such as wind energy, blue and green hydrogen, and low carbon fuels. These projects will provide future-proof jobs, the development of talent, sharing knowledge, and helping our suppliers to reduce their CO2 emissions.
---
Source: Nordsol.