4 arguments why bioenergy is the way to decarbonization of Europe
The mission of the European Green Deal is to achieve CO2 neutrality by 2050. Bioenergy is included in all scenarios of the EU's long-term decarbonisation strategy until 2050, summarized in the 5th Analytical Report of the Intergovernmental Panel on Climate Change.
And here's why:
Sustainable bioenergy is CO2-neutral and renewable
In our publications, we constantly emphasize the carbon neutrality of biofuels. How much carbon is released during biomass combustion is absorbed by plants during growth and photosynthesis. This closed process ensures the recoverability of raw materials. Therefore, bioenergy should gradually replace fossil fuels in accordance with the sustainability criteria of the Renewable Energy Directive.
Bioenergy, according to sustainability criteria, should gradually replace fossil fuels.

EU Renewable Energy Directive
Permissible carbon emissions from biomass combustion are set out in the UN Framework Convention on Climate Change and the Regulation on the EU Monitoring Mechanism.
Modern equipment reduces air pollution
The efficiency of modern boilers is quite high and can reach 95%, which significantly reduces emissions. At the same time, the use of open hearths has an efficiency of about 30%, which means more emissions.
However, there are two important aspects: the quality of the equipment itself and the quality of the fuel. For example, compared to fresh wood, the use of dry wood can reduce annual biofuel consumption by 1.5 times, while also reducing emissions because less energy is required for combustion.
New appliances emit 95% less than old ones and up to 278 times less than an open fire.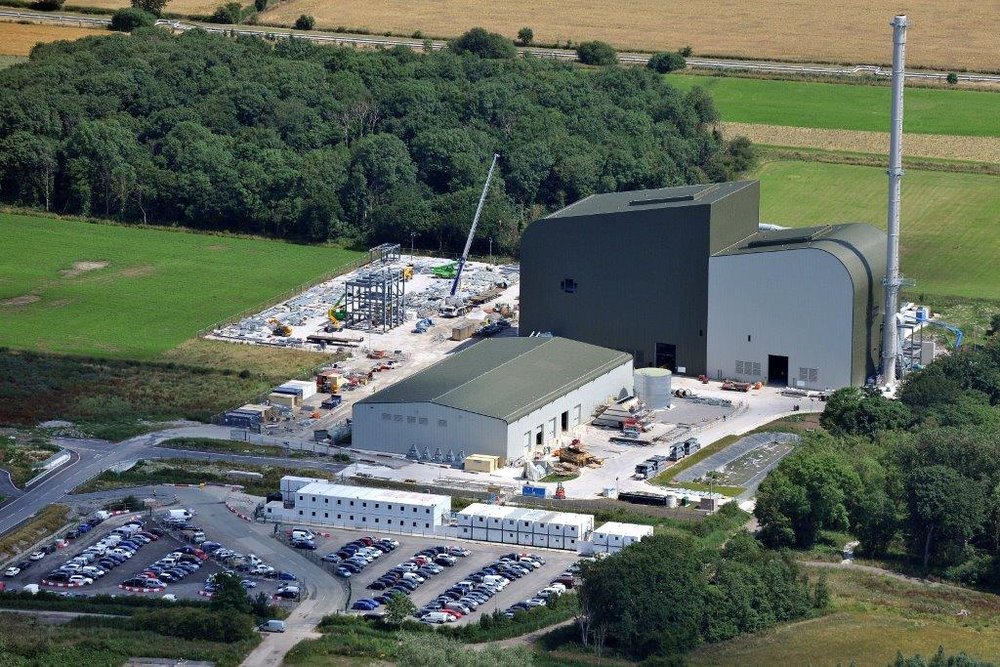 Photo: CHP on wood waste in Ince, Cheshire County, United Kingdom. Power: 22 MW.
Bioenergy is available and cost-effective
Bioenergy is the main source of renewable energy, providing 86% of renewable heating and cooling (58.6% all renewable energy consumption). Sustainable biomass is widely available at a low and stable price. It doesn't require any additional infrastructure than the appliance itself and the maintenance is easy. These characteristics, together with the diversity of fuels available make it suitable for almost every region in the EU and are particularly suited for social housing, off-grid, isolated and rural areas. Bioheat can reduce heating costs, opening the doors to a just and inclusive energy transition.
Bioenergy promotes forest and agricultural areas
EU-28 forests have increased their surface by 32% over the last quarter of a century. On average, about 62% of the annual forest increment in Europe is felled, meaning that 38% of this annual increment remains in forests. Efficient and dynamic land use can increase the carbon absorption potential of forests, crops and other unused lands, while also improving biodiversity and soil quality. Bioenergy industry can be integrated not only in forest management and agricultural residues value chains but also in other innovative practices, such as carbon farming, cover and rotation crops, soil restoration or wet farming in organic soil (paludiculture).
Source: Policy Paper – 4 ways in bioheat is an ally for the European Green Deal by Bioenergy Europe (Ferbuary 2020).