NASA global fire map: Five of the six continents are on fire
Five of the six continents are on fire: North and South America, Eurasia, Africa, and Australia. According to NASA, such large-scale fires are becoming commonplace, each time exceeding previous years.
We are constantly witnessing new temperature records. It will be recalled that a new temperature record was set in Europe last week — the temperature reached 48.8 ° C on the Sicily island in Italy.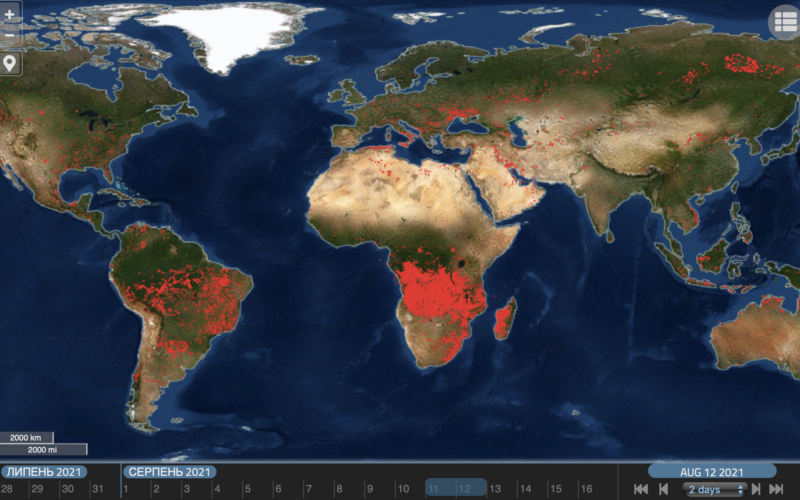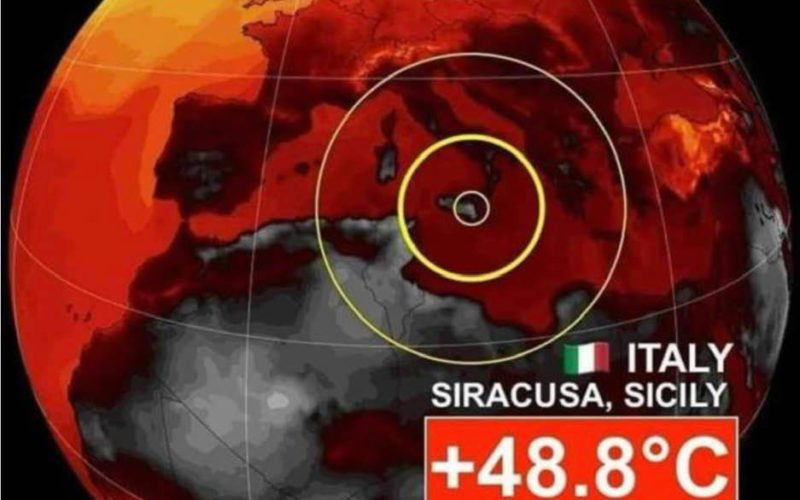 Global warming is closer than we think. This means that we must move faster towards climate neutrality.
We offer to get acquainted with an important study. 234 scientists from more than 60 countries have analyzed more than 14,000 scientific papers on climate change in 5 years. The Intergovernmental Panel on Climate Change (IPCC) has published the first findings of the analysis in part of its report.
The most important among them:
Human activity is the main cause of global warming of land, oceans and atmosphere.
The concentration of CO₂ in the atmosphere is higher than ever in the last 2 million years.
Since 1970, the Earth's surface has warmed faster than in any other 50-year period in the last 2,000 years.
About 85% of CO₂ emissions are generated from fossil fuel combustion.
Today, humanity is on the brink of disaster. And we have no choice but to reduce carbon emissions to zero and introduce sustainability criteria into all spheres of life. Otherwise, we will destroy the planet. Remember, perfect natural mechanisms are capable of restoring and destroying the factors that lead to destruction. If such a factor is humanity, it is only a matter of time.
Natural disasters that have become part of our reality, including fires, floods, tornadoes and typhoons, changes in normal weather conditions, are the "bells" for us. Therefore, any government in any part of the world must shape its agenda based on a policy of reducing CO2 emissions to achieve the goal of warming no more than 1.5 ° C!
Governments must rapidly introduce policies and measures to reduce emissions by around 50% over the rest of this decade to avoid an ongoing breach of the 1.5°C target, which is still possible, but only just.

Opinion of Professor Joanna Haigh, co-director of the Grantham Institute for Climate Change & Environment