The BIO4 biomass plant in Copenhagen is an architectural masterpiece and a step towards the carbon neutrality of the city
Did you know that Copenhagen plans to become the world's first carbon-neutral capital by 2025? Let's talk about a project that reduces 1 million tons of CO2 and a fantastic example of architectural design.
Greater Copenhagen Municipal Enterprise HOFOR supports the city in achieving this goal through several initiatives, including the conversion of the Amagerverket power station from fossil fuels to biomass.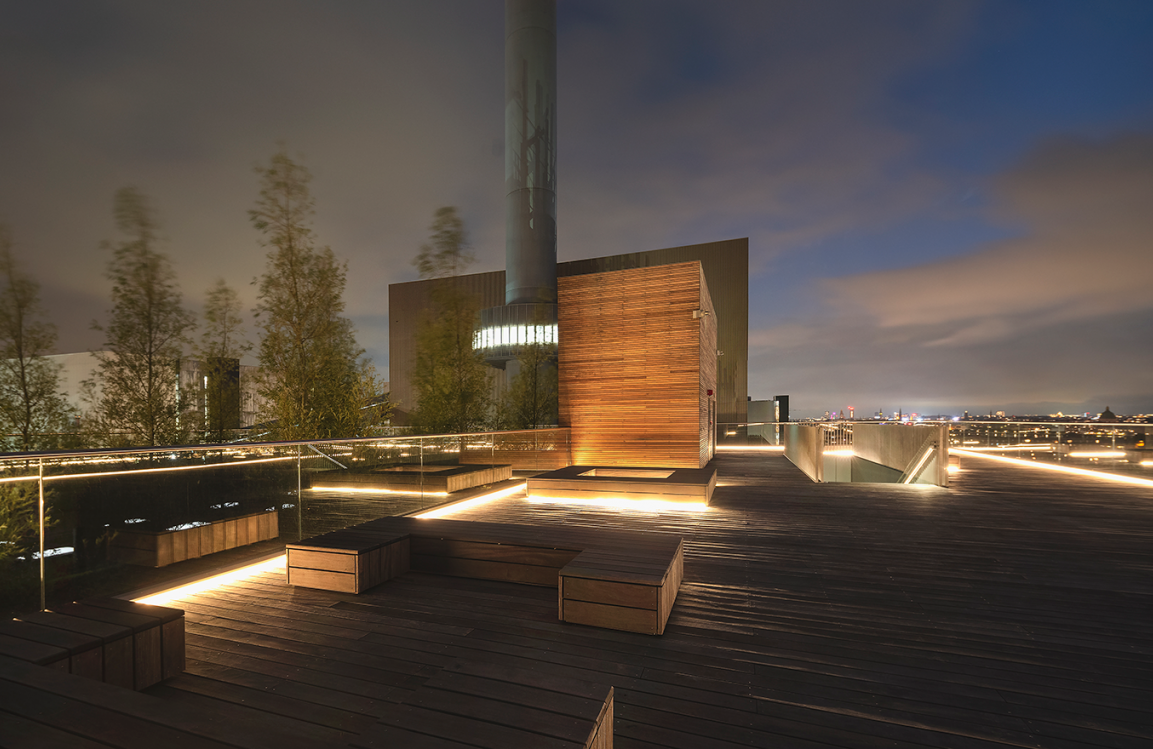 The power plant has two units:
an old one from 1971, which was modernized to wood pellets in 2010,
the second unit was coal-fired and was replaced by the new BIO4 unit, which runs on environmentally friendly wood chips.
All electricity and heat generation at the station is now based on renewable energy sources. Bioconversion made it possible to achieve a reduction in CO2 emissions of 1 million tons, which corresponds to the emissions of 500,000 cars.
As a result, the district heating supply has become more than 80 percent carbon neutral in the Danish capital.
High flexibility and energy efficiency
In addition to supplying clean energy to the citizens of Copenhagen, the BIO4 plant is extremely flexible. When the wind energy supply is high or the demand for heat increases, the installation can only produce heat – up to 585 MJ per second. When there is a demand for electricity, the plant can produce both heat and electricity.
BIO4 provides 25% of heat needs in Copenhagen. The new unit has an energy efficiency of more than 110 percent, which is 30 percent higher than the efficiency of the old coal plant.
It was possible to achieve such high energy efficiency due to the flue gas condensation. Compared to other thermal and power plants, the energy efficiency of 110 percent is the best in its class.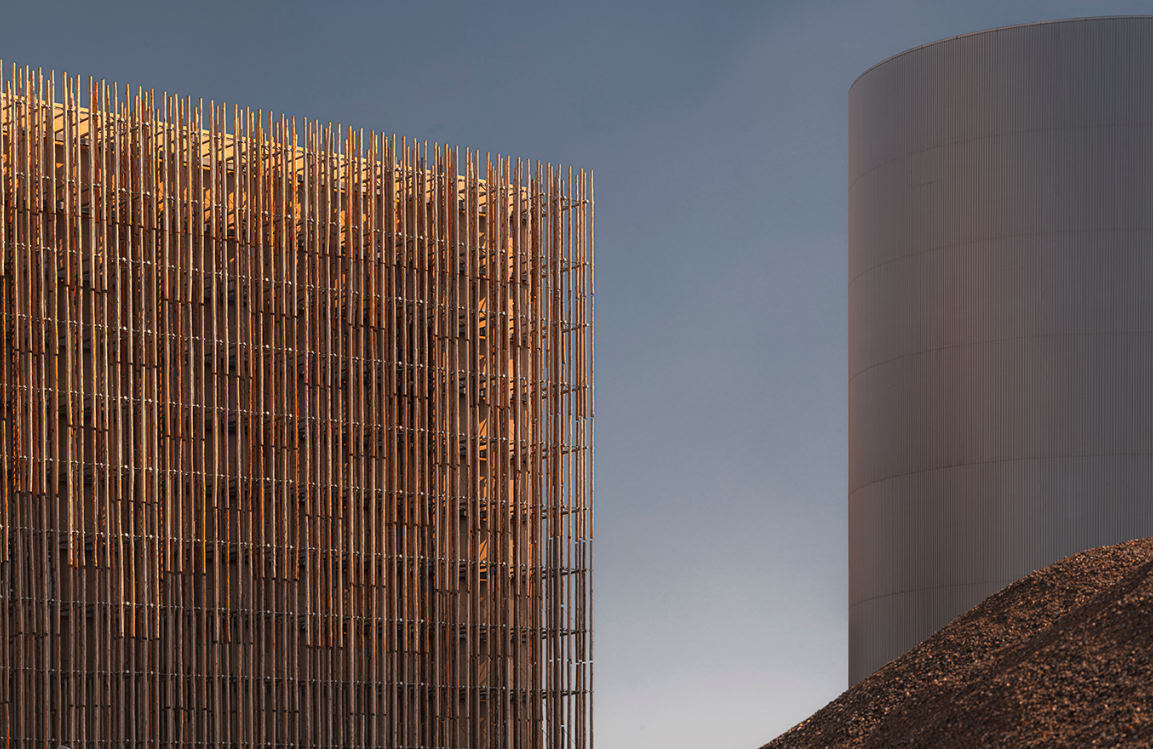 Project details
Energy production: electricity and heat or only heat.
Power: 150 MW of electricity + 400 MW thermal.
Boiler based on circulating fluidized bed technology.
Cleaning of flue gases with condensation.
Nominal fuel consumption — 500 MW, 185 tons of wood chips per hour at full load (approximately 1.2 million tons per year).
About 1,000 jobs are created.
Annual consumption of wood chips: 1.2 million tons.
Availability of two storages for wood chips and conveyors.
Architecture: BIO4 is an architectural design part of Copenhagen, as well as a recreation area for citizens and tourists. Visitors will soon have access to some parts of the factory and will be able to enjoy the views from a height of 40 meters.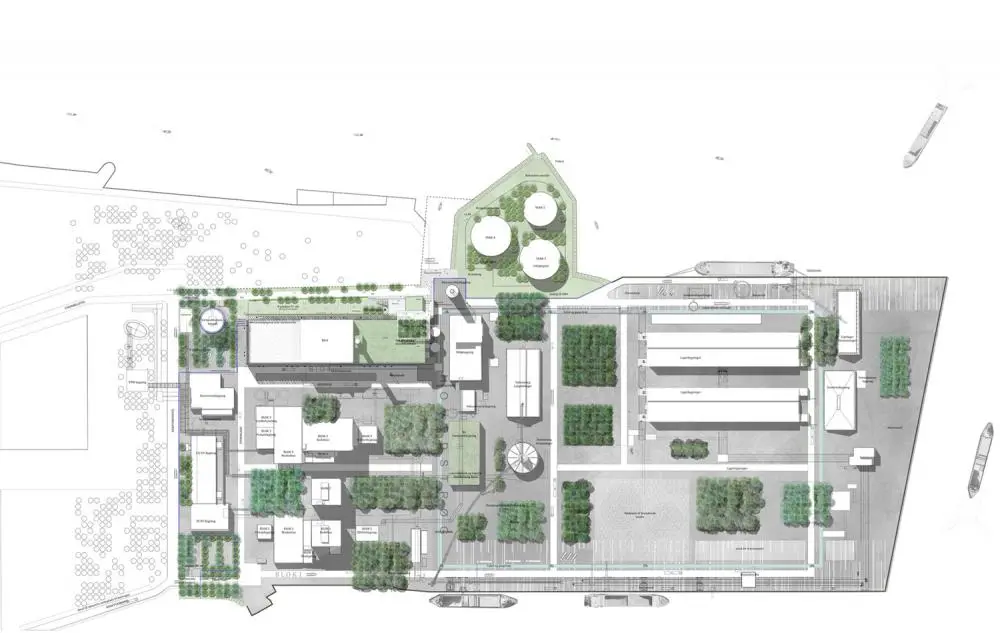 About design concept
The power plant has a unique naturalistic design, based on a lot of wood (especially eucalyptus trunks) and metal elements (mainly steel), framed in the author's lighting concept.
The light is provided by 49 LED lamps installed on steel stairs located at a distance of more than 24 meters from the building. Each passes light through rotating stencils in two rotating filters and soft-focus lenses that diffuse the light to create realistic scenes. The templates were synchronized in the digital models and recreated with laser guides to ensure minute accuracy. A large central staircase among overhanging logs leads to a rooftop observation deck.