One of the largest biomethane plants in France
In 2018, the major French waste and water management company Suez Groupe SAS announced that its subsidiary SERAMM in Marseille officially started the construction of production and injection of biomethane at the Marseille's Géolide wastewater treatment plant (WWTP).
Capacity
The Aix-Marseille-Provence metropolitan area is able to produce enough green energy to supply about 2,500 households. Currently, the biogas produced in the sludge digestion process is collected, converted into biomethane, and injected into the public natural gas network at a rate of 2.3 million Nm3 annually. The facility has been designed with a future extension in mind, allowing for a rate of 3.8 million Nm3 per annum, which will make it the largest in France.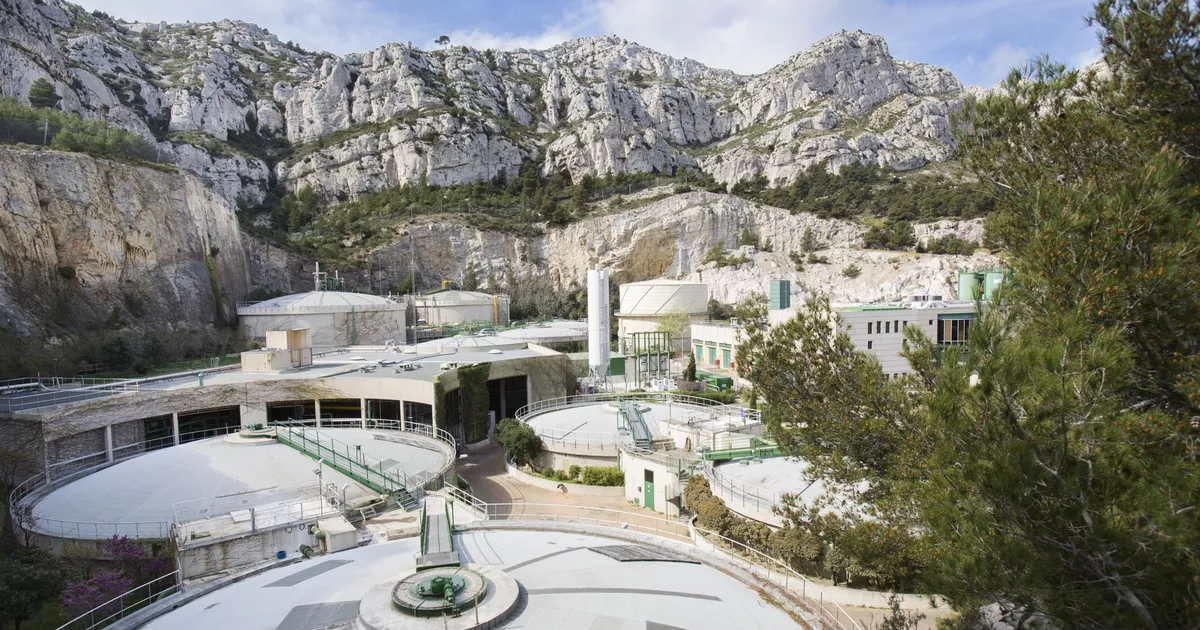 Process
The sludge is first concentrated, then passed into large basins called "digesters". Bacteria, which are activated between 50°C and 55°C, then "digest" them, which generates biogas.
The biogas is therefore then purified of the hydrogen sulfide as well as of all impurities by filtration on charcoal.
Purified biogas of sufficient quality is fed into the GRDF network.
Biomethane is sent by pumps from the city station located under the Stade-Vélodrome.
Ecological advantages
The new biomethane production plant offers several environmental benefits – the proportion of recoverable biogas will increase by 35 percent while carbon dioxide (CO2) emissions should drop by 30 percent. We will remind you that this is the second-largest city after Paris.
Biomethane for transport
This biomethane – in compressed form – could also, in the longer term, be used as a biofuel for public transport running on natural gas (NGV).