Japan's largest woody biomass power plant: how it works?
In June 2017 the Handa Biomass Power Plant started its commercial operation. The plant is owned by the company Summit Energy.  Adjacent to the Port of Kinuura in Handa City, Aichi Prefecture, the plant has a capacity of 75 MW, the largest level of output among Japan's currently operating biomass power plants which allows dedicated combustion of biomass. Project cost: $197 million.
Raw materials
The plant burns wood chips, which are obtained in the process of forest thinning, as well as palm kernel shells (PKS). Raw materials are purchased in Japan and abroad.
The moisture content and calorific value of wood chips vary depending on the type of wood and the place of production. Therefore, a mixture of several types of fuel is used to produce electricity. The method of fuel mixing directly depends on the stabilization of the power supply.
Biomass is an optimal source of renewable energy, because production does not depend on the weather and can balance the energy system.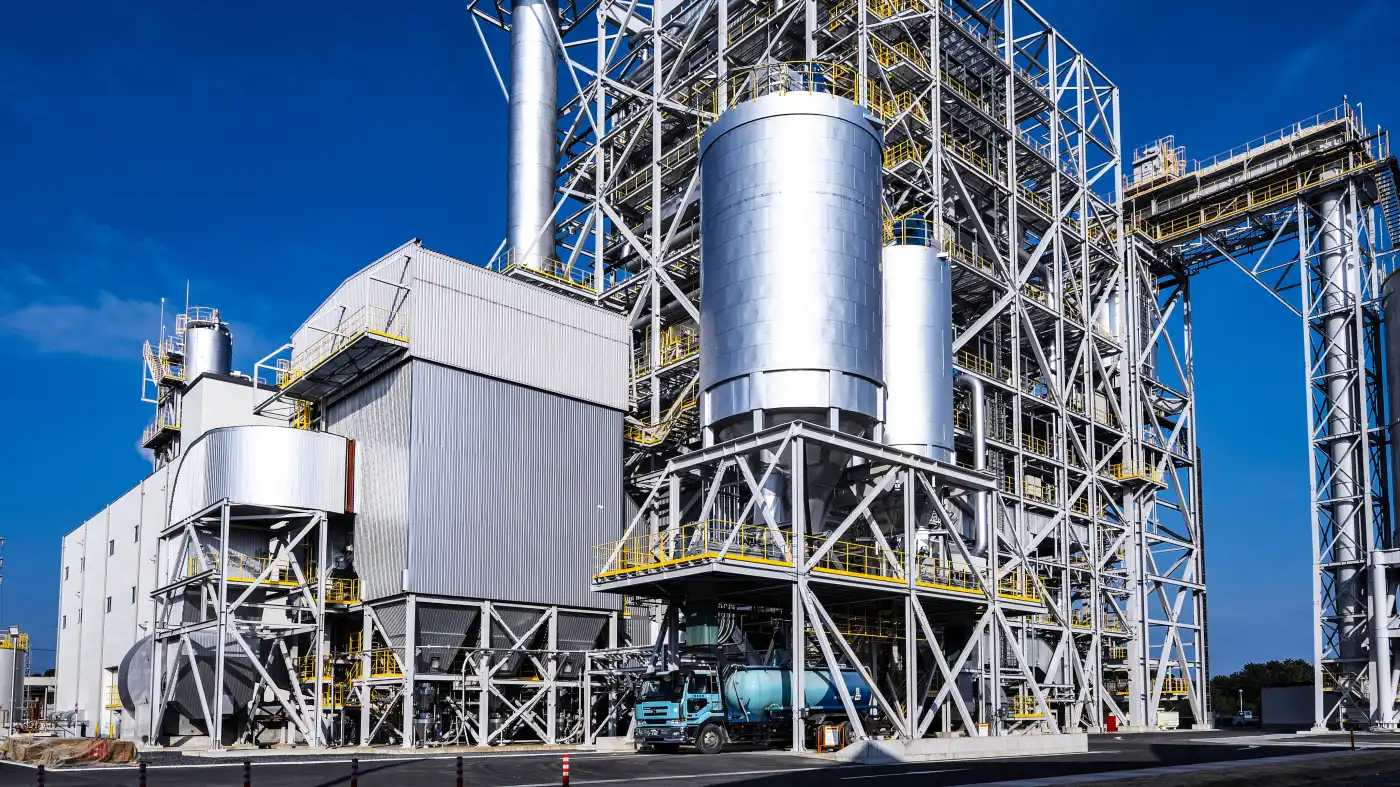 Logistics
Wood chips are transported to Kinuura Port seven times a year using a dedicated wood chips carrier vessel. 
The wood chips are unloaded from the 22-meter-deep hold of the ship with the use of three large vessel gear cranes and a belt conveyer installed on board and then transported to the chip yard by trucks. More than 6,000-odd truckloads are needed to transport such a volume of raw materials.
Trucks loaded with 20 tons of wood chips arrive at the plant one after another. 
A truck dumper discharges wood chips into the receiving port. 
Wood chips, from which foreign matter is removed as they travel along the transport conveyer, will be kept in the biomass tank for several days before being transported to the boiler. 
From there, the chips go to the boiler.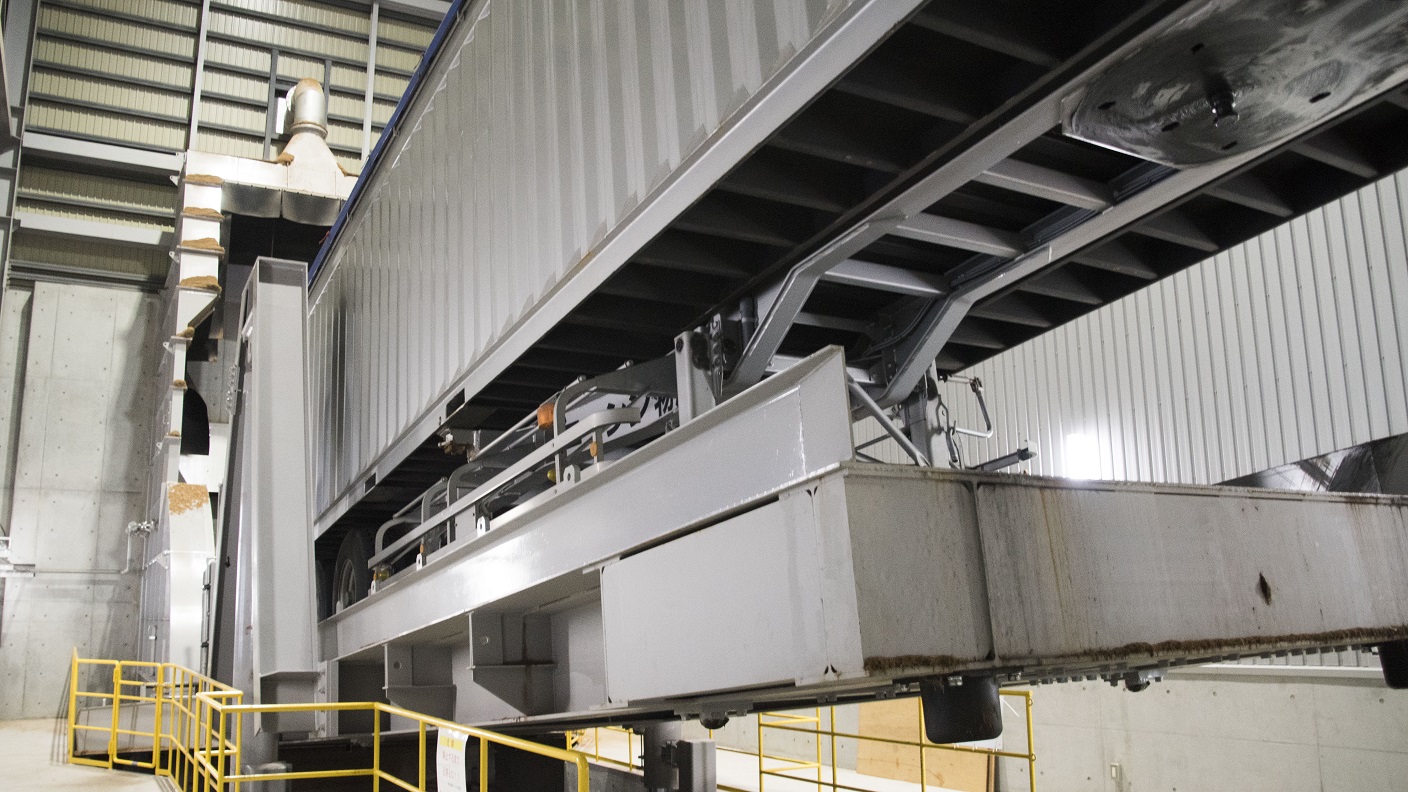 At the Handa Biomass Power Plant, all facilities, including the truck dumper, the conveyer that transports the wood chips, and the tanks, are closed systems to prevent chips from being scattered throughout the neighborhood. The Central Operation Room is staffed by three operators at all times. They monitor and manage the status of power generation around the clock so that in the event of any problems, such as a failure in the fuel conveyance system, recovery work will be started immediately. If the power plant is shut down, it takes at least three days to resume operations. The plant is therefore making daily efforts to supply electricity in a stable manner.
Lined up on the 4.3-hectares premises were a boiler, three biomass tanks, a cooling tower and an administration building. The height of the boiler building is about 54 meters, which is equivalent to that of Nagoya Castle. Including the highest exhaust stack, the height exceeds 80 meters.