Welcome to the UABIO team a new member  – "Naftogaz Bioenerhiia", a subsidiary of NJSC "Naftogaz Ukrainy"!
Welcome to the UABIO a team new member – "Naftogaz Bioenerhiia", a subsidiary of NJSC "Naftogaz Ukrainy"!
We are glad to announce that now one more powerful player in the energy sector is a part of the Bioenergy Association of Ukraine – "Naftogaz Bioenerhiia". A subsidiary of NJSC "Naftogaz Ukrainy" will implement projects in the field of RES. In particular, we mention the construction of bio-CHP and bio-methane plants.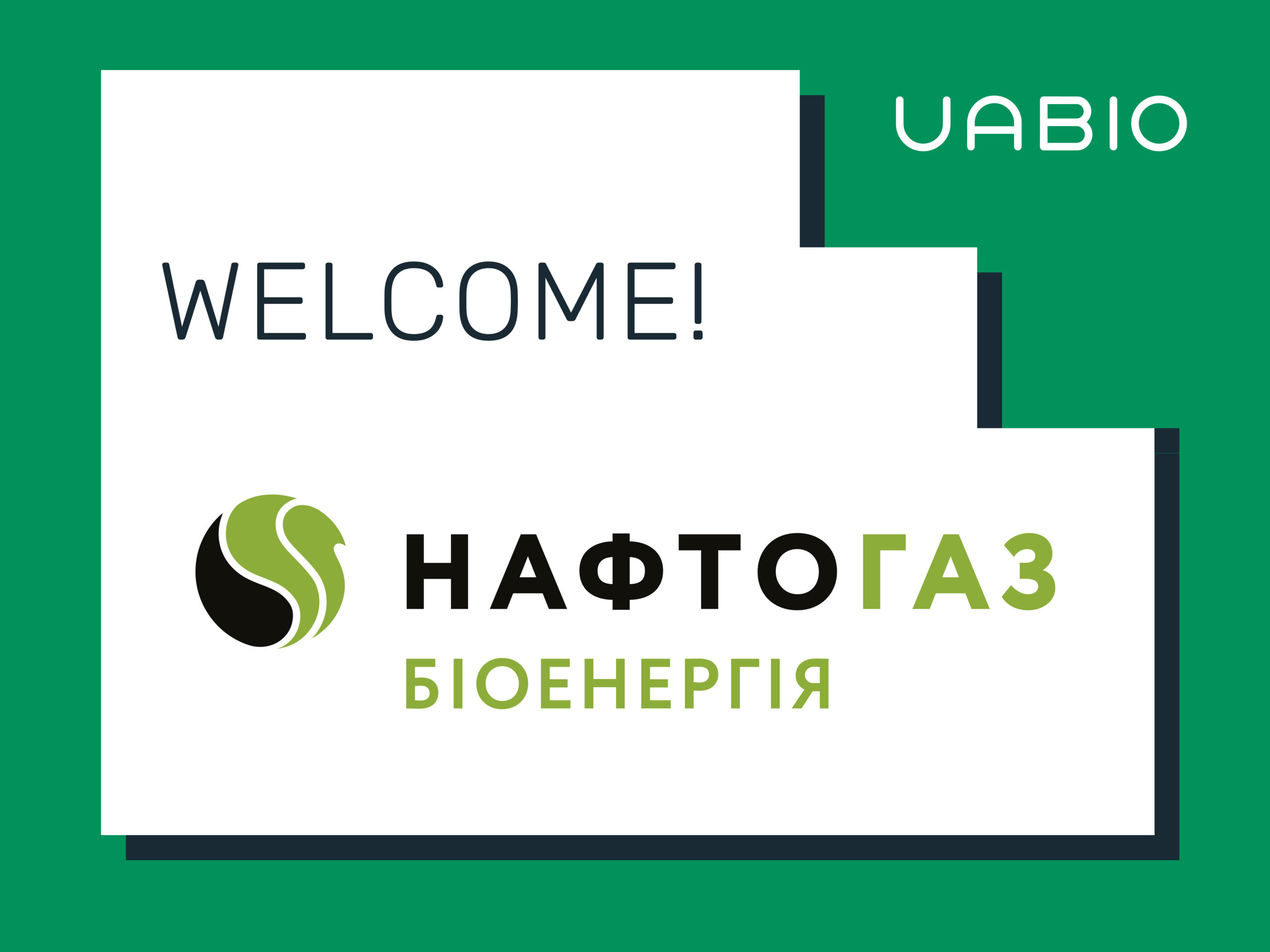 "Ukraine can almost completely abandon the use of natural gas for central heating, replacing it, in particular, with bioenergy," – this is exactly the position taken by the company's management.
Naftogaz plans to build at least 9 bio-CHP and bio-boiler houses in 8 regions of Ukraine with a total capacity of 250 MW of thermal energy and 52 MW of electricity.
The company has an ambitious goal to become the largest generator of heat from biomass by 2027 and to ensure the replacement of about 2 billion cubic meters of natural gas.
Naftogaz has already started the implementation of biomass CHP construction projects in Ukraine.
In November, the company will launch a 40MW CHP in Okhtyrka. The next CHPs on biomass (wood chips) and solid secondary fuel (RDF) will be launched in Lviv and Zhytomyr.
In addition, Naftogaz is already working on the introduction of biomethane projects. They plan to start production already next year. The potential of biomethane is huge – we have enough biomass in Ukraine to produce up to 10 billion cubic meters per year. According to the company's calculations, Naftogaz will produce 0.5 billion cubic meters of biomethane next year.
In the future, such important and progressive steps will make it possible to abandon the gas import, and even provide gas export in the future, as well as direct the freed funds to the defense of the country.
Visit the company's website to learn more!
---
Join the team of specialists and market leaders! Let's develop bioenergy together.
We are greening energy!