Analysis of pellets and briquettes production from corn residues – UABIO Position Paper 23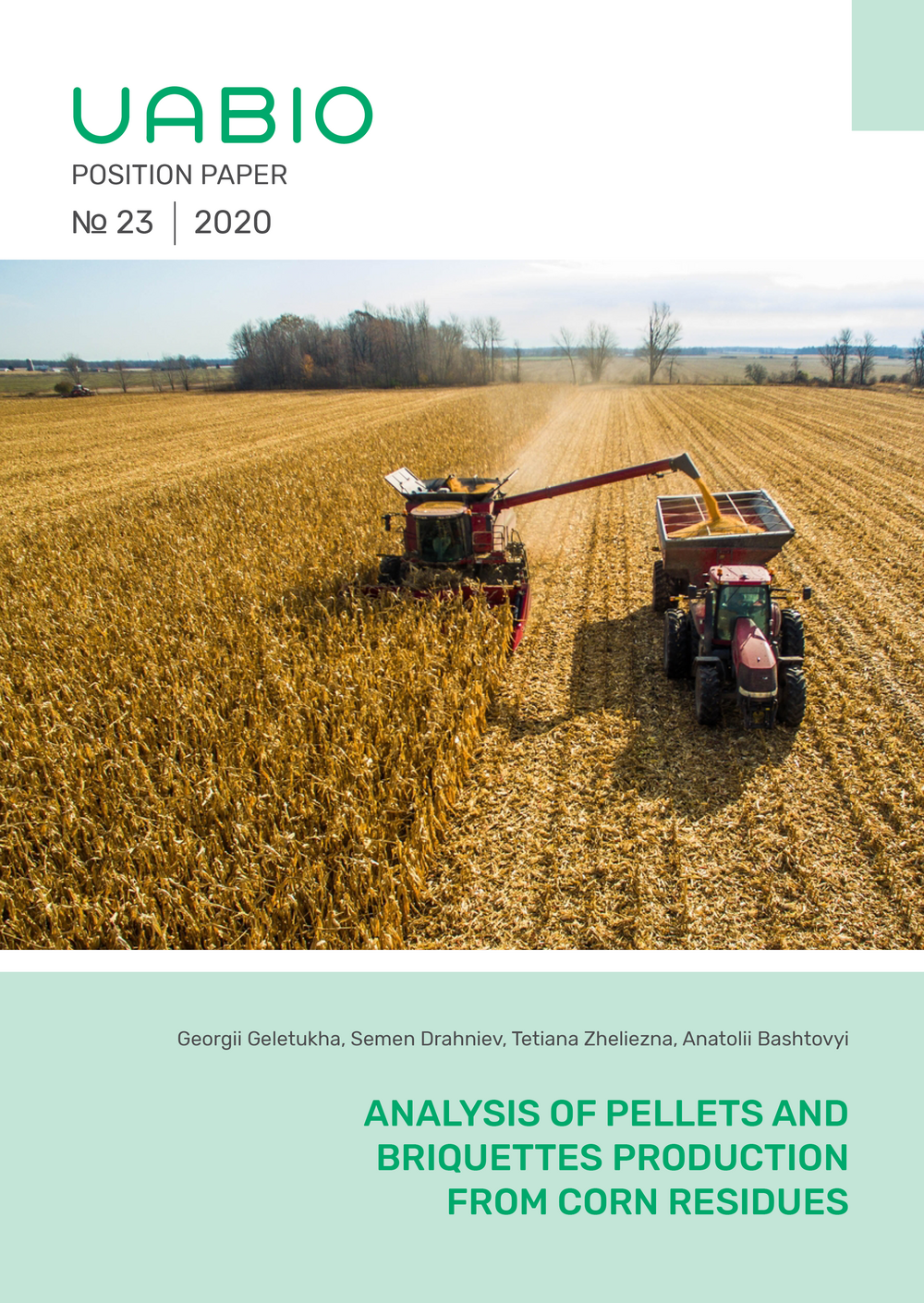 ANALYSIS OF PELLETS AND BRIQUETTES PRODUCTION FROM CORN RESIDUES
UABIO Position Paper № 23
Georgii Geletukha, Semen Drahniev, Tetiana Zheliezna, Anatolii Bashtovyi
April 24, 2020
Position Paper 23 of the Bioenergy Association of Ukraine presents the techno-economic analysis of corn residues harvesting and their processing into pellets and briquettes.
The topicality of the subject is explained by the fact that the yield of corn has been increasing in recent years in Ukraine, which creates the possibility to implement harvesting technologies for the residues of this crop approved in the US and EU and better fuel characteristics of this agricultural biomass compared to other types of the agribiomass, for example, cereal straw.
Processing of corn residues into solid biofuels, including pellets and briquettes, is economically feasible. There is domestic and import equipment for such activity in the market.
Download in Ukrainian UABIO Position Paper 23 "Analysis of pellets and briquettes production from corn residues"
Download in English UABIO Position Paper 23 "Analysis of pellets and briquettes production from corn residues"