Biomass Generation Forum, September 22-23, Birmingham, UK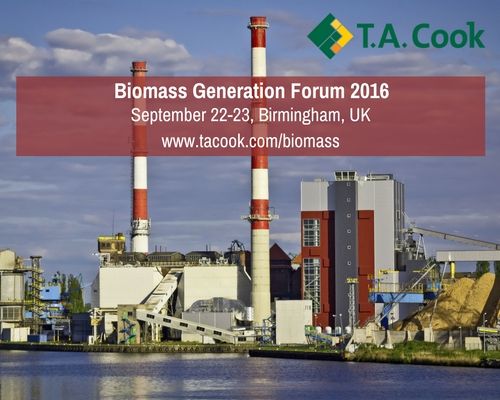 Biomass generation offers a compelling alternative to traditional fossil fuel generation, and those operators who manage O&M, HSE, and risk most efficiently can reap the commercial rewards.
The Biomass Generation Forum is designed to bring operators together to assess a range of operational, strategic and technical themes for existing biomass and co-firing plants. Our operationally focussed agenda will feature presentations from a range of biomass plant operators, plus technical subject matter experts, who will equip you with lessons learned and knowledge that you can implement in your organisation.
The format of this event is designed to offer a blend of real life experiences and information exchange, with round table discussions, presentations followed by extended Q&A sessions and networking. Hosted by an experienced thought leader, there will be plenty of opportunities for extended discussion and Q&A to complement user case studies.
Whether you operate, or are considering, co-firing or a dedicated biomass site large or small, you will find wide ranging content, networking, benchmarking and learning opportunities designed to help you improve your plant's operational performance. There is no better opportunity to join in an informal and interactive environment, designed to maximise learning, discussion and networking.