Denmark is a world leader in the use of agrobiomass in energy sector!
Today Denmark is a center, where the leading manufacturers of equipment running on agrobiomass represented, as well as a large number of facilities with a variety of technological solutions and parameters. As part of the SAF platform, UABIO experts have already prepared an up-to-date article on the preconditions for such success, approaches to technology implementation, the present situation, and Denmark's plans.
Among the key measures: a decentralized approach to heat supply, high taxes on fossil fuels, and imported energy resources have contributed to the development of renewable energy in Denmark. The ban on the open burning of straw in the fields was a significant factor that contributed to the reorientation and rapid development of the energy use of a straw.
Important facts
In 2019, the total energy supply from biofuels and waste in Denmark reached 4986 thousand tons of oil equivalent, which was 31% of all energy sources, while in 1990 it amounted to 1140 thousand tons of oil equivalent and 7% respectively.
Consumption of solid biofuels for energy purposes in Denmark increased from about 40 PJ in 1990 to 157 PJ in 2018. At the same time, straw, waste, and firewood were the main solid biofuels until 2000. Currently, wood pellets are the most widely used. But straw still provides significant amounts of energy production. In 2018, the consumption of energy produced from straw amounted to 17.6 PJ, which equivalent to 1.6 million tons/year.
In 2018, solid biofuels accounted for 64% of Denmark's total renewable energy consumption. At the same time, wood accounted for 48%, biodegradable waste – 9%, and straw – 7%. 
From 2013 to 2019, the total straw production in Denmark averaged about 5.5 million tons per year. At the same time, approximately 40% of straw remains in the field, 33% is used in animal husbandry and 27% is used in the energy sector.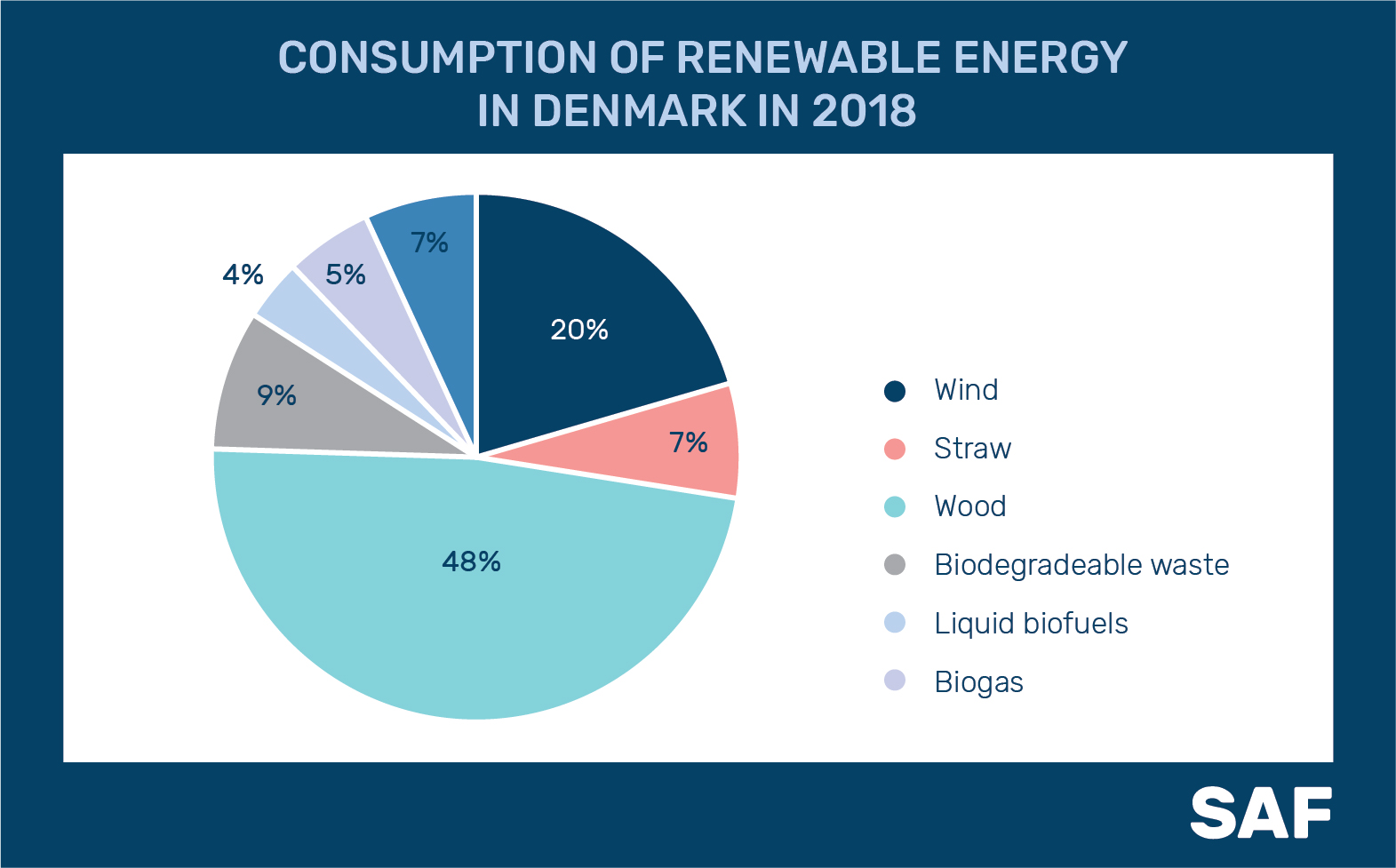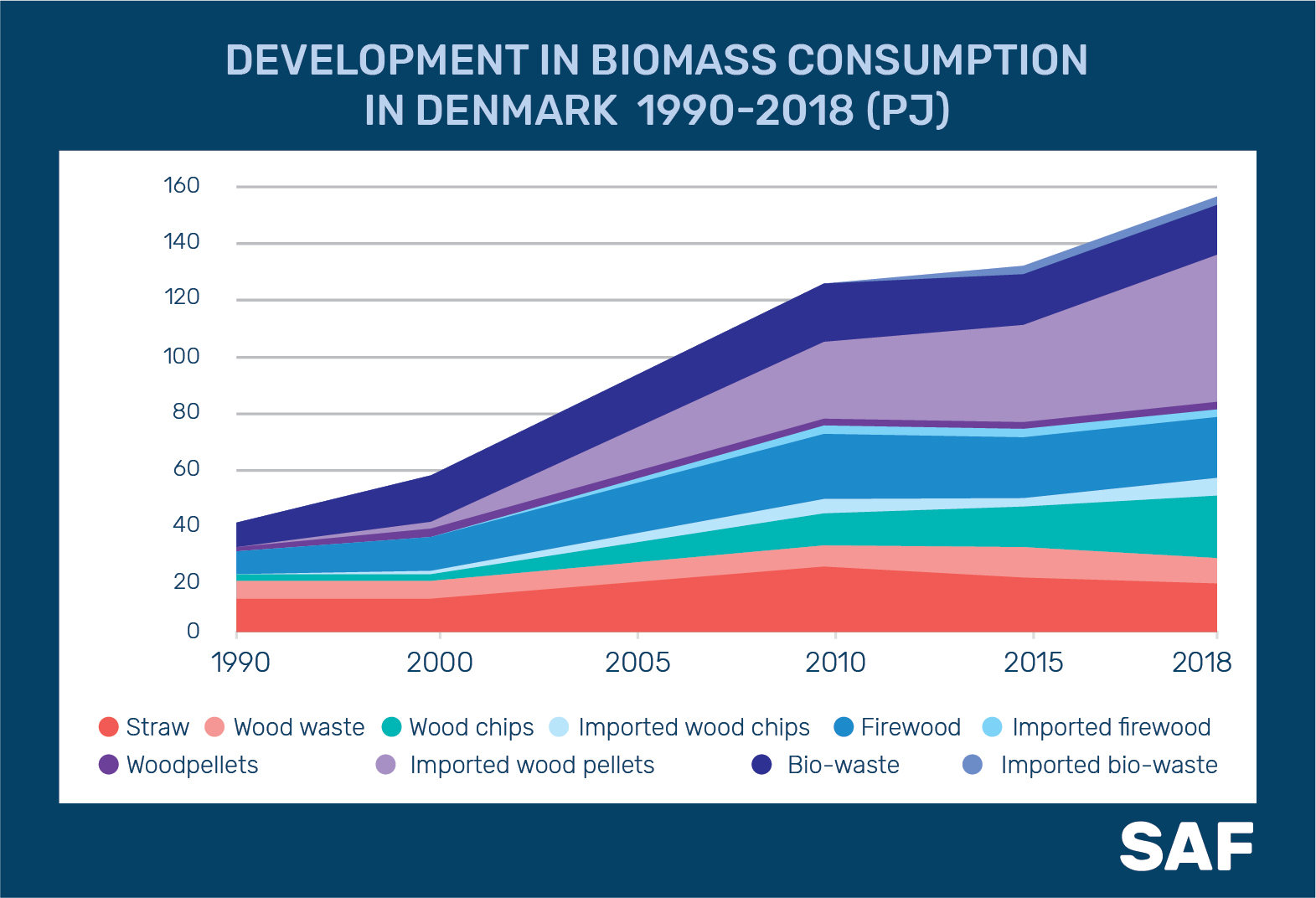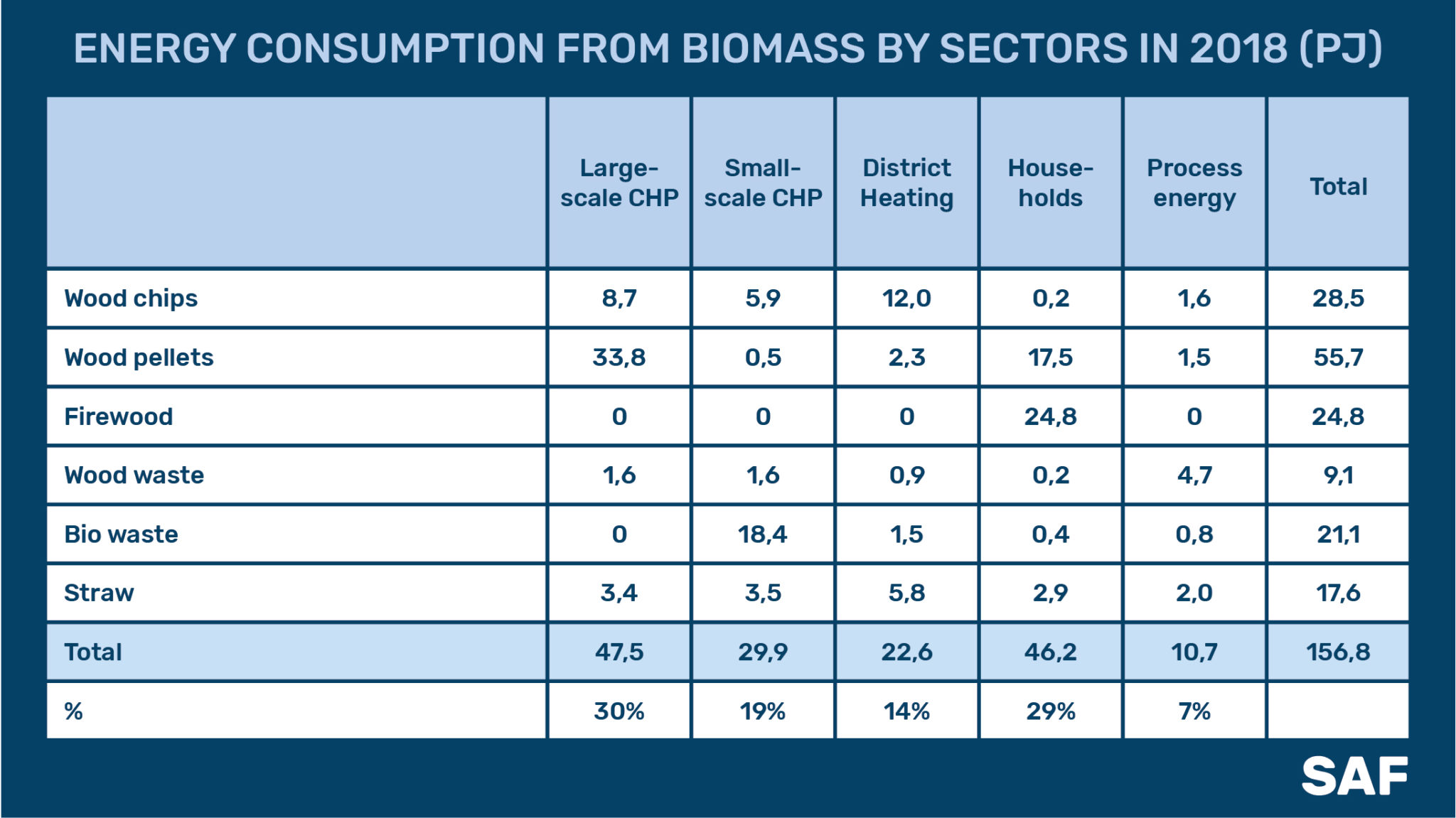 Source:  The article "Experience of using agrobiomass in Denmark": https://saf.org.ua/en/news/1274/.
---
It will be recalled that UABIO is a partner of the SAF Ukraine (Sustainable Agribusiness Forum) that was created in 2017 on the initiative and support of the European Bank for Reconstruction and Development (EBRD).